Some countries have already passed laws introducing gender neutral pronouns in legal documents (i.e. ID). Also, some countries are including gender neutral pronouns in their official languages, in order to halt the institutional and structural discrimination of individuals who refuse to be gender-defined. Therefore, in some countries (like Sweden), it is impossible to determine the sex of a person; individuals can belong to an unspecified sex or third gender. These changes didn't come out of nowhere. For a long time now, dominant stance in social sciences is that gender is social construct, a product of dominant discourses on sex and "gender roles". And these relatively new understandings of gender are reflected in some contemporary art practices, particularly in those depicting human figure. One of the artists dealing with this subject is Robyn Renee Hasty, an amazing American photographer whose works are exhibited at Pioneer Works in New York.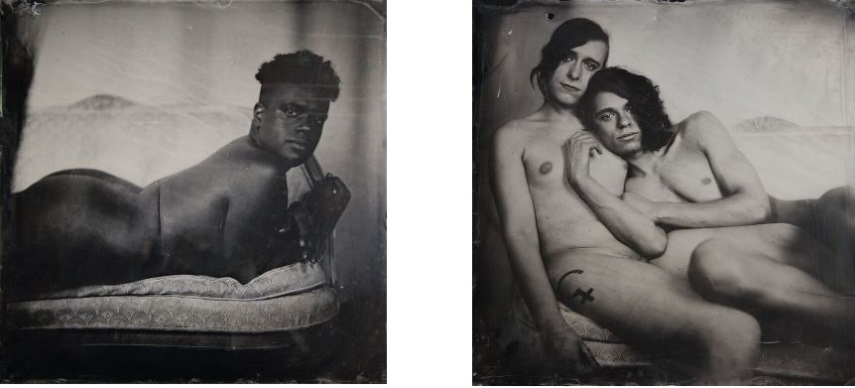 The Art of Robyn Renee Hasty
Robyn Renee Hasty is a Brooklyn-based artist who explores transitional identities, liminal spaces and marginal societies in order to upend conventional systems of power. Influenced by postmodern and poststructural social thought, she deals with the deconstruction of dominant narratives and discourses (particularly those related to gender identity). Apart from photography, Hasty also uses other mediums in her art, such as sculptures and installations (check out our lists of 10 Women Photographers and 10 Contemporary Female Sculptors). However, she is best-known for her provocative photographs that depict naked human bodies. By making these beautiful photographs, Robyn Renee Hasty's is actually quite close to being labeled as erotic art. Apart from photography and gender-related issues she explores, Hasty also makes portraits not necessarily related to gender issues. For example, she recently traveled down the Mississippi river on a handmade raft and drove across the US taking Tintype portraits of people living off-the-grid.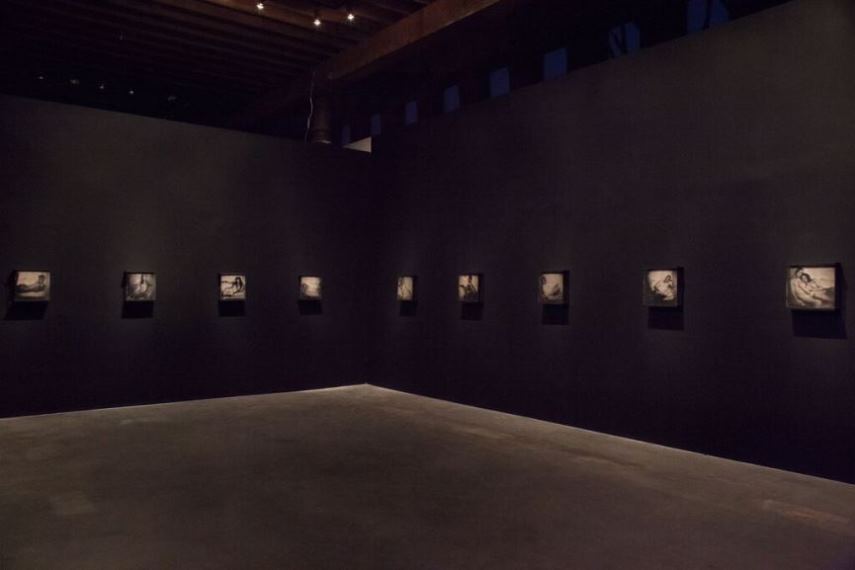 Robyn Renee Hasty's Erotic Art
For the past year, Robyn Renee Hasty has been an artist and a teaching resident at Pioneer Works, exploring 19th century wet-plate collodion tintype and ambrotype developing processes to produce an extensive series of nude portraiture. As a result, selected works will be exhibited at Pioneer Works, in a show entitled Z. The title of the exhibition refers to a proposed gender neutral pronoun. By deconstructing the rigid, often limiting representation of the nude body, Robyn Renee Hasty searches for a more diverse, fluid identity. Hasty's subjects defiantly gaze directly at the viewer, inverting the traditional role of the photographer's gaze by challenging the viewer to question their own boundaries and definitions. And, since the main aim of this series of photography is to question the notion of gender, a viewer cannot easily conclude whether the subjects are male or female (if you like photography, be sure to take a look at our article about the evolution of contemporary photography). On the contrary, it doesn't matter, since identity is not a fixed category, but a fluid one, and always depends on perception by other people. And in the case of Robyn Renee Hasty erotic art, it's up to viewers to decide.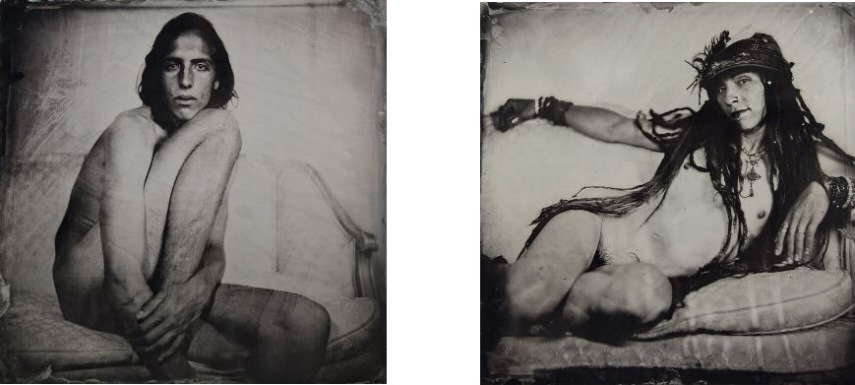 Robyn Renee Hasty at Pioneer Works
Robyn Renee Hasty photographs are provocative, yet touching and beautiful. It's difficult to say if they can be labeled as erotic art; after all, it doesn't matter – the art of this amazing artist is both conceptually and aesthetically rich. So, if you are able, be sure to visit the exhibition Z, with the latest works by Robyn Renee Hasty, at Pioneer Works. The exhibition is on view from June 11th until July 12th.
For more erotic art, sign up for My Widewalls!
Featured Image: Robyn Renee Hasty  - Z Exhibition
All Images courtesy of Pioneer Works, Center for Art and Innovation.