It appears that drawing and works on paper in general are among the most popular media this year, as many galleries worldwide decided to dedicate their fall season to them. Let's also not forget a few exclusive art fairs out there, the latest one being Art on Paper, which had its first edition in Miami after a successful debut in New York. Whether it's been used as a support of a building material itself, paper has proven to be an important mean of creation, and as such, it has also been recognized by Berlin's Rockelmann&. To crown their rich exhibition program for 2015, the art space has put together PAPER/WORK, a group exhibition of eight international artists and their versatile artworks.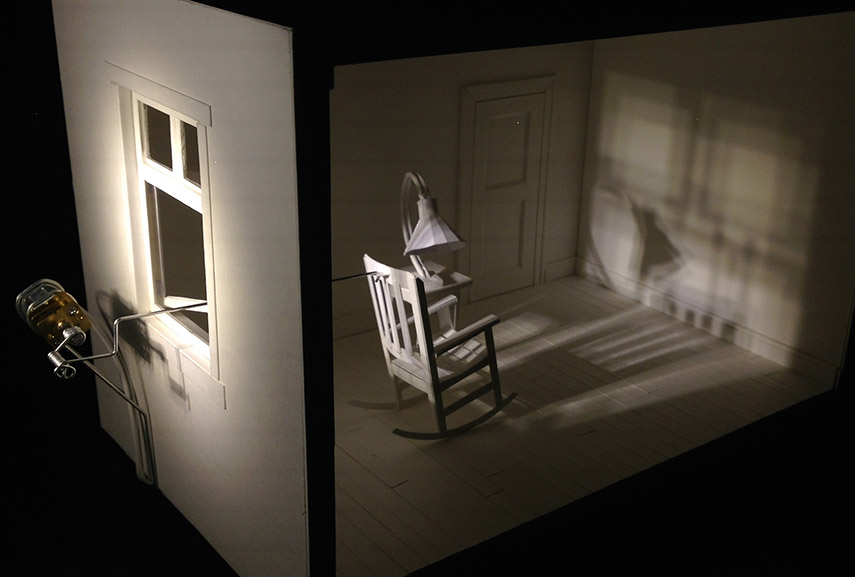 A Familiar Medium in Unfamiliar Places
Exploring the exciting possibilities and wide accessibility of paper, the PAPER/WORK show will demonstrate the different ways to interpret it, through distinct visions and practices of participating artists. A familiar, simple object we're used to seeing and using everyday gets transformed, camouflaged in color, turned into three-dimensional pieces with skill and care. It becomes physical material and a tool for artists like Stefanie Bühler, Maria Bajt and Andy Holtin, who is also the curator of the exhibition. Through their works, they challenge our perception of paper and its characteristics by creating entire structures, reliefs and landscapes, drawing inspiration from fluidity. This way, the medium is put on view in a brand new kind of state, the kind we don't see very often.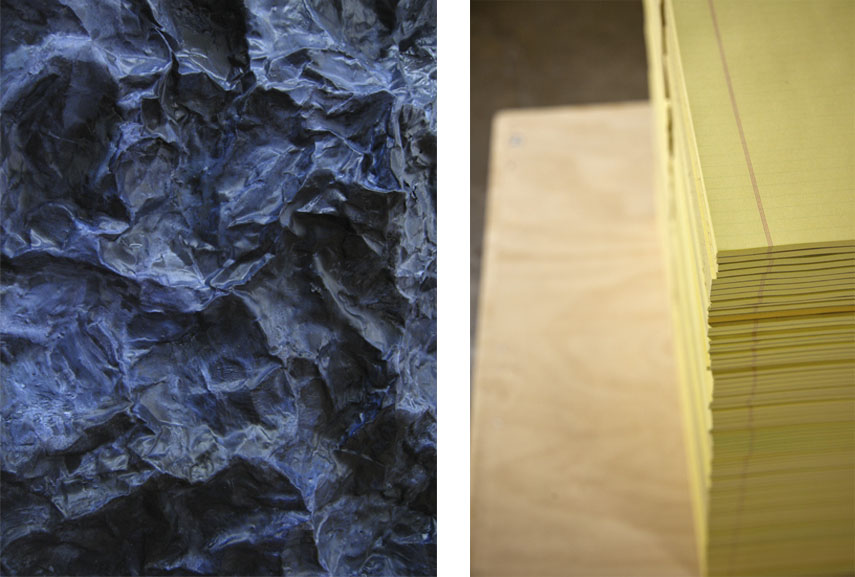 PAPER/WORK Group Exhibition
For artists like Yasmin Alt, Danielle Mysliwiec and Galo Moncayo, paper becomes a substrate, while the artists maintain the exhibition's aim to avoid conventional approaches to the medium. The collages of Yasmin Alt follow her unique minimalistic, geometric style as they emerge from her paintings and sculptural works as if they're their integral parts. In her linear, optical works, Danielle Mysliwiec plays with the surface of paper, its flexibility and vulnerability, to create patterns and contrasts fixed to it in complex yet simple-enough manner. For Galo Moncayo, an artist who relies on technology and its wonders, it's all about drawings on paper, although they're generated through algorithms as 3D models and captured in space by a virtual camera. Finally, for artists Matthew Kenyon and Sebastian Biskup, paper represents an elemental cultural artifact, and in their art they try to keep some of its use alive. Sebastian Biskup's layered and stacked objects tackle the topic of consumerist culture and disappearing advertising images, while Matthew Kenyon, with a project called Notepad, uses everyday office products as an act of protest and commemoration against the war in Iraq.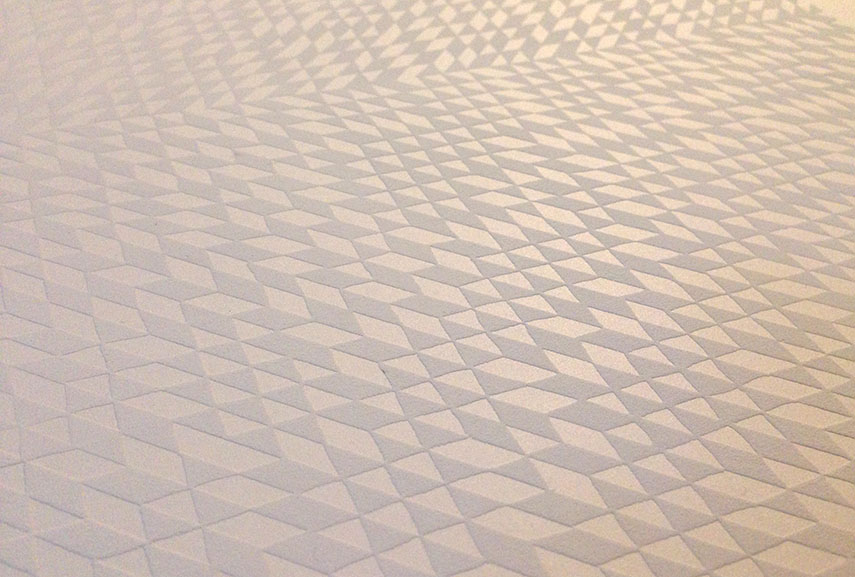 Works on Paper at Rockelmann& Berlin
There are so many things one can do with paper, and this show will put on display some of the finest examples of creativity in this field. PAPER/WORK, a group exhibition of works on paper, will be on view at Rockelmann& gallery in Berlin, Germany, from December 11th 2015 through January 23rd 2016. The opening reception is scheduled for December 10th from 7pm to 10pm, and the artist talk is set for January 21st 2016 from 7pm to 9pm.
Featured images in slider: Stefanie Bühler – Schwere See (Detail), 2015. Paper, Epoxy, Wood, Oil Paint, 135 x 135 x 16 cm; Matt Kenyon. All images courtesy of Rockelmann&.