RocketByz Art by visual artist Tomyboy is just about to be exhibited at Hamburg's gallery Pop Art & Street Art. The solo show of German-born and an LA-based artist will present his images of neon colors, quite unique creations made out of various phosphorescent colors that shine in the dark. Glow in the Dark actually is the name of the whole exhibition, which is going to present the artwork of this one-of-a-kind artist.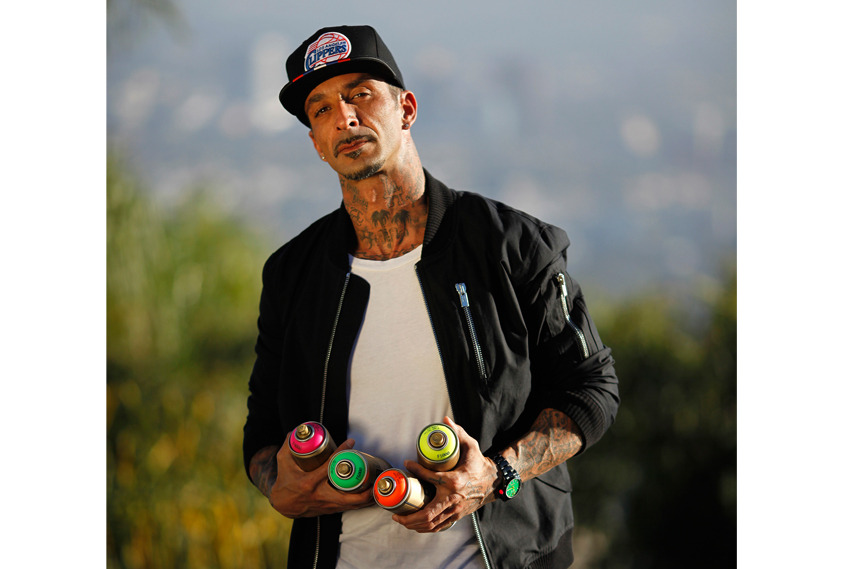 Pursuing One True Passion
Behind the name of RocketByz hide neon and fluorescent colors that form an essence of Tomyboy's art. The artist uses them to express his enormous energy and undeniable positive vibe, which he shares with everyone he meets, and the whole world out there, as a matter of fact. He uses his one true passion - BMX bikes - as a canvas to paint the pallet of vivid attractions on wheels that easily catch everyone's attention, especially while cruising the streets through the night. His area of work is pretty wide, ranging from canvas paintings and fashion, to sculpture and street art, and many other different mediums. As a fan of Pop Art, he often combines his pictures with everyday luxury products which make his work to be applied as he imagines it to be. Everyone can look at, touch, or use those art pieces in their everyday life. Now, that is something the artist himself values the most.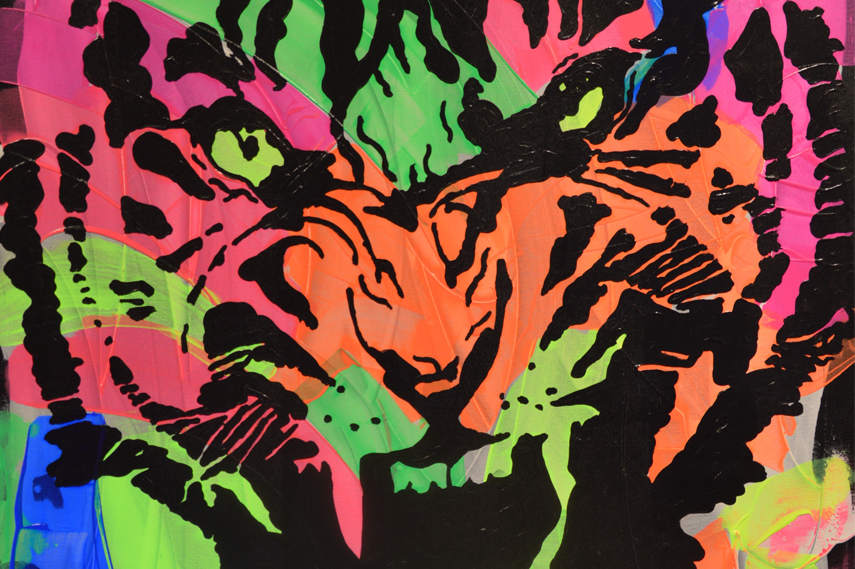 Fluorescent Colors as a Signature Sign
As a concept designer, Tomyboy never actually planned on becoming an artist, it just happened to him by chance. He was an R&B music producer at first, and for pursuing the audience he moved from Germany to the United States. Soon enough did he start to produce a visual concept that made him stand out from the crowd, and the RocketByz was born. Fluorescent colors became his signature sign, and he started using it on BMXs, which led him to paint the motorbikes, cars, scooters, sneakers, watches, and other luxury goods. No time has passed, and art collectors out there have already started chasing his artworks for their collections.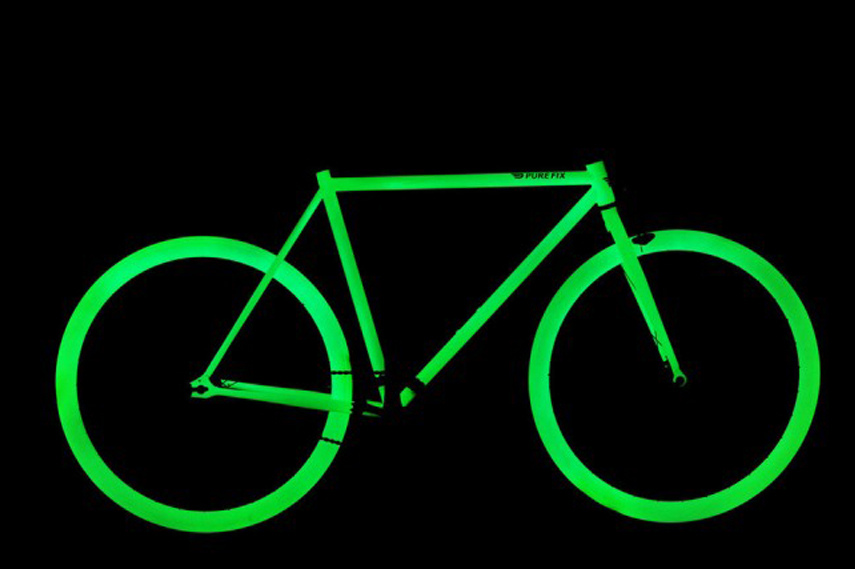 Publicity in Abu Dhabi
Before Hamburg, there were Emirates. For an enormous success of RocketByz in Abu Dhabi, Sheikh Khalifa bin Sultan is the person to thank to. This man paved RocketByz the way to success by organizing a solo show of RocketByz in April 2016. There were 20 television stations to record the extraordinary work of the artist. Besides of him becoming an international artist star, and his artworks getting to be desirable collectibles for art lovers, but he connected his art interdisciplinary. Through collaborations with Hip Hop star Chris Brown, or with the California Show Car tuners West Coast Customs RocketByz is expanding his neon images to capture various interests and pursue all of his passions.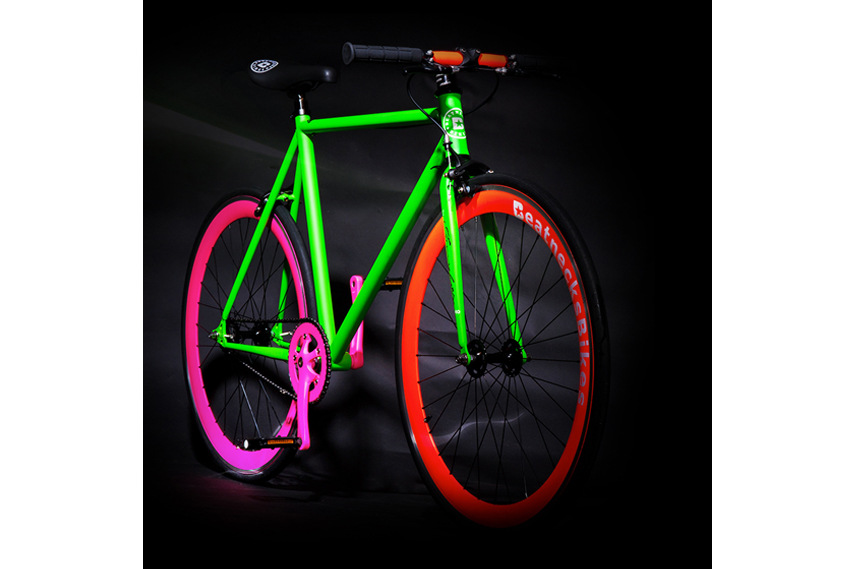 Images of Neon Color Glowing in the Dark
The upcoming Glow in the Dark show of RocketByz Art, a.k.a. Tomyboy is opening on June 30, and it will be on view until July 10, 2016. The latest artworks of RocketByz is being presented by the Gallery Greta Verhülsdonk, and it is going to be on a display at their Pop Art & Street Art gallery in Hamburg. So, if you are around Hamburg these days, don't miss the opportunity to catch the uniqueness of this self-taught artist and his images of neon color.
If you cannot visit the exhibition in person, don't you worry. Here follows an exclusive interview we did with RocketByz to get you the insight in his art and artistic expression, as well as the ideas behind his Glow in the Dark show.
Widewalls: You travel a lot between the cities worldwide. Do you have a favorite place you always return to? What is your hometown?
RocketByz: So, I was born in Frankfurt but raised in Hamburg. It feels like come back home if I´m in Germany. I would differently say Hamburg is my hometown! I also love to travel to L.A. which is kind of my second home. I always need a change in life, therefore it's good to switch between both cities. Germany is quite conservative and L.A. makes the contrary part in my life – the perfect balance for me.
WW: You have a rich musical background as a producer of R&B music. How do you connect this to your visual art / What was the impulse to make art?
RocketByz: Back in the days, when I worked as a producer, I tried to make my name in the public more well-known. So I started to think about doing merch. Then I got the idea of a bright colored Bike and Chris Brown actually rid it at the Billboard Music Awards. That was basically the impulse to keep on working on this special kind of art.
WW: How would you describe your artistic expression?
RocketByz: Alive, exciting and reassuring!
It´s exciting through the fluorescent colors - at the same time reassuring, because the paintings e.g. are never overloaded.
It's more about the use (practicality) of my art pieces - I also designed for Rolex or Bentley.
On the one hand: beautiful and artistic design and on the other hand the importance of practicality: "art for everyday life".
WW: What were the ideas behind Glow in the Dark? Is it a synthesis of your artistic work as a whole?
RocketByz: That's my life, I always do glow in the dark! The main idea of my artwork is a combination of practicality and artistic design as I said before. You can use my art pieces varied.
In the exhibition at Die Hamburger Galerie, I want to show Germany that art can be different and exciting, too.
Featured image: Rocketbyz - Motorrad 02 - Image via Stilwerk.de