rodolphe janssen is proud to present the exhibition titled Made in Oven organized in collaboration with the renowned and worldwide famous Belgian-based florist and creator of floral environments Thierry Boutemy. This exhibition will present the combination of ceramics and floral arrangements and it will present the works of Eric Croes, Dionisis Kavallieratos, Dan McCarthy and Gert & Uwe Tobias. Contrary to popular belief, floral art, and floral arrangements are not only reserved for girls and flower shops. It is so much more than that. By using nature's perfect ornaments – flowers, the artists are able to create beautiful works of art. Not only are they beautiful in their original organic state, they are also the perfect adornments to art objects and everyday items.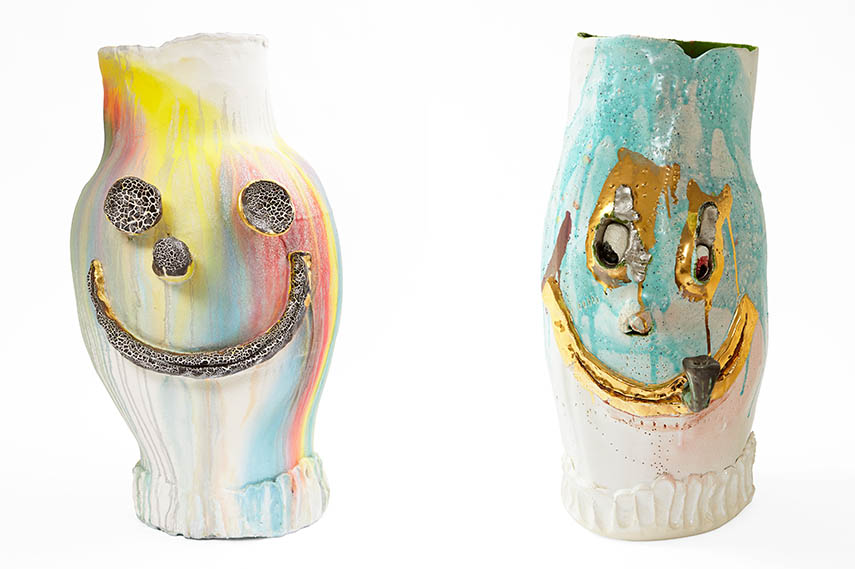 Flower Power
Thierry Boutemy is not only a craftsman and a poet. He is a person with a very instinctive method of approaching his art. He searches the spontaneity of the gesture in his works. After working with Sofia Coppola on her movie Marie Antoinette in 2006, his work and arrangements have become popular in the deluxe fashion world, with famous houses such as Dior, and in his current collaboration with Paul Smith. His works are also sought after in the world of art and cinema, where he has created the floral decorations for Tran Anh Hun's most recent film. He will create a theatrical staging around the exhibited pieces at the rodolphe janssen, which will certainly make the exhibition more exciting and popular.
The notion of the floral arrangement is really nothing new. It dates back to ancient Egyptians who were decorating with flowers since 2500 BC. Their stylized arrangements were used in various rituals such as burials, but also as simple table decorations. There is evidence that they carved flowers on stone reliefs and painted them on the walls. The ancient Greeks used flowers for adornment and focused more on garlands, rather than vases. The most popular flowers among ancient Greeks and Romans were roses, honeysuckle, violets, hyacinths, and lilies. The ancient Chinese were making flower arrangements as early as 207 BC in the Han era. Buddhist, Taoist, and Confucian practitioners were using flowers on the altars, as well as in paintings, carvings, and embroidery. Every flower had its own symbolic meaning, but the most honored was the peony which was deemed as the "king of flowers" as it symbolized wealth, high status, and good fortune.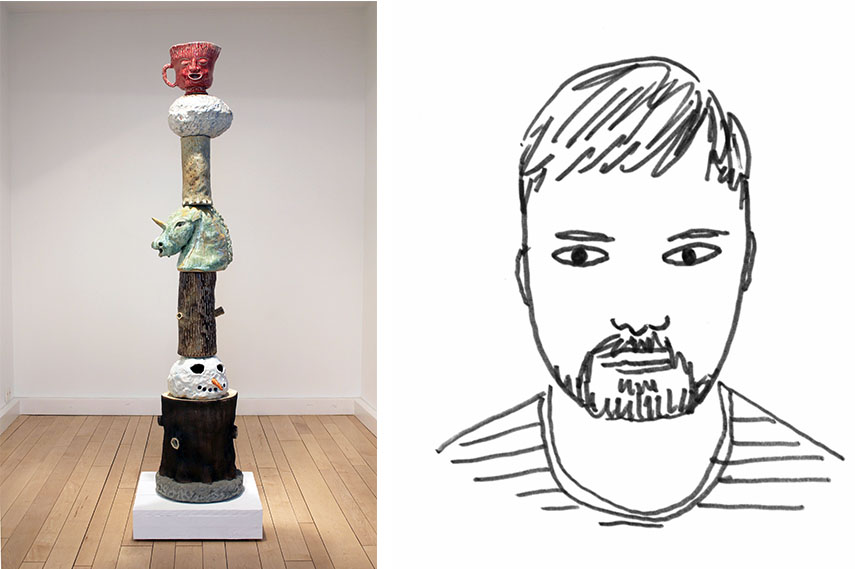 The Artists in the Exhibition
Eric Croes is the Brussels-based artist whose recent solo exhibitions include Platypus at Albert Baronian gallery in Brussels, Le petit musée at Chapelle de Verre in Ronquières, and group exhibitions such as Friendly Faces at Johannes Vogt Gallery in New York, Parfois l'énigme at Rossicontemporary, Brussels, and Lupanar at Forma, Lausanne.
Dionisis Kavallieratos, a Greek artist who lives and works in Berlin has had solo exhibitions Bernier-Eliades in Athens, The Ballad of Chicken Banana at Karas Gallery in Zagreb, and the Curse of the Monk with Iris van Dongen at Galerie Cosmic in Paris.
Dan McCarthy, the Hawaii-born artist who lives and works in Brooklyn, New York, has had solo shows at Venus over Los Angeles, Anton Kern Gallery in New York, Shoot the Lobster in New York as well, and Galerie Suzanne Tarasieve in Paris.
Gert & Uwe Tobias, twin brothers born in Brasov, Romania who currently live and work in Cologne, Germany, have had solo exhibitions at rodolphe janssen in Brussels, Whitechapel Gallery in London, and Team Gallery in New York, to name a few. Their works are a part of several public and museum collections, including MoMa in New York, UCLA, Hammer Museum of Art in Los Angeles, and Sammlung Goetz in Munich, among others.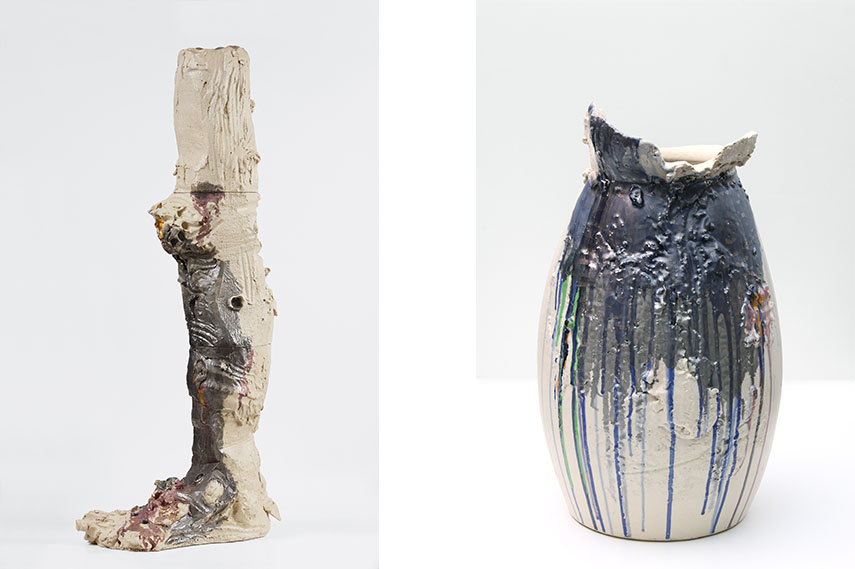 rodolphe janssen Exhibition
Made in Oven will be on view from April 21st to May 21st, 2016. The opening reception will be held on April 20th at rodolphe janssen gallery. The gallery is located at Rue Livourne 35 & 32 Livornostraat, 1050, Brussels, Belgium. Now, we have to stress that this exhibition is not only about the flowers. Yes, they are a major component, but this show is primarily a sculpture show, presenting ceramic works of these talented artists. So if you like being surrounded by beautiful works of art and you love the combination of nature and man-made objects, be sure to clear your schedule and visit this exhibition. Maybe it will spark your own creativity and inspire you to make wonderful pieces of art yourself! You never know what the flower power can do!
All images Courtesy of the artist and rodolphe janssen, Brussels.
Featured image: Dionisis Kavallieratos - Don Quixote, 2014