Brazil is one of the world centers of street art and two artists from this South American country are coming to Dortmund, Germany to show in their work and actions that there should be no borders. Rodrigo Branco and L7M will present a joint exhibition under the title Breaking borders, with the work created around the idea that borders are unnecessary, banal and fictional. They will break each of them, the real, the imagined and the emotional boundaries, spreading their visual word around the gallery space and in the street as well. This way, these two Brazilian creatives will address one of the fundamental issues of the true nature of street art and its belonging. Should it be in a gallery or is the street, i.e. the whole world, a gallery as well? Breaking Borders will open on May 31, 2014  at 44309 street art gallery in Dortmund.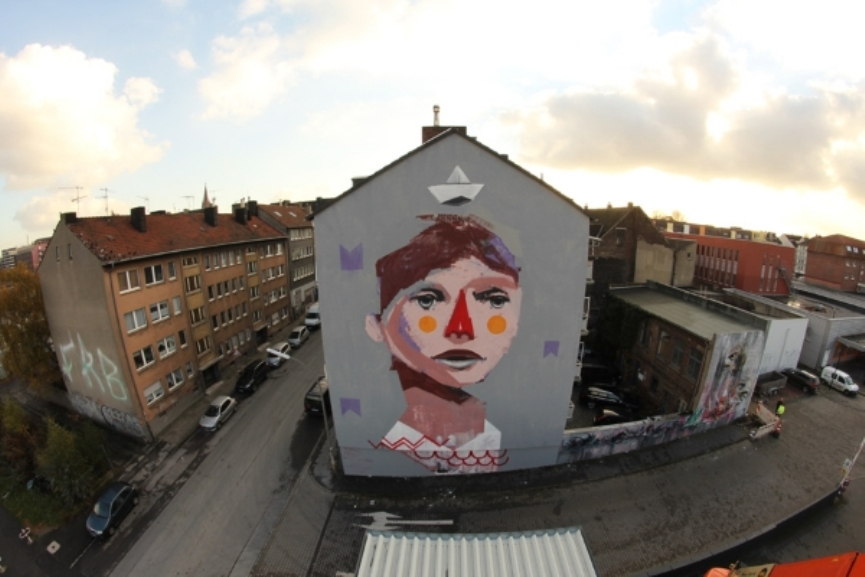 Breaking Borders
Rodrigo Branco and L7M have prepared series of canvas pieces and a grand mural to exhibit and execute on this occasion. They regard themselves as the citizens of the world, and feel the humanity ought to be united, which is strongly reflected throughout their works. Birds of L7M are clear associations of freedom, dying out and universally beautiful aesthetics. L7M will exhibit the Reunion series at the show.
Rodrigo Branco's debut at the 44309 gallery brought his visions inspired by common human expressions and emotive states in a series of elaborate close-up portraits. His face portraits are very visually articulate, surpassing all the language barriers and enabling any observer to identify with the subject on the most basic, human level. Breaking Borders will showcase works from his Layers pictorial series.
Rodrigo Branco
Rodrigo Branco creates paintings that explore human nature by the means of portraits. Faces depicted by him show strong contours, vivid palette and unique facial features. The people of Branco are driven by their singular, yet universal, expressions, as is his constant search for the most impressive grimace. Everything can be read in the faces of the portrayed, their origins, their country, their lives, as the observer is left feeling touched and challenged to identify with the entire humankind. Rodrigo Branco is a street artist, whose creativity pervades multiple media, from murals to canvas and paper works.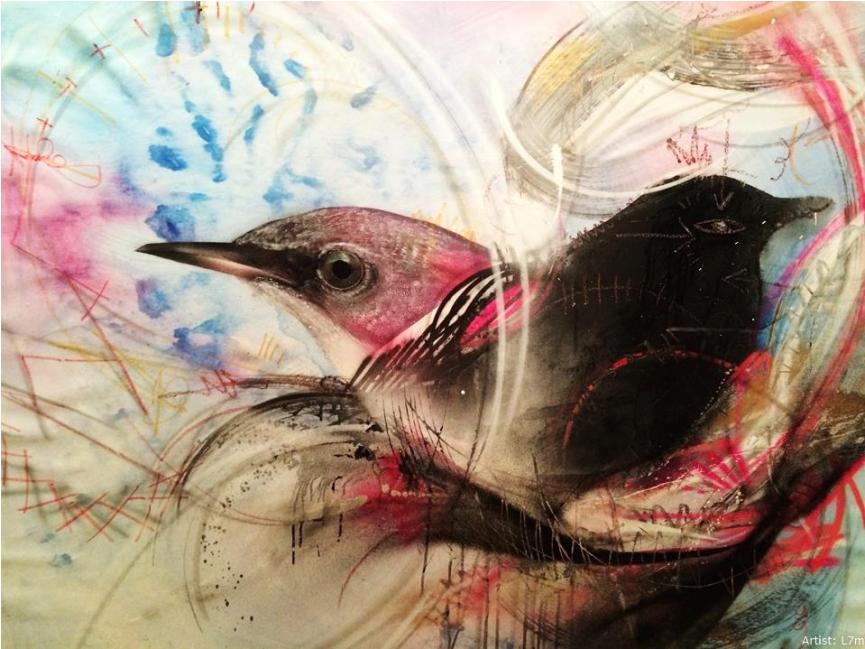 L7m
Born in 1988 in outside Sao Paulo, L7m began exhibiting affinities toward art very early. At the age of 13, he discovered spray paint, and immediately, this street related technique became his favorite. Later he continued the technical research through china ink, latex, pastels and acrylic color. As are the media L7m employs, diverse are the visual contents of his rich paintings. His works are inspired by sadness, life, urban landscapes and urban decay, all fusing and influencing each other. His opulent palette and complicated geometrical solutions juxtapose the figural in his work, leaving the viewer feeling confused and sometimes even deliberately uncomfortable. L7M is involved in his own and collaborative projects with numerous institutions, working on walls and in the studio, while he keeps developing his unique urban art manner.