Rolf Ohst art immersed in the topic of the sea, and beachside entertainment will be on view at Benjamin Eck Gallery together with sculptural pieces which explore figuration that mark Tilmann Krumrey art. The two artists both start from familiar motifs and figurative forms which they either expose to environmental effects which often distort or literary cut them, as is the case with Krumrey's pieces, or they become slightly eerie due to the washed-off or plastic effect of color of otherwise realistically rendered details.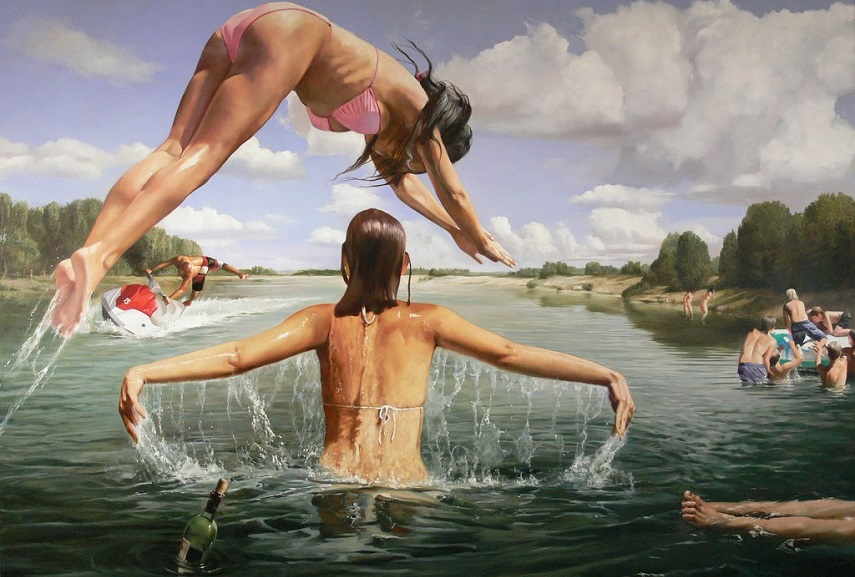 Rolf Ohst Art
Rolf Ohst is a painter born in Germany who dedicates his work to mundane topics such as seaside fun, done in photorealistic style. Another motif he likes to explore is the turbulence of the sea, and the crushing, flowing, and whirling of the water. His pieces invite viewers to enter into the blues and greens of the sea, and to ride its waves, at least metaphysically. The archaic magic and power of the sea is immanent to his images. The dynamism of the almost abstract sea vistas is also present on his figurative pieces where often naked human forms contribute to the coloristic opulence of a summer day. The beach pictures are done with precision and ease, and show the other side of the sea, in contrast to the crushing, and threatening force of the water. This other world is warm and inviting, but these busy scenes often hide some bizarre details.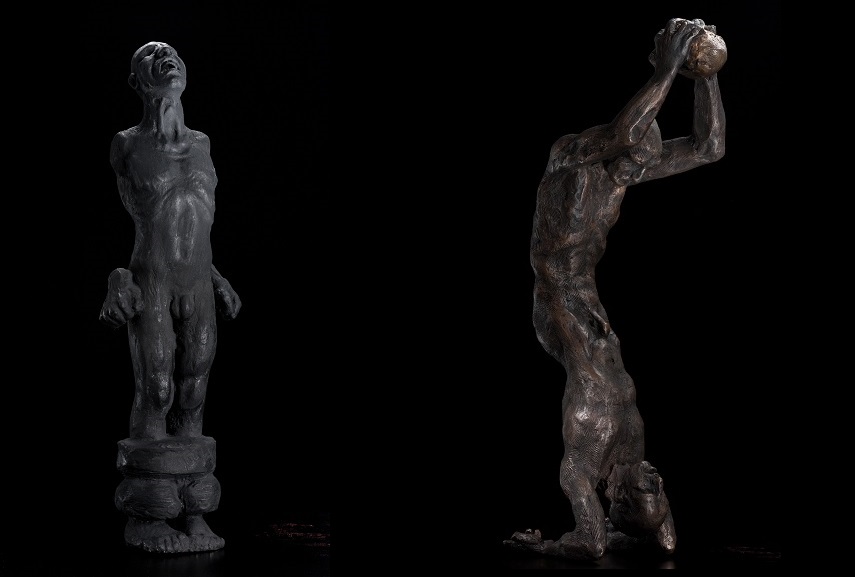 Tilmann Krumrey Art
"I work in the quarry of mankind and have the heart of a poet."
These words by Tilmann Krumrey poetically describe his art and practice. He delves into material to unearth the human forms, but they are never discovered in their perfection. Instead, they seem nearly formed, as there are always parts that are missing. Inspired by the architectural structuring of space with positive and negative volumes, Krumrey approaches his sculptures with similar idea in mind. He is interested in a spontaneous dialogue between space and body, and thus between space and sculpture. For Krumer built space and built bodies are complementary forms. He installs his works in galleries where he engages all the elements at hand, including light, temperature, smells, but also provokes visitors to explore his works with a sense of touch. Creating in this way a total work of art, he aims to bridge the gap between the inner dreams and physical reality.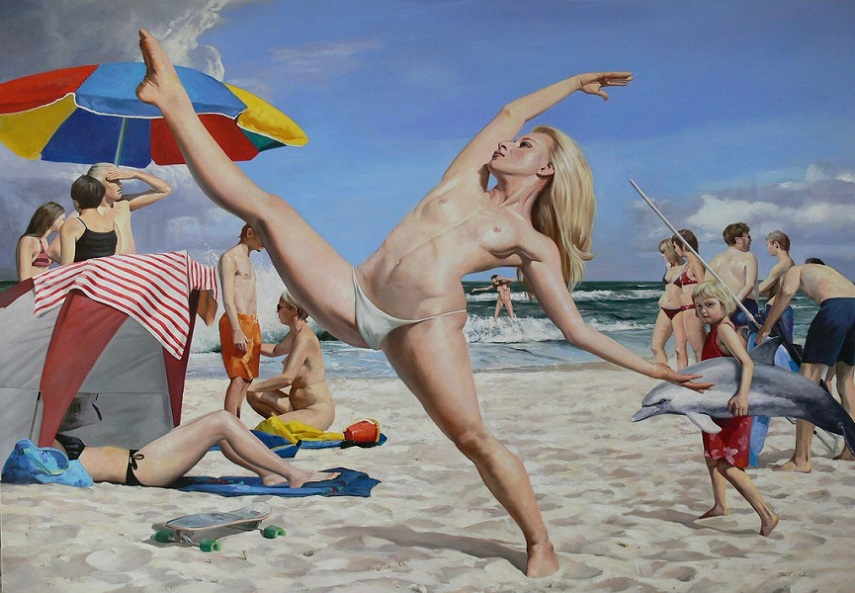 Ohst and Krumrey Art at Benjamin Eck Gallery
Gallery Benjamin Eck is an additional  address for art lovers, which came as a necessity but also was a consequence of a passionate interest of its founder in providing new space for the increased portifolio of programs, exhibitions, and artistic works the former gallery hosted and represented. The new address is Zieblandstrasse 19, 80799 Munich, and the exhibition of Ohst and Krumrey Art will be the first one after the opening of the gallery on the March 3, 2017. The exhibition will run from March 4, to April 29, 2017. Both artists will be present at the exhibition opening.
Featured image: Rolf Ohst - Prana, 2016. All images courtesy of Benjamin Eck Gallery.