The woodcut print is quite an old medium with a long tradition and is somehow forgotten or at least suppressed by other media. Nevertheless, it is still being used today and when combined with different influences and introduced in an authentic painterly language, the results can be outstanding.
The perfect example for the appropriation of this medium is the work of Polish artist Roman Klonek, who is known for bold, colorful, illustration-based compositions filled with surreal narratives. The artist is about to show a new series of woodcut prints in an exhibition titled Cut The Crap at Urban Spree Galerie in Berlin.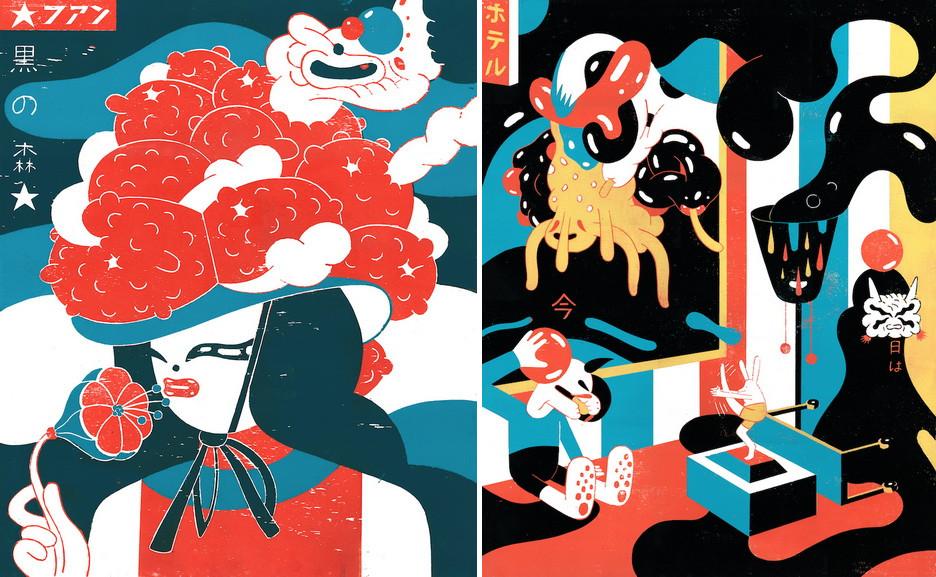 About The Exhibition
For almost two decades, Roman Klonek has been maintaining a specific artistic practice based on the woodcut printing technique. The distinct style the artist managed to build is undoubtedly a combination of various influences ranging from post-revolutionary Russian avant-garde production, through the oeuvre of the Pop Art master Roy Lichtenstein, to the DIY fanzine practices of the 1980s.
While working on this exhibition, Klonek was very influenced by the tradition of the so-called B-movies. The trashy aesthetic of this production was very conceptually liberated for him, and an easy one to combine with the folkloric elements so dear to his heart.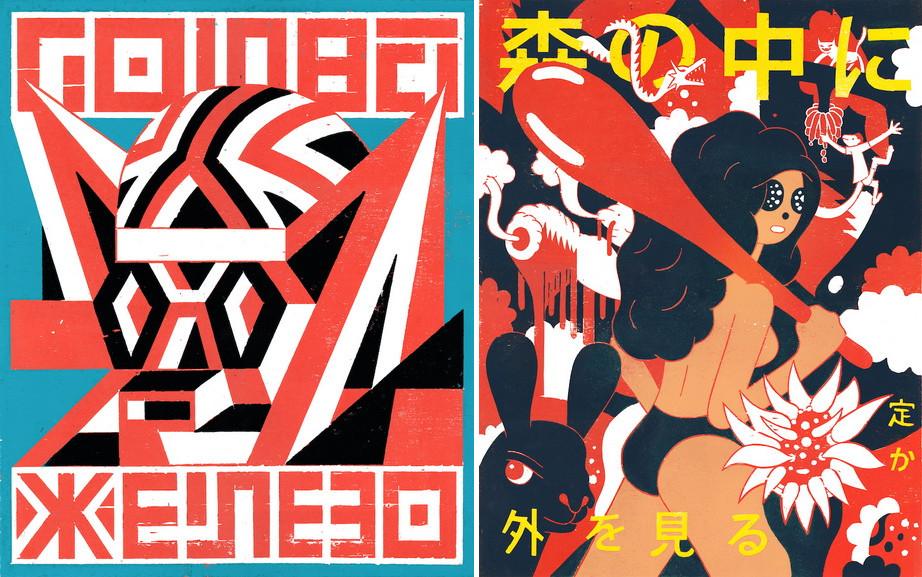 Surreal Stories of Roman Klonek
The works for the Berlin show present were done in a traditional craftsmanship of wood carving, but are conceptually extended by an experimental narration method. Namely, the story behind each work is liberated of any categorical specifications e.g. they are determined neither temporally nor spatially clear.
As a matter of fact, it seems as if Roman Klonek combined different approaches, which he emphasized in the following statement:
Maybe I should now mention that I love to make a mess to clean it up afterward. If it comes to an unexpected coincidence of two or more ideas (which often happens in a natural way), it may well happen that these encounters cause a moment of happiness in me because of their originality.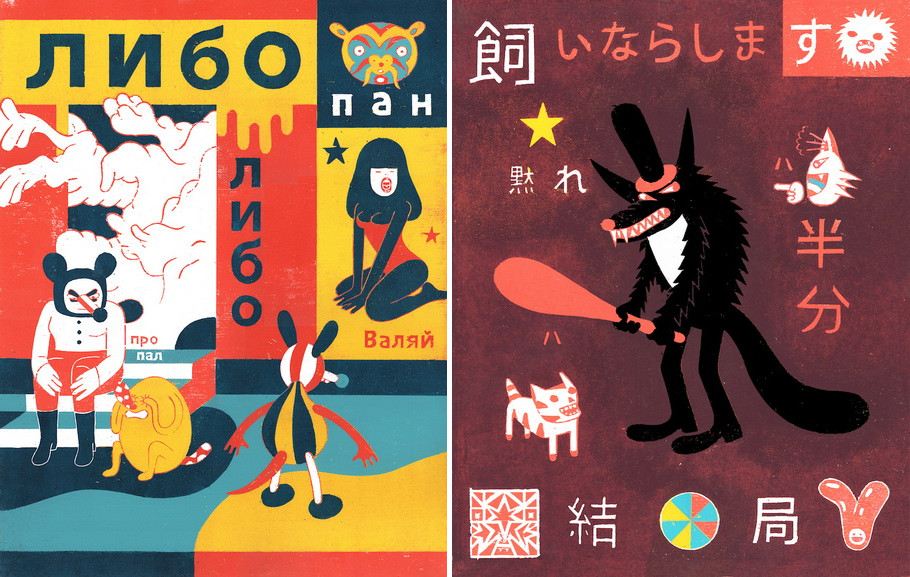 Roman Klonek at Urban Spree
This particular exhibition is a continuation of his interest in the specific cartoonish imagery, as well as a propaganda iconography typical for majority states of Eastern Europe. By releasing works which can be perceived as a multi-layered sketchbook, Roman Klonek has managed to honor his childhood memories and to underline their cultural value in the Western context.
Cut the Crap will open at the Urban Spree Gallery in Berlin on 7 September and will last through Berlin's Urban Art Week and until 30 September 2018.
Featured images: Roman Klonek - Sayonara Folks; Dear Good Riddance. All images courtesy of the artist and Urban Spree.