The Italian nonprofit arts organization Depart Foundation, which exhibits international contemporary emerging and mid-career artists in Rome, opened its newly amazing exhibition and project space on Sunset Boulevard in L.A. this September with an exhibition by Italian artist Gabriele De Santis. The inaugural show, "The Dance Step of a Watermelon While Meeting a Parrot for the First Time," featuring new works of the Roman artist De Santis is curated by Adam Carr. On display are new paintings, sculptures, installations, video and photographs by the artist.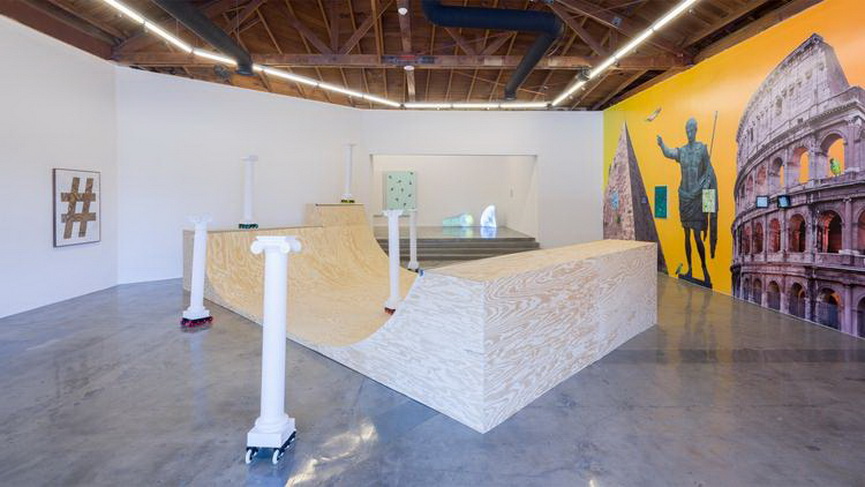 Displacement and Movement
Gabriele De Santis is an Italian conceptual artist and painter who is interested in themes of pop culture and digital culture. De Santis' work explores ways in which objects can be liberated from their normal states and the effects of this displacement. Within the exhibition space one can find elements referring to Rome such as the wallpaper with Roman monuments and the classic plinth. Furthermore, some of De Santis' canvases in the show feature wheels on the back.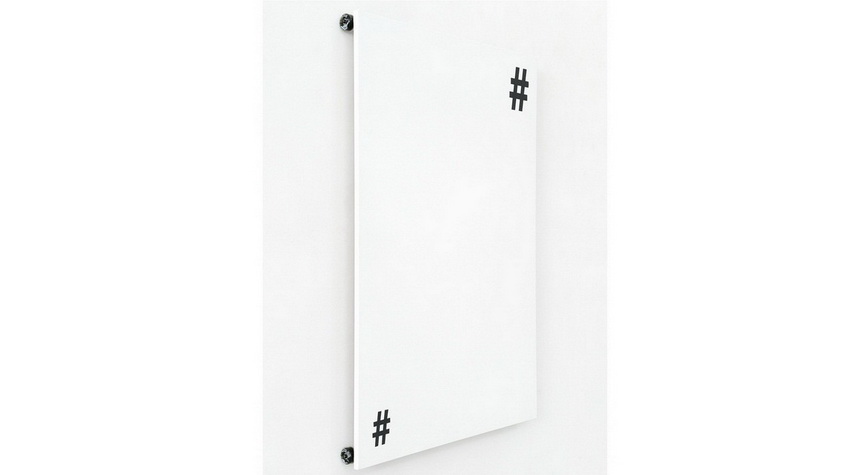 Symbols and Language
De Santis is also deeply immersed in the emblems of today's visual culture playing with the meaning of symbols and language. His L.A. show reflects the moment in which we live with countless hashtags all over his work. "The instantaneous connotations of the hashtag - where everything is instantly portrayed by an image or comment and then loaded online - coupled with marble, which takes thousands of years to form, creates a strange tension and juxtaposition within the show," De Santis explains to Culture Monster.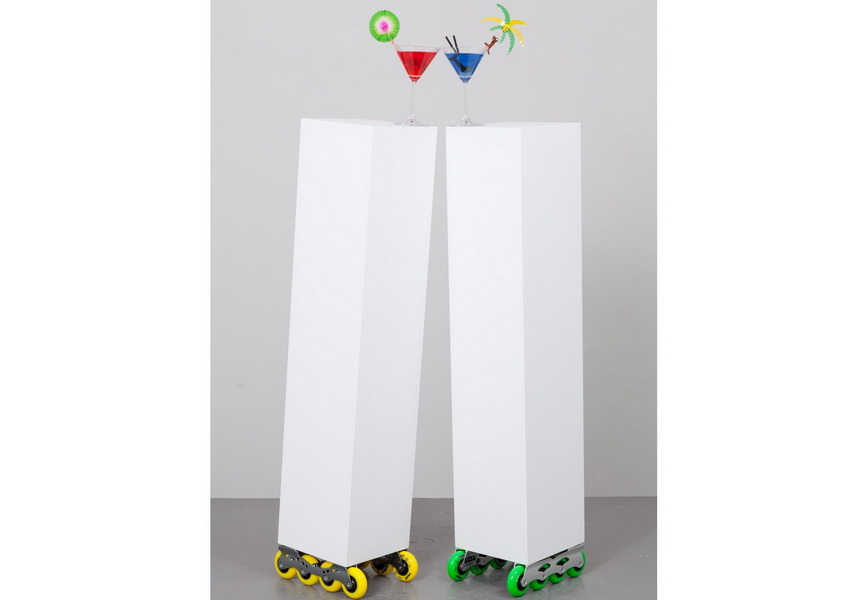 Kour Pour, Patterson and Cortright
If this intrigued you enough, you can go and visit "The Dance Step of a Watermelon While Meeting a Parrot for the First Time" until November 16. Over the next few months at its 3,200-square-foot L.A. space, Depart will also exhibit British painter Kour Pour, New York artist Grear Patterson and L.A.-based digital conceptual artist Petra Cortright. We found out that Depart will open a new center in Rome in fall 2015 and plans to expand to Shanghai.