Famous Brazilian artist Romero Britto has sued Apple and two artists, alleging that his work has been copied in a number of company advertisements. This Miami-based artist claims that the company copied his signature bold bright colors and cartoony figures for a recent marketing campaign. This case shows, once again, that copyright problems related with contemporary art are omnipresent (particularly in film industry and marketing), despite a growing regulation concerning authorship, as well as ownership in art. It's up to US Federal court to decide whether the high-tech giant and its design company stole Romero Britto's style.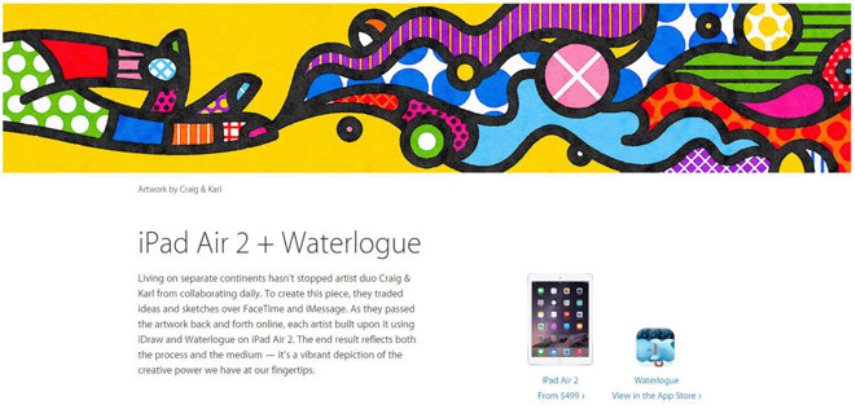 Apple Marketing Campaign and Romero Britto's Art
Apple and a design firm are accused of misusing Romero Britto's color-splashed images and distinctive style in marketing campaigns. Particularly, it's Apple's Start Something New campaign that is a subject of dispute. One image, an outstretched hand with colorful designs flowing from a fingertip, was licensed from Craig & Karl by Apple. The Craig & Karl piece is featured in one section of the campaign's official website, which promotes the artistic uses of Apple devices in tandem with various apps. In particular, Craig & Karl are described using painting app Waterlogue on the iPad Air 2.
Romero Britto is Miami-based Brazilian artist, who combines elements of cubism, pop art and graffiti painting in his work. He is well-known for his Neo-Pop works and commercial art. Britto moved from Brazil to Florida when he was 24 years old. A few years later, in 1993, Romero Britto opened a large gallery on Lincoln Road in Miami—and Apple followed suit with its own store on the same street 15 years after that. As the Brazilian artist's fame grew, he was able to license his images onto various commercial products. When Romero Britto saw the Apple's commercial, he discovered that Craig & Karl had been making similar art for years. The artwork has also been featured in Apple Stores. In court documents filed with the US District Court for the Southern District of Florida, lawyers for Britto say that people contacted him thinking he had done the work himself.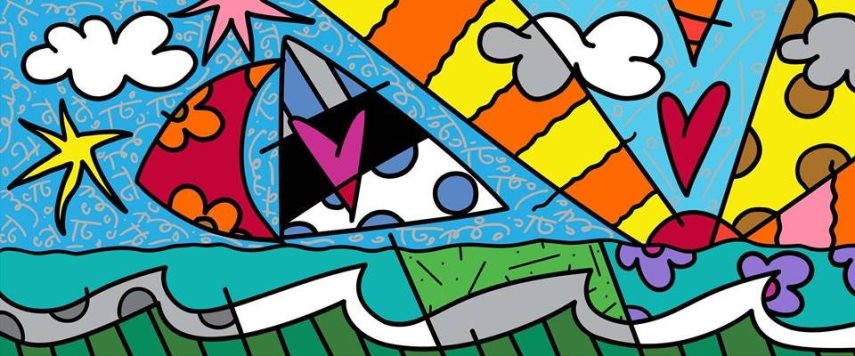 Lawsuit Against Apple
The lawsuit, filed on April 6th in the Southern District of Florida, says Apple and its design firm mirrored Brazilian-born Romero Britto's style in artwork used in Apple's Start Something New campaign. The suit demands Apple and the design firm Craig & Karl immediately cease using the images. After investigating the source of the Apple image, according to the lawsuit, Britto's lawyers noticed apparent similarities between Craig & Karl's other work and that of Britto. Even if an image is not an exact copy, Britto attorneys say in the lawsuit his use of bright colors and repeating patterns is so distinctive that imitations are instantly viewed as his own work. After the launch of the Start Something New campaign, the artist received messages congratulating him, incorrectly, for what appeared to be a new business deal with Apple. Some of his existing business partners expressed "consternation" about the supposed deal, according to the lawsuit. According to the Associated Press, the Craig & Karl's spokesman, Stevie King, called the lawsuit "entirely without merit" and said the pair would respond more fully later. This case once again underlines the need for possession of certificate of authenticity, including the certificate proving the originality of an idea or a concept. This is important for all actors on art market (particularly for art collectors). Without proves of authenticity, no artwork can be secure in someone's possession.
In case you missed, check out our list of 10 Brazilian artists you should know!
Do you believe Apple and its design company stole Romero Britto's style? Please comment on our Facebook page.
Sign in for My Widewalls, and follow the news about contemporary art!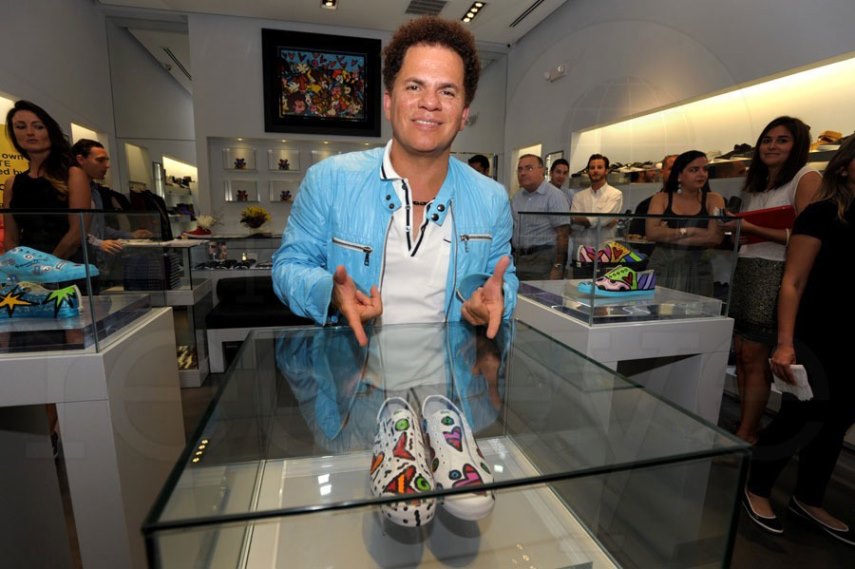 Featured Image: Romero Britto - Cheryl Naked (detail) [courtesy of britto.com]
All Images used for illustrative purposes only.