Long, long time ago, Fiat 500 (the old one!) was something of a state-of-the-art in automobile industry. Introduced back in 1957 from Fiat's factory in Turin, it had just 497 cubic centimeters, only 13 horsepower and was ever-so-small and adorable. Actually, it was one of the first city automobiles, as the number of the town-inhabitants grew rapidly after the World War II. Today, the Fiat 500 has its younger brother (the new Fiat 500, introduced in 2007), and time just ran over the small original - its production stopped back in the seventies. And the Israeli Ron Arad ran over the small car - literally.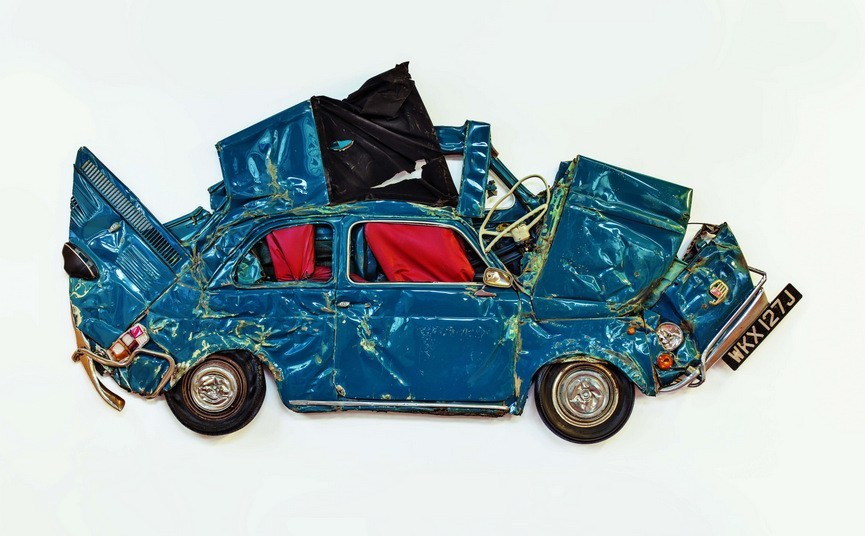 Exhibition In Reverse at Paul Kasmin Gallery
People of New York have already been introduced with the work of the 64 year old industrial designer, artist and architect, as he had his exhibition No Discipline in MoMA in 2009. Now the visitors of Paul Kasmin Gallery in New York will be able to see his exhibition In Reverse. It can be argued that not many of the almost four million original Fiat 500 cars produced has left "alive". And apart from those cars whose owners had the time, money and patience for restoration and modernization, the rest of them are useless and probably finished in junkyards as scrap metal. But Ron Arad gave them new meaning, new purpose and new value. His sculptures of the old Fiat 500, made of steel, glass, leather, plastic and vinyl, shows that everything that man made can be recycled (or 'upcycled') and repurposed: what was someone's family car fifty years ago, today is someone's piece of art. (And while you're here, check out the article on BMW art cars.)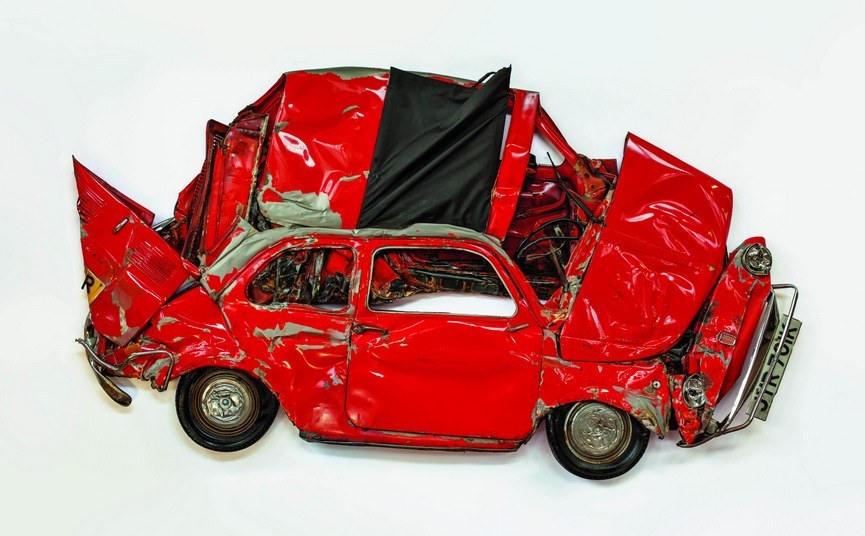 The Work of Ron Arad
At the age of 22, Ron Arad moved from his native Israel to London, where he got the job in an architect's office. However, he didn't stay there long, as he became a designer: he found a car seat in some junkyard in London - it was a leather car seat from a Rover. He put metal frame around it, and, voilà!, his first design was made. Later, he continued designing Rover and other chairs and furniture, but also worked as an architect and sculptor. Today, he is considered as one of the most important designers, although he was self-taught. In 2002, he got the Royal Designer for Industry award, was professor of Design product for ten years in London's Royal College of Art, and in 2013 was elected as a Royal Academician by the London's Royal Academy of Art. His work was exhibited at the Victoria and Albert Museum in London, Centre Pompidou in Paris, and The Museum of Modern Art in New York.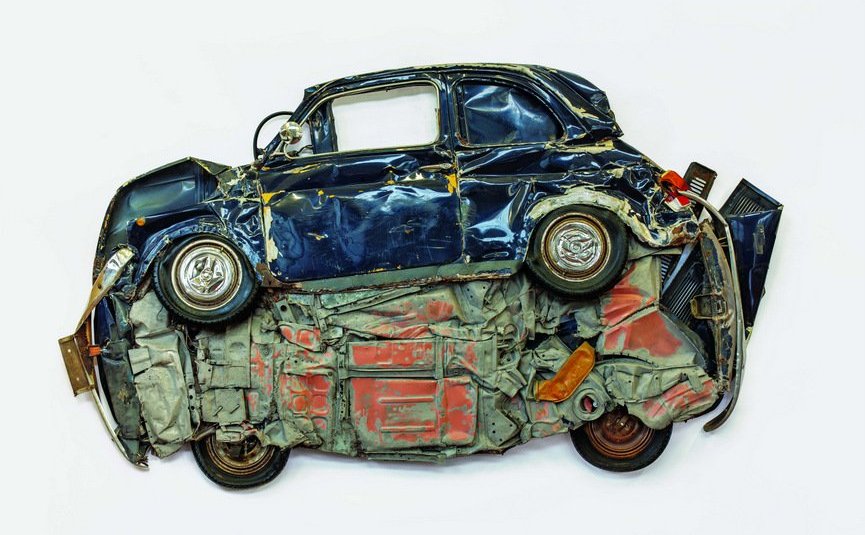 About Paul Kasmin Gallery
Paul Kasmin Gallery in New York became famous for cultivating many well-known modern and contemporary artists and exhibiting their work. It was established in 1989 in SoHo, then in 1999 moved to Chelsea, and the In Reverse exhibition of Ron Arad will take place in 515 W. 27th Street, where second Paul Kasmin Gallery in New York was opened in 2011. Exhibition In Reverse will be open from February 12 to March 15.
Sign up now for My WideWalls and be up-to-date with contemporary and street-art.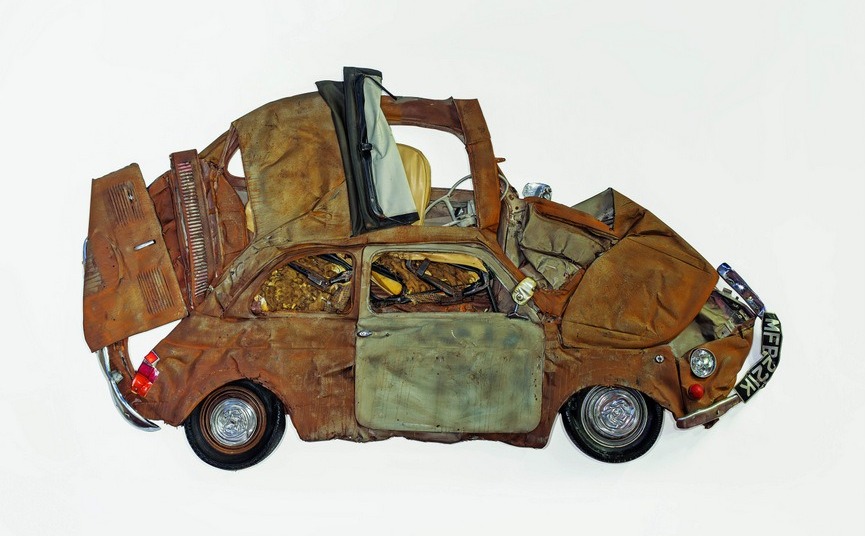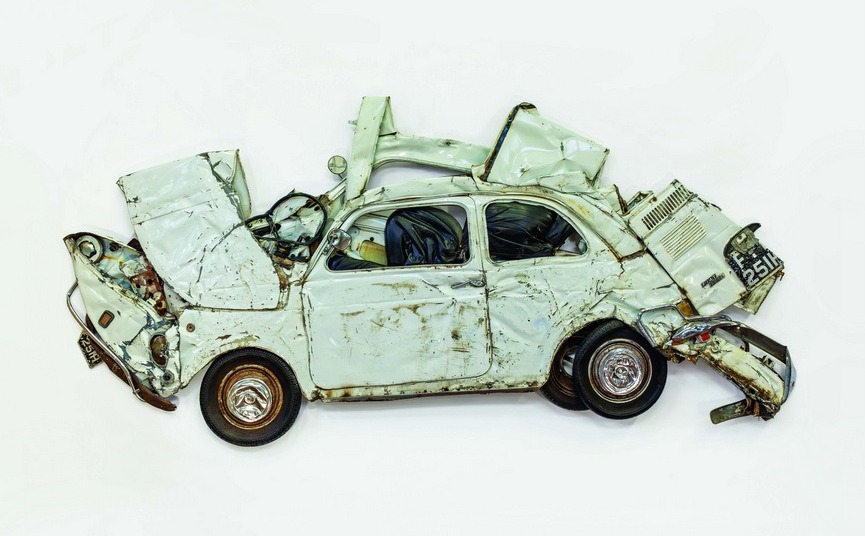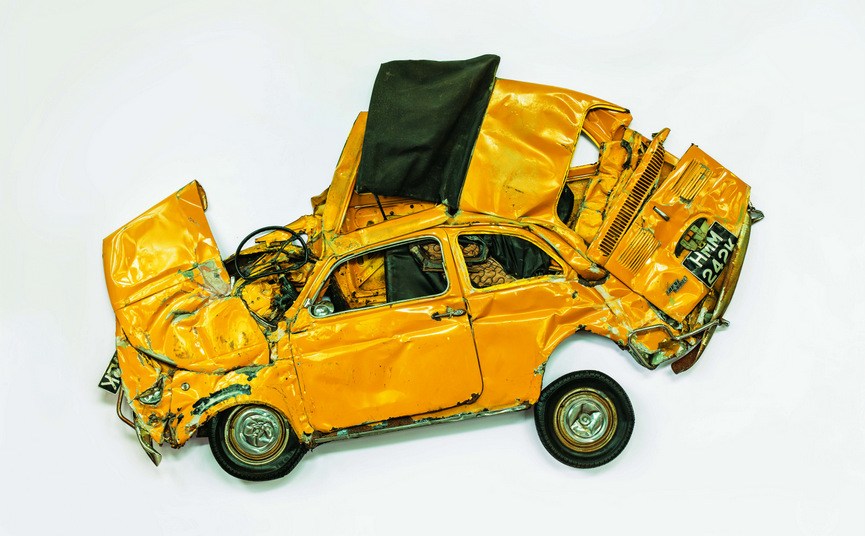 | | |
| --- | --- |
| Ron Arad - Pressed Flower Rust, 2013 (detail) | Ron Arad - Pressed Flower White, 2013 (detail) |
All photos courtesy of Ron Arad and Paul Kasmin Gallery
Featured picture: Ron Arad - Pressed Flower Red, 2013