Following an internationally acclaimed tour, which traveled from the Foundation Cartier in Paris to Latin America, the Museum of Fine Arts, Houston is proud to present a collection of Ron Mueck sculptures. Conceived for the U. S. audiences, the exhibition Ron Mueck brings together 13 works, approximately one-third of the artist's total oeuvre. The artist is known for the astonishing ability to translate the ordinary into the extraordinary and this time, assembled from public and private collections around the world, the show focuses on Mueck's treatment of stages of life while simultaneously addressing our collective fascination with the nature of physical existence and the ambiguity of the unknown.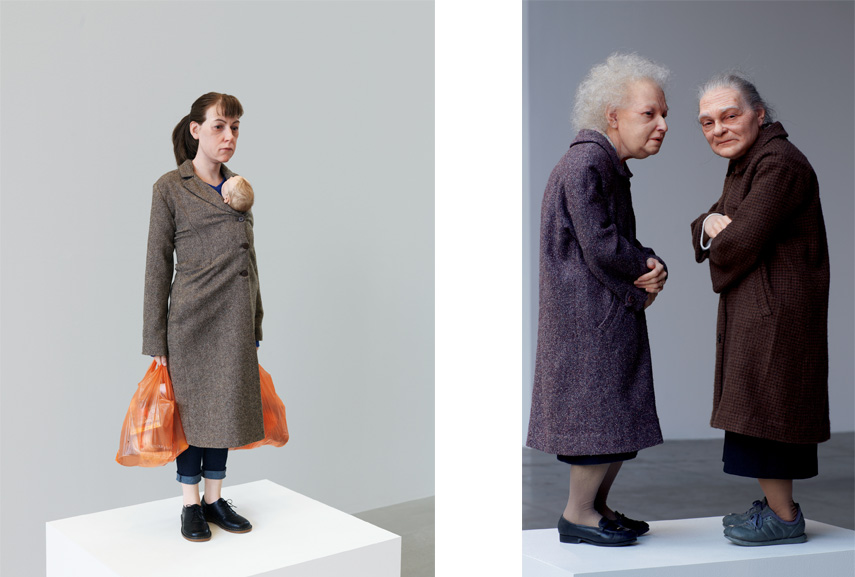 Ron Mueck Sculptures
Internationally celebrated for his eerily lifelike figures, Ron Mueck 's sculptures reflect upon the transience of life while playing with our perception due to the shifts in scale. Drawing his subjects from memories, reveries, and glimpsed moments, his figures appear to be caught in moments of reflection and slumber and as such reflect upon the key stages of our lives, from the first moment of consciousness right through to death. With close attention paid to details, down to each wrinkle, pore, vein, and strand of hair, Mueck's sculptures are made with astonishing verisimilitude and emotional resonance.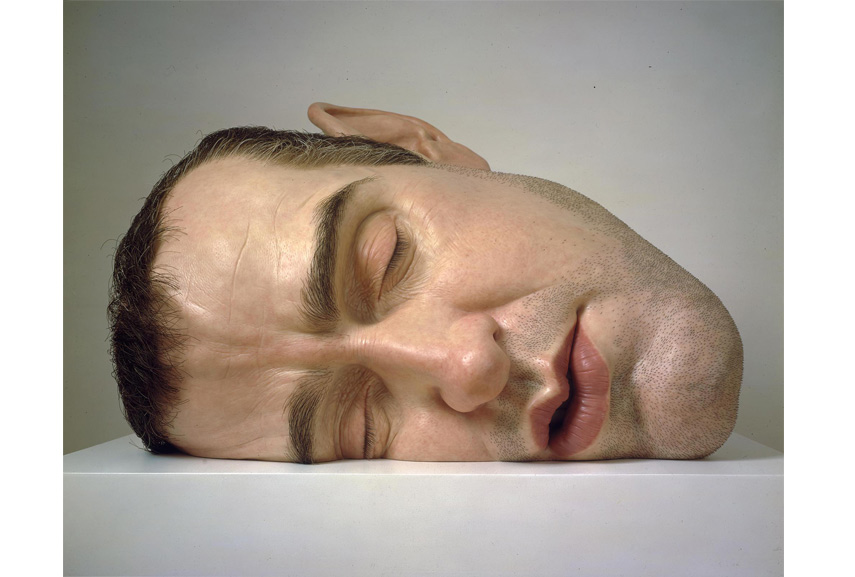 The Shifts of Scale
The naturalism of Ron Mueck sculptures is undercut by his deliberate play with scale. While some figures are monumental and fill a gallery, others stand no more than two feet high. This play with the size of his figures was one of the key interests for the organization of the exhibition and in focus for Gary Tinterow, director of the MFA Museum, Alison de Lima Greene, and Isabel Brown Wilson Curator of Modern and Contemporary Art, organizing curator of the exhibition. The organizers point out "We were very fortunate to be able to work with Ron Mueck, Anthony d'Offay, and Hauser & Wirth in planning this exhibition… As we reviewed the selection of sculptures, we concentrated not only on the essential theme of the stages of life but also on the ways in which Mueck uses shifts in scale to create drama and intimacy."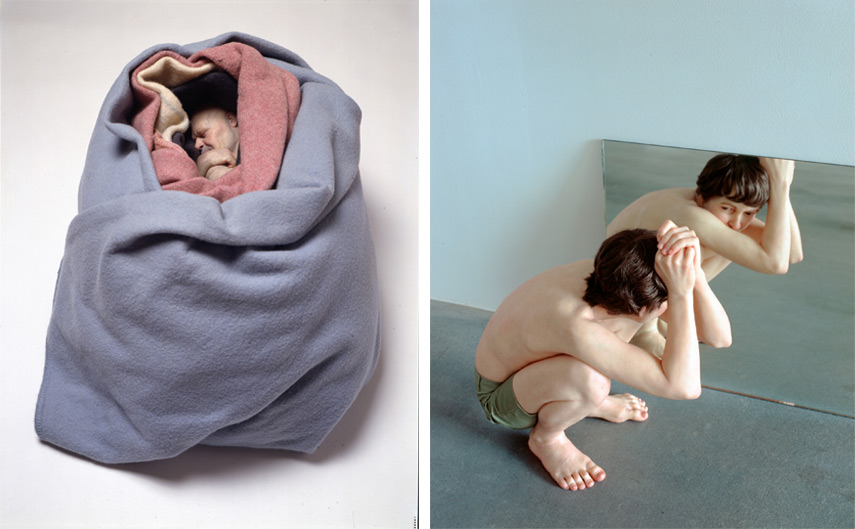 Exhibition Ron Mueck at MFA Houston
Museum of Fine Arts in Houston is proud to present an exhibition of major works by contemporary sculptor Ron Mueck. Featuring some of the artist's most famous works such as his self-portrait, Mask II, the exhibition places focus on the artist's exploration of various life stages and his play with scale. The show Ron Mueck presents many of the artist's most iconic images, ranging from the self-questioning adolescent in Crouching Boy in Mirror to the aging partners of Couple under an Umbrella and much more. The exhibition was curated by Alison de Lima Greene, Isabel Brown Wilson Curator of Modern and Contemporary Art, in consultation with the artist and Anthony d'Offay. This comprehensive survey of works is on view from February 26th, 2017 to May 29th, 2017.
All images courtesy of MFA Houston. Featured image in slider: Ron Mueck - Man in a Boat; Ron Mueck - Mother and Child; Ron Mueck - Couple under an Umbrella