Marked by its changeable forms and mesmerizing colors, nature has been a source of artistic inspiration for millennia. Now, art lovers in Seattle have an opportunity to visit two nature-inspired exhibitions at Roq La Rue gallery. We Are The Flood exhibition by Brad Woodfin displays a series of surreal animal figures while the American artist Claire Johnson conveys the wideness of massive landscapes with her true-to-life oil on canvas paintings.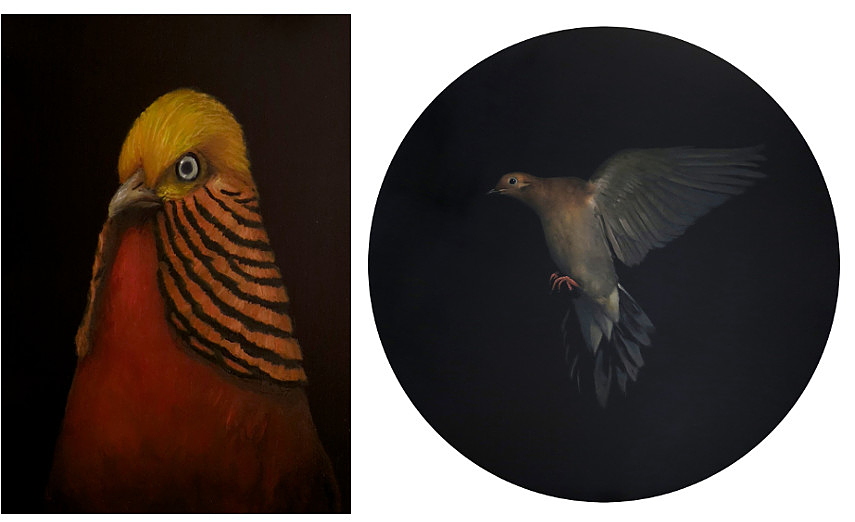 Animal Studies by Brad Woodfin
We Are The Flood exhibition of works by Brad Woodfin consists of numerous hyper-realistic and highly detailed animal studies. His sinister, dark compositions remind us of the fragility of nature and living beings. In his Martha Rises from The Dead on The Eve of Great Extinction oil on panel paining the artist portrays an interplay of birth and death, while depicting a stone animal figure coming to life. Brad Woodfin's subjects emerge from the darkness like ghosts, appearing only for a moment before they fade away. The artist's academic background and excellent technique are noticeable in every feather, fur, claw and beak of his characters. But the artist surpasses that academic know-how with his unique ability to convey a supernatural narrative with these figures.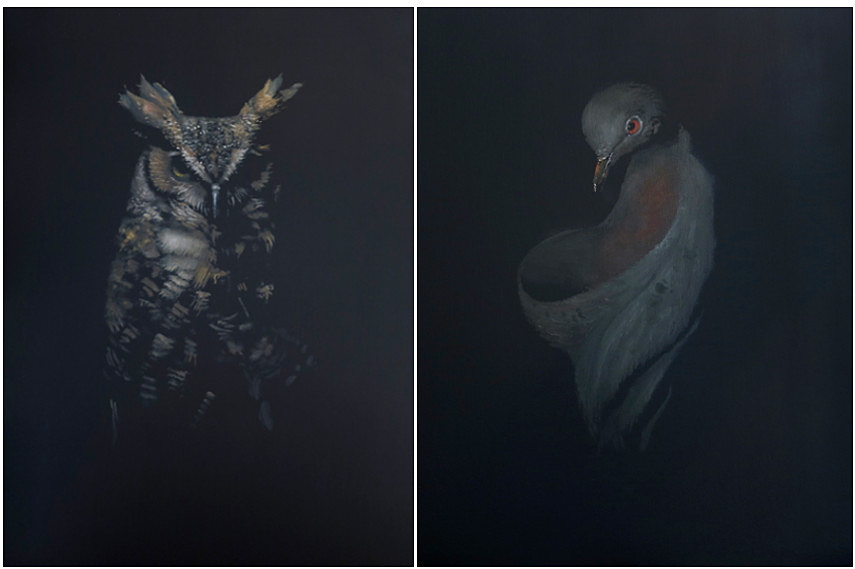 Mountainous Landscapes by Claire Johnson
American artist Claire Johnson has a different outlook on nature. And while her paintings are equally realistic, the Seattle-based artist is less interested in depicting animals and more focused on the places they reside in. Grandiose landscapes are the main motif of Drift, her first show at Roq La Rue gallery. The artist focuses on the kaleidoscopic patterns of rocky terrains whose shapes and colors are formed either by nature or human interventions. The sophisticated branching or alpine systems and complex passageways of winding rivers are linking together seemingly incompatible places. Emotions of love and respect are dominating her every piece, as the artist portrays different parts of the western backbone and the continental divide.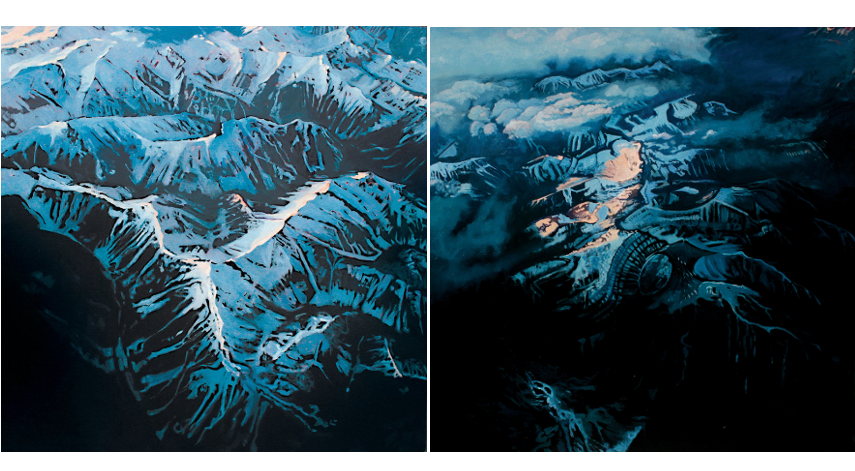 Nature-inspired Shows at Roq La Rue Gallery
The elements of the environment in all their glory will be showcased at Roq La Rue gallery in Seattle, throughout September 2015. Captivating animals in We Are The Flood paintings are portrayed in great detail and appear simultaneously eerie and kind. And while Brad Woodfin's imagery evokes both feelings of sympathy and fear, visitors of Roq La Rue gallery can only gaze in awe at the vastness of the mountains, realistically painted by Claire Johnson. Both exhibitions opened on Thursday, September 3rd and will be on display till September 26th, 2015.
Many exciting shows are coming up this September, so sign up for My Widewalls and stay in touch for FREE!
All images courtesy of Roq La Rue gallery