Ethereal landscapes and unique characters will settle this month at Hashimoto Contemporary in San Francisco, for the occasion of the Lust for Life - Roq La Rue Pop-Up group exhibition. The exhibition features nine artists working in Pop Surrealist style. The exhibition is curated by Kristen Andersen, the director of Seattle's former Roq La Rue Gallery. The roster of acclaimed international artists brings their distinct techniques and styles to the show, while maintaining commonality in the topic of meticulously crafted surreal scenes.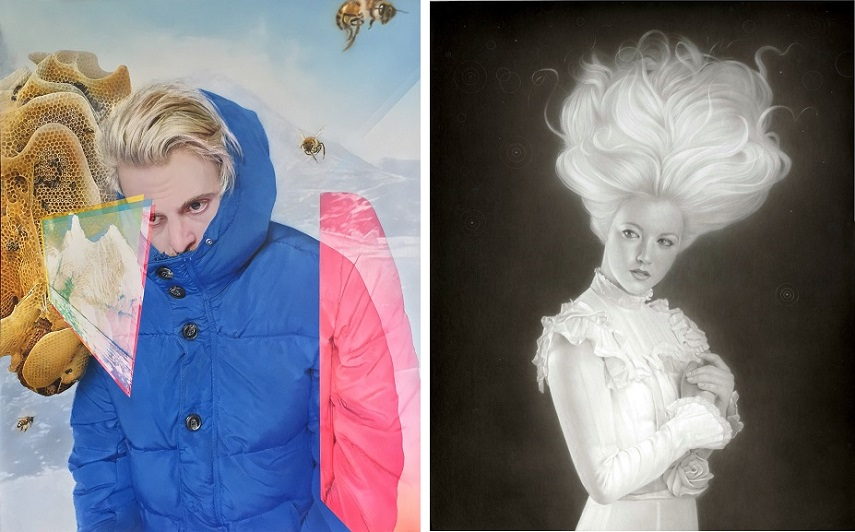 Pop Surrealism Comes to San Francisco
Pop Surrealism, often referred to as Lowbrow Art as well, is mainly described as a style that bridges, and brings together, elements from different popular forms of expression such as cartoons, comic book art, graffiti, Street art, tattoo, and illustrations. Linked with the underground scene, this art movement grew in significance over the years, with its ever-increasing number of practitioners. For the forthcoming show in San Francisco at Hashimoto Contemporary, the world of Pop Surrealist art comes with a strong cohort of its representatives, of which some are considered to be true legends of this movement.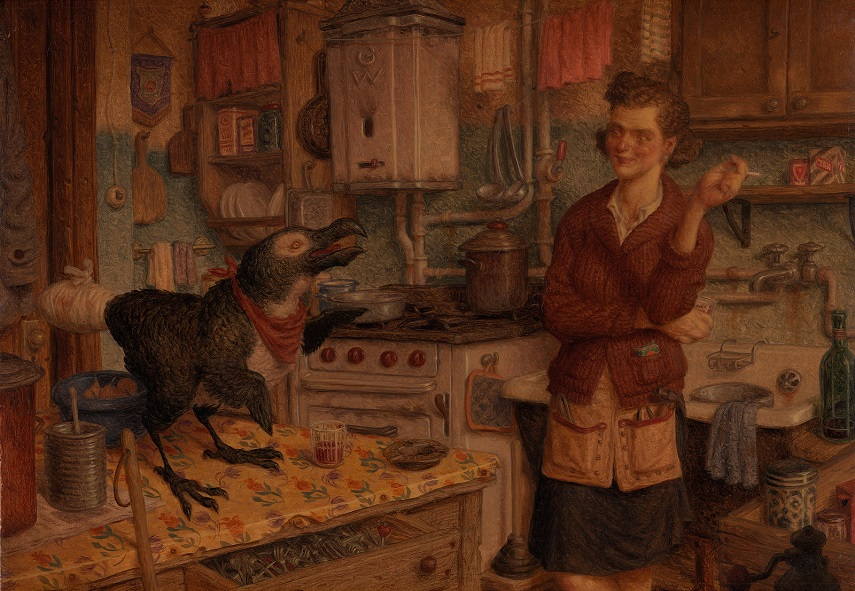 Featured Artists of Roq La Rue Pop-Up Show
Brought together by the theme of the exhibition, and by their styles that fall into the group of contemporary Pop Surrealism or Lowbrow Art, the featured artists include Laurie Lee Brom, Lauren Levato Coyne, Laurie Hogin, John Brophy, Peter Ferguson, Tyler Thrasher, Jeff Jacobson, Travis Louie, and Redd Walitzski.
Although different in their approach to style and themes they explore, the selected artists share their interest in the surreal, magical, and often slightly menacing and uncanny themes. They develop them either completely from imagination, or they are the products of the mixture created from different influences, often going back to their childhoods. Such is the case with Laurie Lee Brom, who grew up in the American South, taking inspiration from the local folk takes and ghost stories. Lauren Levato Coyne's style is more cryptic as she is chiefly preoccupied with the themes of transformation, collapse, and reintegration on her portraits and still lifes. A bizzare mixture of fantasy and realism inhabits the worlds of Peter Ferguson, and can be also seen in the works of other artists at the show.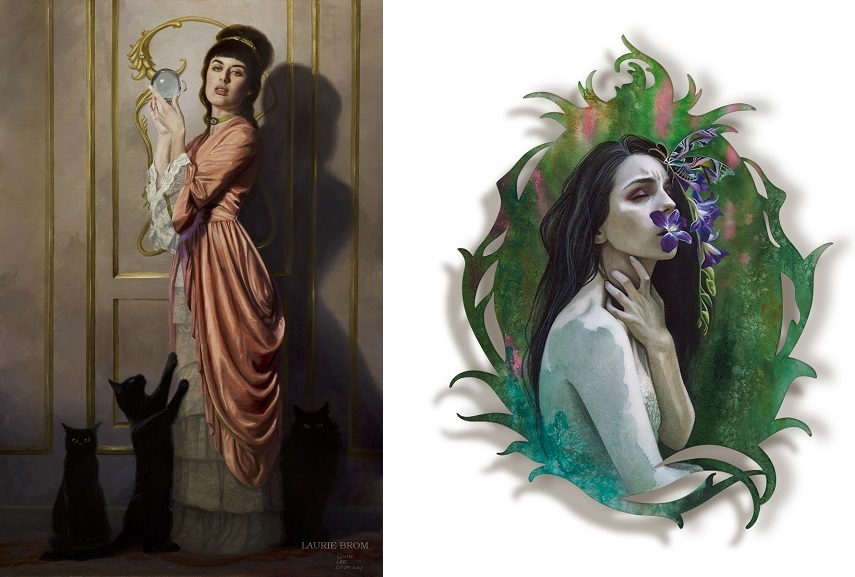 Lush for Life at Hashimoto Contemporary
The Lush for Life - Roq La Rue Pop-Up group exhibition at the Hashimoto Contemporary, 804 Sutter Street, San Francisco, opens on Saturday, May 6th, with an evening reception from 6-9pm. The show is on view until Saturday, May 27th 2017.
Featured image: Laurie Lee Brom - The Crystal Gazer, detail. All images courtesy of the Hashimoto Contemporary.