Seattle's Roq La Rue gallery is excited to announce the fifth edition of their wildly popular group show named Lush Life. The continuing show keeps bringing together some of the best contemporary artists under a unique sub theme. The gathered artists showcase their fantastical narratives through extraordinary technical prowess, celebrating together the impressive work done in the pop surrealism/ new contemporary movement. The fifth edition of Lush Life is named Reverie, and the amazing artists exhibiting their works are: Ashley Eliza Williams, Jonathan Viner, Amanda Manitach, Kazuki Takamatsu, Peter Ferguson, Christian Van Minnen, Jeff Soto, Casey Weldon, Tyna Ontko, Sam Wolfe Connelly, Lauren Marx, Esao Andrews, Eric Wert, Laurie Lee Brom, Erin Kendig, Ryan Heshka, Marco Mazzoni, Casey Curran, Scott Hove, Helen Bayly, Lowell Poisson, and Adrian Cox.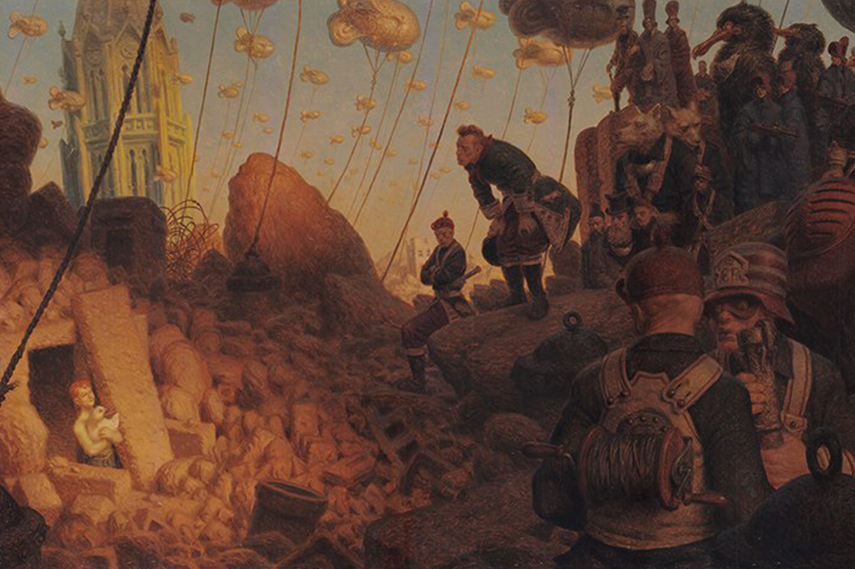 Sex, Religion, Hinted Darkness and Much More
As in each of the well-received instances of Lush Life, this year's edition also features a diverse assemblage of prominent artists. Among others, the audience can expect to enjoy the exceptional works of Sam Wolfe Connelly, characterized by his use of delicate lines, subdued textures and controlled colors. The warmth he produces with each of his illustration inundates the viewer with a sense of familiarity and placidity, but the hushed tension behind the shades and surroundings irrevocably hints the darkness within. As for the religious and mythological aspect of the show, Helen Bayly will bring her usual mixture of stylized religious imagery with the modern-day life and youth culture. Sex, religion, purpose of life and cultural behavior are explored through the rituals of modern society such as hook-ups and drunken parties. Bayly's brilliant art exudes raw humor and fragility, making us question the notions of deities and every-day social interactions.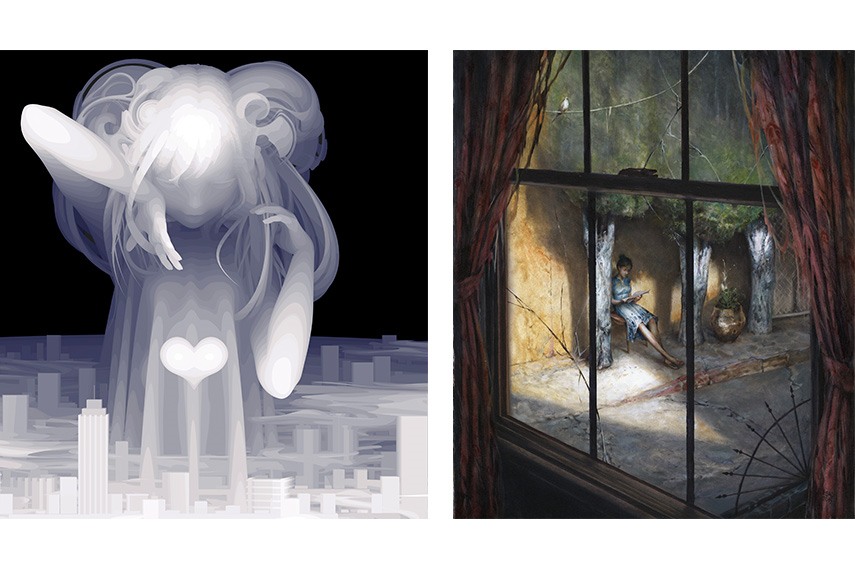 Lush Life: Reverie Displaying a Variety of Artists
Just to touch upon the immense diversity Lush Life encompasses, we should definitely mention the intricate work of Kazuki Takamatsu. His technique called depth mapping has fascinated fans all around the world, even though his illustrations are usually inspired by Japanese girl's comics. With this amazing technique and a combination of traditional and modern styles, Takamatsu produces vivid and unique figures, which pixels become a shade of grey proportional to the distance from where it's observed. The life-like depth and dream-like surrealism create a memorable experience for the audience, a perfect addition to Lush Life 5: Reverie. Another artist from this group show's magnificent roster is the American painter Esao Andrews. Starting with works exhibited in coffee shops, Andrews soon landed his first major exhibition in 2003, and has since become a renowned illustrator with his signature rendition of dark and surreal characters, mixed with erotic and often frightening surrealistic images. Stepping into the realm of nostalgia, his gothic and grotesque artwork is embedded with mysterious narratives of darkness and eroticism. His fans can look forward to witnessing more of this intriguing artist at the upcoming group show at Roq La Rue gallery.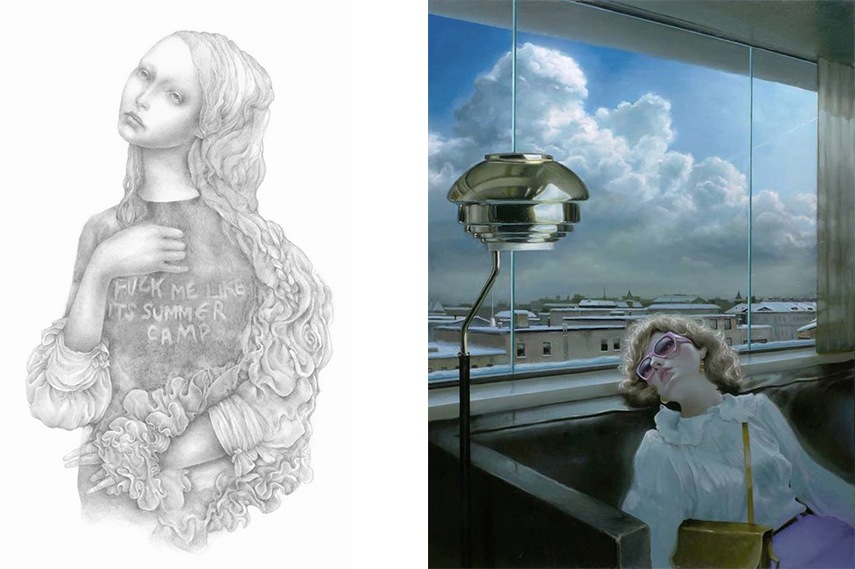 Lush Life: Reverie Group Show at Roq La Rue Gallery in Seattle
Conceived as a platform to showcase some of the leading contemporary artists, who work in the spheres of surrealism and fantastical narrative, Lush Life celebrates its fifth edition and welcomes the audience to immerse themselves into a state of reverie. Lush Life: Reverie will be on view from July 30th to August 29th, 2015, at Roq La Rue gallery in Seattle, the opening reception will be held on August 6th, 6-9 pm. The group show strives to bring out the sexy, languid, ripe nights and days of late summer, transporting the viewer into a whole new world of fantastical surrealism, so use the opportunity and step into the lush life of reverie.
Don't be afraid to live the lush life everyday with a free sign up for My Widewalls!
All images courtesy of Roq La Rue gallery
Featured images:
Sam Wolfe Connelly - Hush Of The Hills
Adrian Cox - Bird Gardener
Lauren Marx - Artwork