Roq La Rue Gallery from Seattle is preparing for a special exhibition in June. With quite interesting concept, the show entitled +1 will gather twelve amazing artists. The gallery asked six artists (with whom it regularly works) to create a new piece of work for the show. Additionally, invited artists are asked to choose one more artist as their "plus one", so there will be twelve participating artists in total. The invited artists are Stacey Rozich, John Brophy, Peter Ferguson, Travis Louie, Redd Walitzki and Amanda Manitach; while their "plus 1" are Matt Craven, Deanna Adona, Olivier Bonnard, Dorian Vallejo, Meghan Howland and Adam Mars. With the +1 interim show, Roq La Rue wants to open a window into the work their artists are looking at and inspired by.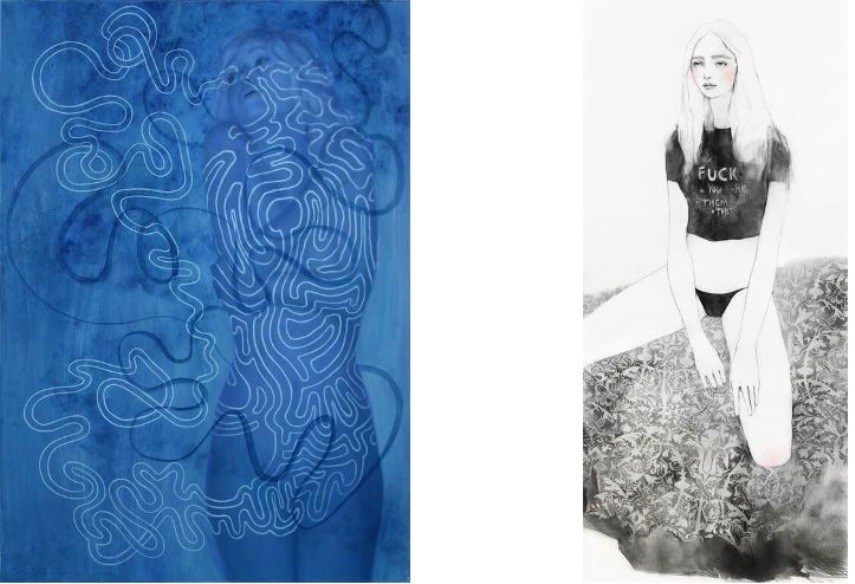 Stacey Rozich, John Brophy, Peter Ferguson and their +1
It is important to mention that the guest artists (+1) do not have to be on the Roq La Rue roster nor in a particular art genre or category. They just need to provide inspiration to gallery's group of selected artists. Stacey Rozich is known for her unusual, graphically bold, richly colored drawings. She blends images and patterns found in multiple traditional cultures around the world, creating something new, but that resonates with a familiarity and pulls on ancient archetypal memories. Rozich has already exhibited at Roq La Rue (take a look at our preview of the show at Roq La Rue from December 2014). She invited Matt Craven to be her +1. John Brophy examines the relationships between Western consumeristic societies and different cultures and belief systems from around the world. His paintings are beautiful mixtures representing different styles and cultures. For +1 show, he invited Deanna Adona. The beautiful utopian paintings by Peter Ferguson, with their darkly humorous narratives, evoke early 20th century small town Americana (take a look at our preview of her show at Roq La Rue from March 2014). His +1 will be Olivier Bonnard.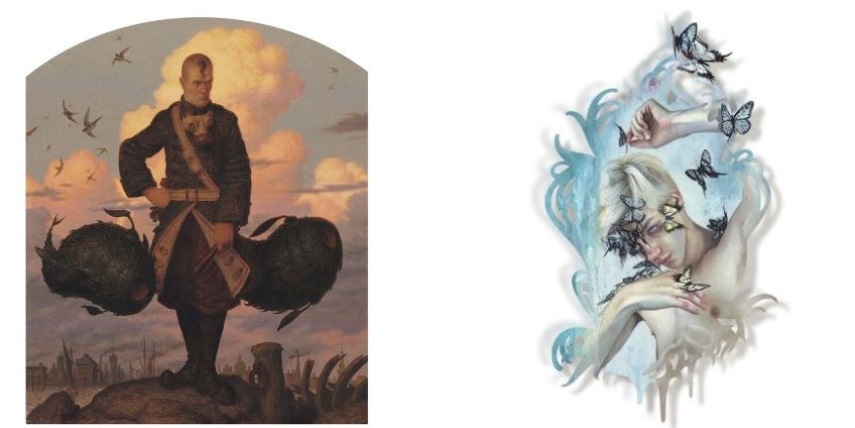 Travis Louie, Redd Walitzki and Amanda Manitach and their +1
Wonderful hyper realistic portraits are probably the most recognizable works by amazing Travis Louie. It will be exciting to see what he will bring to the +1 exhibition, while his "partner" will be Dorian Vallejo (take a look at our preview of Moleskine Project IV group show at Hashimoto Contemporary, where Louie participated). Redd Walitzki, a Seattle-based artist who is best known for her sensual portraits of slightly-feral, fairytale women has invited Meghan Howland to be his +1. Finally, Amanda Manitach invited Adam Mars to be her partner. Manitach is probably most recognized for her beautiful works on paper depicting notions of femininity, self-expression and sexuality.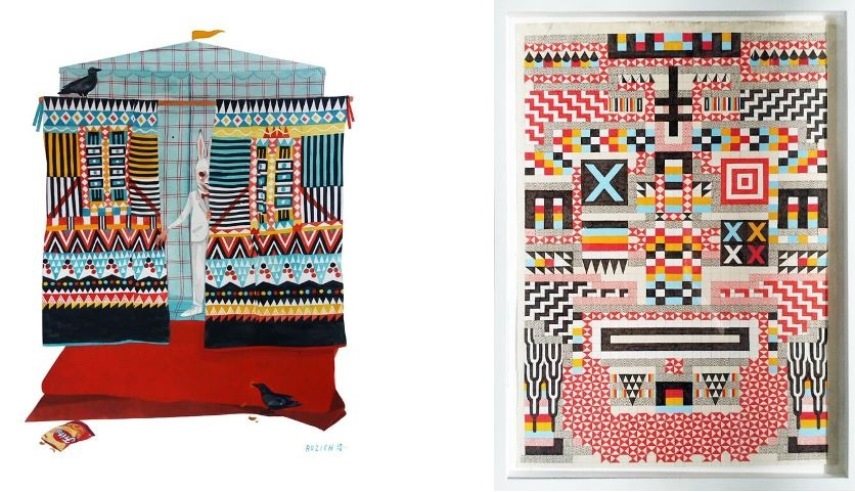 Roq La Rue Showing in June: +1
The +1 mini show will be an excellent opportunity for visitors to enjoy in some amazing art in a cozy and intimate atmosphere. So, write it down! The opening ceremony takes place on June 12th (6-9pm), while the +1 show will run through Saturday, June 27th 2015, at Roq La Rue, Seattle.
For all the latest news from the world of contemporary art, sign up for My Widewalls!
Featured Image: Megan Howland - Mien Pova (detail)
Image in Slider: Stacey Rozich - Mr Rabbit Live (detail)
Images courtesy of Roq La Rue.