Paths, faces, scenes. The tragicomedy lives of small, ordinary people. The harmonic game of dents, features, and lines that hide secret desires and fate on the faces of their masters are just some of the motifs that pervade the work of Rosalind Fox Solomon, the New York-based photographer. Like a painter, Rosalind Solomon, with her camera, captures and introduces her contemplations of disarranged social codes and anticipations. Using expressive tones, Rosalind creates black and white compositions that take us on the monochromatic trip of long forgotten childhood memories interwoven by hysterical voices of their parents. In her fourth exhibition at Bruce Silverstein Gallery, entitled Got to Go, Rosalind will present the multimedia installation of 30 images of different size and a three-channel projection with 40 images and audio based on the Solomon's voice, funeral chant, and excerpts from Tongues, Jason Eckardt's composition, realized by Tony Arnold and the International Contemporary Ensemble.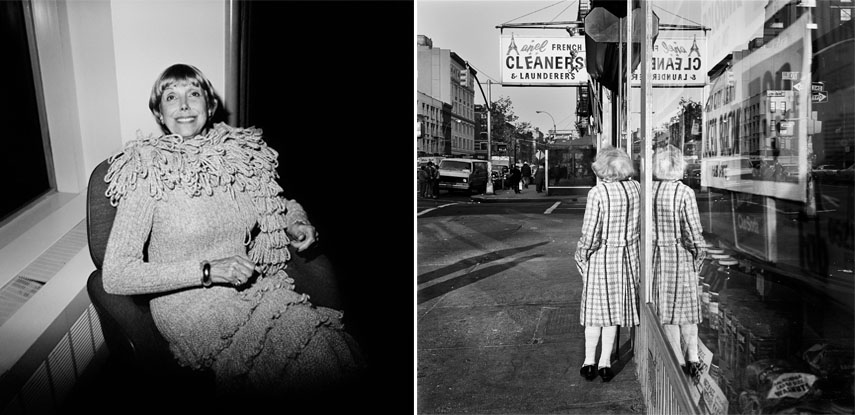 The Struggle - Between Inner and Cultural Norms
Over the course of her career, Rosalind Solomon, the artist whose work is also on view at Brooklyn Museum, devoted her work investigating inharmonious chords of all of us deeply hidden behind the mask of cultural norms and hoaxes. Passionately inspired by survival struggle of individual against the social circumstances, heroes of her photos are presented in far-flung or one's own home interiors and exteriors. Her studious observations of people, their deeply secrets and desires, resulted in creating a unique series of photos introducing the unknown universe of the bizarre and beauty. Traveling through time, visiting different places, Rosalind, like an invisible magician, sneaks into the lives of ordinary people and captures their veiled devotions and intimate moments.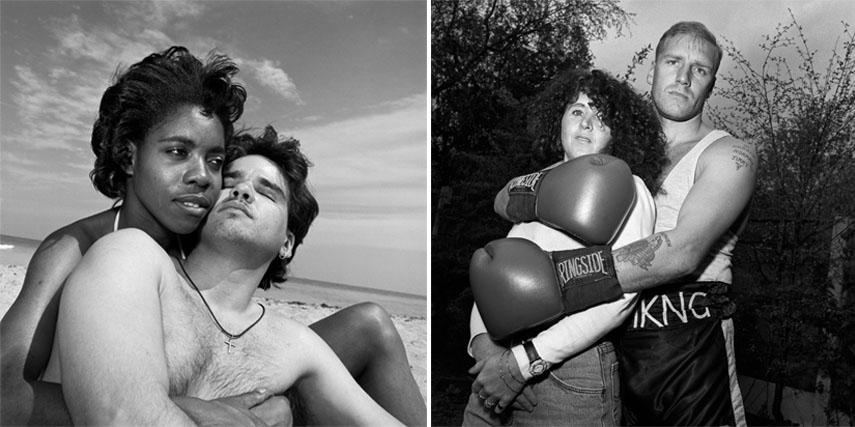 Tragicomic Contemplations of Far-Flung Memories
The compositions of Rosalind Solomon are monochromatic. The expressive tones of black and white are preserved in a form of a poetic game on varied size formats. In her new series of images, entitled Got to Go, Rosaline evokes the childhood memories interwoven by innocent mischief, frantic vituperations of parents, futile expectations that construct the universal picture of the psychologically, freighted world. Presenting it in a form of environmental installation, Rosalind Solomon, the photographer that spent 6 months in Israel to explore her artistic visions for the previous exhibition, this time, contextualizes a single audacious storyline, full of tragedy and comedy, humor and pathos.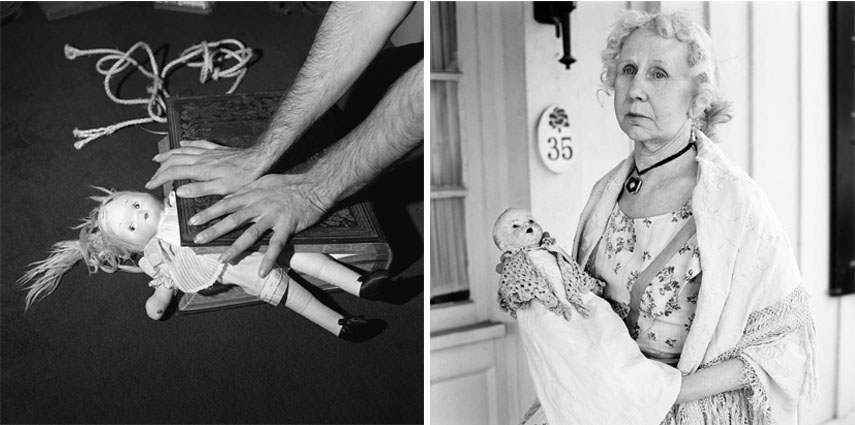 Got to Go - Rosalind Fox Solomon Fourth Solo Exhibition at Bruce Silverstein Gallery
Fascinated by people's struggle against an inharmonious environment of social norms and circumstances, Rosalind Solomon, almost more than five decades, captures the private and guilty moments of ordinary people worldwide. Sneaking around the wooden fences of her own neighborhood, Rosalind in Got to Go, her fourth solo exhibition, spread her contemplations across the globe, creating incomparable storyline like you have never seen it before. The selection of her marvelous work will be on view February 25th - April 16th, 2016 at Bruce Silverstein Gallery in New York, USA. Do not miss the opportunity to evoke deeply forgotten childhood memories and guilty pleasure moments. The opening reception is scheduled for Thursday, February 25th, 6pm-8pm.
Featured images in slider: Rosalind Fox Solomon - Signal Mountain, Tennesse, 1976; Rosalind Fox Solomon – Cape Town, South Africa, 1990; Rosalind Fox Solomon - Johannesburg, South Africa, 1988; Rosalind Fox Solomon – Merida, Mexico,1985. All images courtesy of Bruce Silverstein Gallery, NY.