May is always an exciting time for art enthusiasts. In the next few days, art collectors will have an opportunity to acquire, among others, the artworks by Mark Rothko, Jean-Michel Basquiat and Francis Bacon at three separate auctions in New York. But as always, these contemporary art masterpieces come with a price. A rare 1950 piece by Mark Rothko was estimated at whopping $40,000,000 and it's expected to exceed the high estimated price. Artworks by Jean-Michel Basquiat, Christopher Wool and Francis Bacon are estimated slightly lower but potential buyers will still need to have several millions in their pockets to take them home with them. If you do have those millions and want to spend them on art here's what you can acquire this May at New York auctions.
No. 17 by Mark Rothko
No. 17 by Mark Rothko is the Star of Christie's Post-War & Contemporary Art Evening Sale
As previously mentioned, Mark Rothko's No. 17 leads the pack with an estimated price that spans between $30 and $40 million. The painting represents one of his rare blue canvases that powerfully depicts the experimental nature of Mark Rothko's work. This oil on canvas masterpiece will be offered at Christie's in New York at a Post-War & Contemporary Art Evening Sale scheduled for May 10th, 2016. Considering the high demand for Mark Rothko's work it's not unreasonable to think that the high estimated price will be greatly surpassed. Last May, for instance, his painting No. 10 was sold at Christie's New York auction for $81,925,000 thus tremendously exceeding the estimated price by $22 million. Untitled (Yellow and Blue), another artwork by Mark Rothko, was the star of Sotheby's May auction as well, reaching the highest hammer price for the evening and there's no reason why this artwork shouldn't do the same. Another pivotal lot at the upcoming Christie's auction is the PH-234 artwork by Clyfford Still. This energetic and colorful piece is espected to reach $35 million at the upcoming sale only $5 million less than Rothko's wonderful and pricey painting.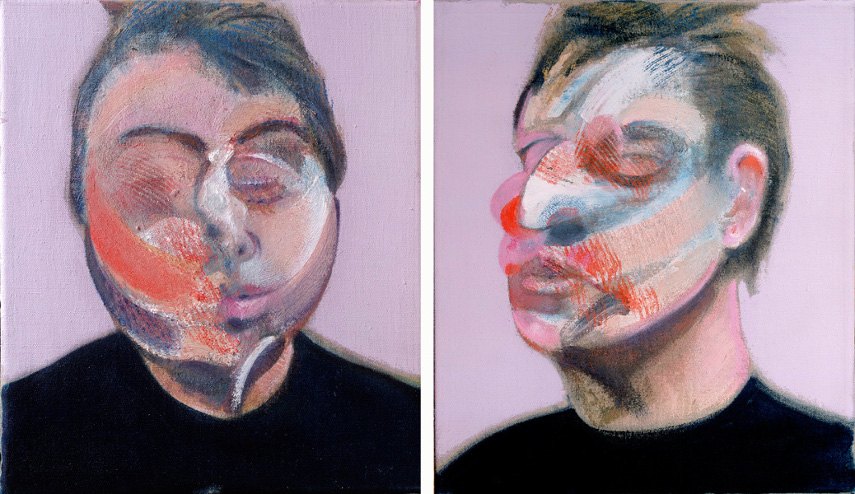 Francis Bacon for Sale at Sotheby's
Christie's arch-rival Sotheby's will be hosting the Contemporary Art Evening Auction on May 11th, 2016 with an equally impressive array of astonishing (and expensive) works. The auction house in New York has prepared a treat for Francis Bacon fans and will offer Two Studies For a Self-portrait at the upcoming sale. The image consisting of two portraits that masterfully combine Bacon's recognizable twisted shapes and psychological depth is expected to reach the highest price of $30 million. But we know better than to rely on estimations when Francis Bacon is concerned. Artworks by the acclaimed British painter are known to reach record-breaking prices at auction - his celebrated Three Studies of Lucien Freud, for example, reached $142,405,000 in 2013 thus setting a world record for a painting at that time. Artworks by Francis Bacon also starred at last year's Phillips and Christie's auctions and they seem to be the main ingredient for a successful evening sale. And if Two Studies For a Self-portrait fail to reach the fame and the price of its predecessors there's a stunning Christopher Wool artwork to fill the gap. Untitled, 1990 piece by the celebrated artist is estimated at $18 million which is the second highest estimated price of the event.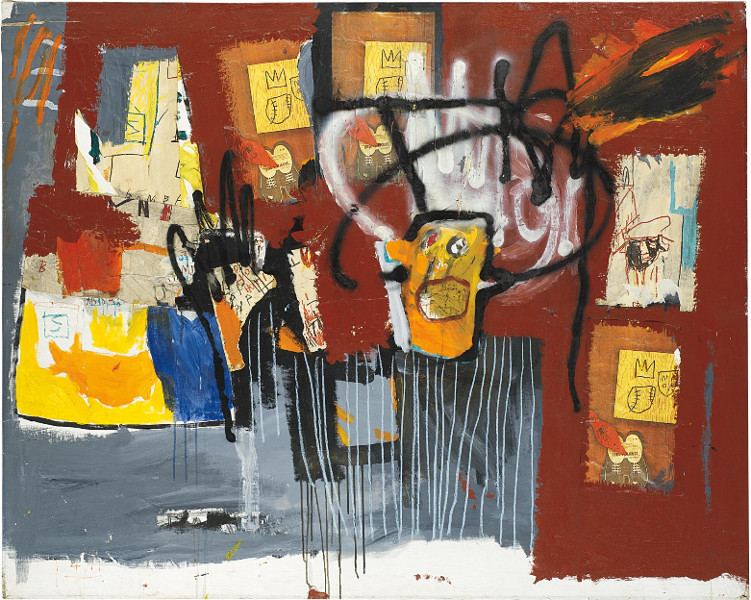 Marden, Koons and Basquiat in an Auction at Phillips
Finally, we look at another exciting auction that will take place on May 8th, 2016 at Phillips New York. The 20th Century & Contemporary Art Evening Sale will include artworks by Brice Marden and Jeff Koons equally estimated between $5 and $7 million. Apart from the works by the two acclaimed artists a particularly interesting piece Untitled (Yellow Head Black Halo) by Jean-Michel Basquiat will also be on sale. The artwork was previously sold at Philips London in 2013 reaching the hammer price of $2,560,000 although it was originally estimated at almost twice that. This year the experts were more cautious in their estimations so this particular piece is expected to reach a value of $3 million. Sounds reasonable for a Jean-Michel Basquiat original, don't you think?
Last year's May auctions were quite lucrative for all three auction houses. Post-War and Contemporary Art Evening Sale auction at Christie's New York grossed in total $658,532,000 while breaking 14 records on the way and setting the fourth highest result for any art auction in history! Sotheby's also had a good run at the last year's Contemporary Art Evening Auction with 87 percent of lots sold and $330 million gained. Auction house Phillips had a slightly worse sale then the two auction house giants but still managed to earn five million dollars over the low estimated prices thanks to the works of Francis Bacon and James Lee Byars. Judging by the masterpieces that will be on sale soon, we should expect some high prices this year as well. Works by Rothko and Bacon, in particular, are considered a "sure thing" at the auctions that almost never fail to reach their multimillion estimated prices. But then again, the auction world is flickering and no one knows when the hammer will fall. We'll just have to wait a few days longer to get the final results.
Tell us what's your favorite piece by leaving a comment on our Facebook page