A dynamic group exhibition of round art by fifty artists is soon coming to SPOKE San Francisco! Titled TONDO, it was initially started by the SPOKE art gallery as an invitation for fifty artists to experiment with working on round surfaces. Coming from the Italian word rotondo meaning "round", Tondo refers to a round painting or low relief. This was the main uniting concept, and all other thematic and formal parts were based on the will of the artists who enriched these surfaces with their unique expressive forms.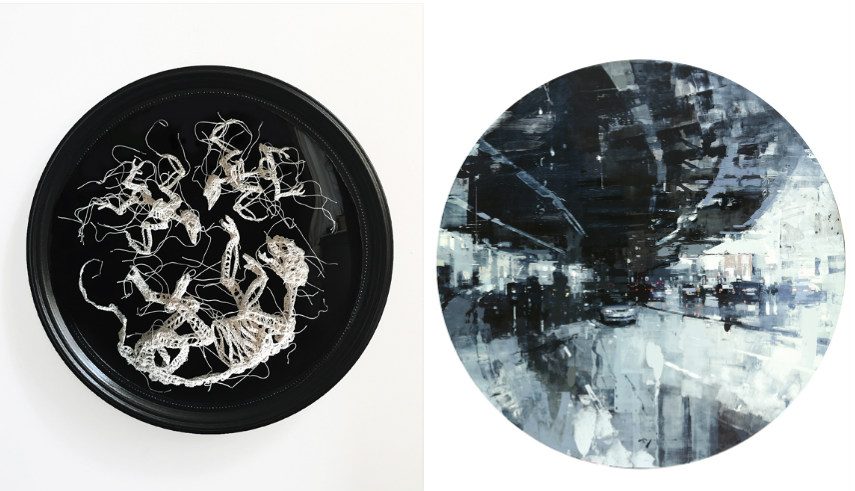 The Importance of Tondo in Art History
The artistic investigation of the circular shape and surface started already in the Ancient Greece with the round paintings and decorated vases. It became extremely popular during the Renaissance with artists such as Sandro Botticelli, who produced numerous works in this format together with Rafael and even Michelangelo. Moving over the famous avant-garde artists who played with this format such as Braque or Picasso, we have to come to mention the most influential contemporary artist who revived Tondo – Damien Hirst. Taking into account the extreme interest in Tondo over the entire Western art history, the importance of this exhibition is even amplified, since it opens up space for new artists to reexamine the meaning of the circular shape for their own creation as well.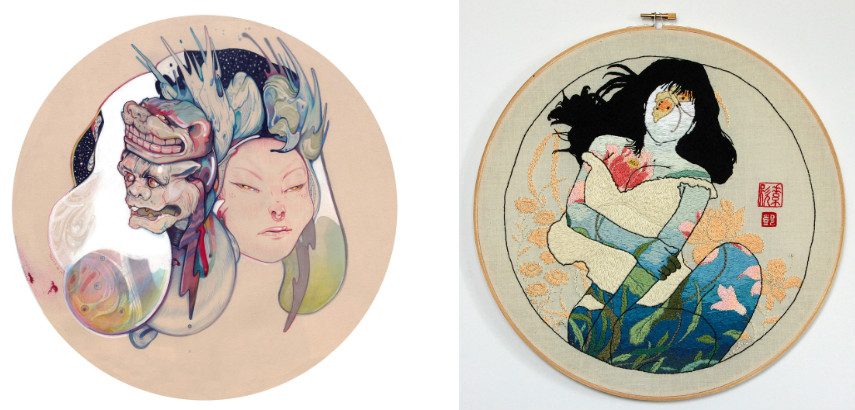 A Contemporary Redefinition of Tondo
All fifty artists presented here have simultaneously worked within the bounds of the circular form, while coloring outside the lines and changing the definition, meaning, and significance of Tondo. Each piece plays with contemporary concepts on this classic surface, by using neon, painting, cut paper, embroidery and more. They have taken the challenge of this specific and limiting but at the same time liberating format in order to give a new dimension to their work. Interconnecting everything from contemporary Pop art which uses current political and commercial references, to conceptual sculptures and explorations of colors, atmospheres and ideas of beauty – all these works remain rich with the freshness of styles, topics, and forms, bringing a variety of perspectives into a single shape.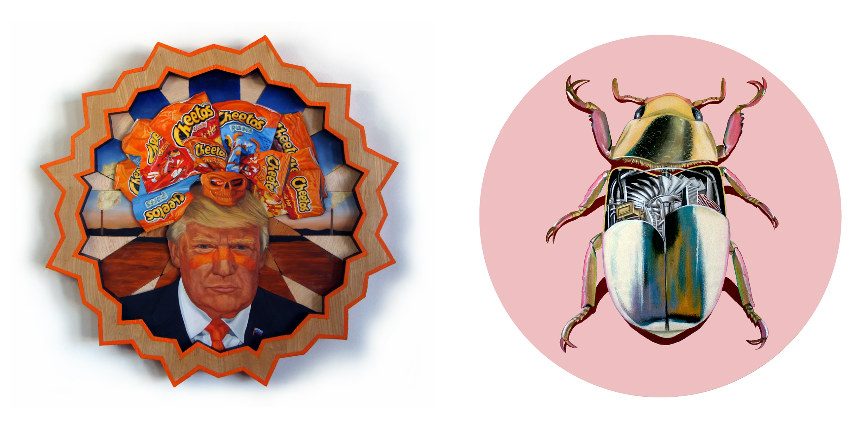 Participating Artists
A full list of participating artists includes Peter Adamyan, Bagger43, Jonathan Bergeron, Robert Bowen, Brandon Boyd, Stephanie Brown, Bumblebee, Adam Caldwell, Sandi Calistro, John Casey, Peter Chan, Damian Chavez, Nomi Chi, Dan Christofferson, Charles Clary, Cannon Dill, Dulk, Jason Edmiston, Jayde Fish, Jeremy Fish, Greg Gandy, Sergio Garcia, Frank Gonzales, Greg Gossel, Serge Gay Jr., Happy D, Evan B Harris, Brandon Holt, Christine Hostetler, Zoe Keller, Caia Koopman, Alex Louisa, Cathy Lu, Ryan Malley, Jen Mann, Jeremy Mann, Caitlin McCormack, Meggs, Jose Mertz, Nadezda, Joanne Nam, Reuben Negron, Nicomi Nix Turner, Chelsea O'Byrne, Meryl Pataky, Daryll Peirce, Relm, Matt Ritchie, Jessica So Ren Tang, Amy Sol, Kevin Earl Taylor, Henrik Uldalen, Roos Vandervliet, Wiley Wallace, Helice Wen, Alex Yanes, Lauren YS and Kate Zambrano.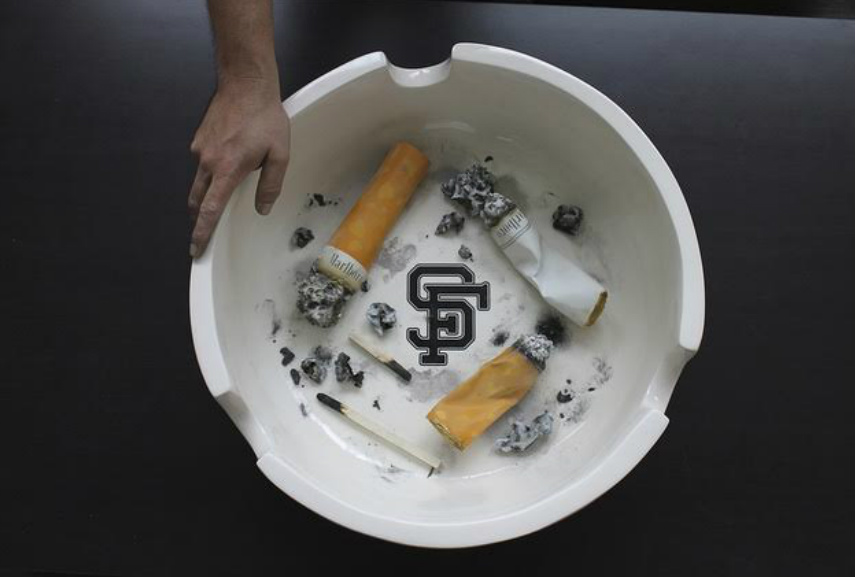 Fifty Different Approaches to Round Art at SPOKE SF
This unique exhibition will explore fifty different approaches to the concept of Tondo, proving that artists never lose interest in truly inspiring ideas and shapes, such as the endlessness of a circle. The works will be on view from Saturday, May 6th until Saturday, May 27th at Spoke art gallery in San Francisco. The opening will be held on Saturday, May 6th with a night reception from 6 pm until 9 pm. Do not miss this special event which brings influential contemporary artists together with a simple idea!
Featured image: Jeremy Fish - Beaver Turtle 1. All images courtesy of SPOKE SF.