It is not uncommon for artists to sought out their inspiration in the garden. Looking closely throughout our entire history, wonderful and delicate artifacts have depicted leaves, flowers, woodlands, and meadows. The 19th century has brought specific interest in botanical gardens amid the colonial expansion.
Now, aside from numerous socio-political implications of public ones, the private collections of plants have attracted artists, and surely the best known is the one formed and curated by the father of Impressionism, Claude Monet.
It is no surprise that his magical Giverny garden has fascinated other artists, among them another seminal figure, Roy Lichtenstein, the leading proponent of Pop Art. His interpretation of Monet's botanical heaven titled Roy Lichtenstein: Monet's Garden Goes Pop! is currently installed at the Marie Selby Botanical Gardens located in Florida.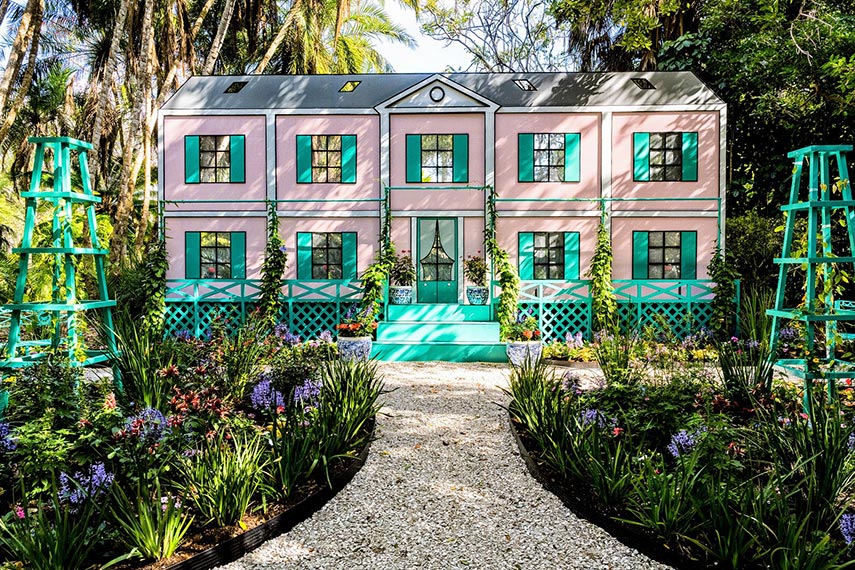 The Gardeners' Dialog
Numerous books and films have been made honoring Monet's botanical efforts, but this is the first time it has been translated to a unique visual vocabulary of Roy Lichtenstein who was very well aware of the power of image-making. These works exemplify the artist's Pop Art sensibility, but also the shift which occurred later in his career leading him to explore color, light, and materials more subtly.
The president and CEO of Selby Gardens, Jennifer Rominiecki, said:
It will be like stepping into Lichtenstein's world – if he had created a world based on Monet. Our horticultural team is taking the principles that Lichtenstein applied to his artwork and applying those to our interpretation of Monet's garden at Giverny. This innovative, immersive interpretation has never been done before. We're basically saying that if Lichtenstein had created Monet's garden, this might be what he would have dreamed up. By giving our gardens the Monet treatment with an innovative and playful Pop Art twist, our guests will be able to explore Lichtenstein's interpretation of Monet in a variety of ways.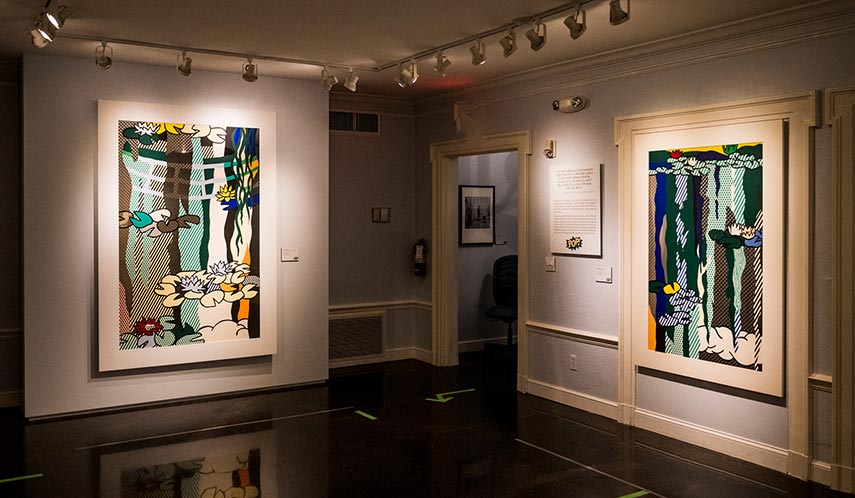 Monet's Garden Goes Pop!
The exhibition features the legendary Pop artist's take on Claude Monet's paintings of his garden and surroundings at Giverny. For this occasion, the Downtown Sarasota campus's 15 acres were practically transformed to host Lichtenstein's large-scale, rarely seen artworks.
For instance, the iconic Japanese Bridge, captured by Monet on numerous paintings, spans Selby Gardens' koi and looks as if Lichtenstein painted it. Two- and three-dimensional elements are combined to establish the reenactment of Monet's home and his water lilies and underline the intersections between Impressionism and Pop Art that envelopes further as the visitors move towards the Museum of Botany & the Arts.
Lichtenstein's Water Lilies with Reflections series, a limited edition of large-screen prints on metal created in the latter years of his career, as well as the artist's earlier works from the Haystack series and archival photographs of Lichtenstein at work and at home, are also displayed at the museum.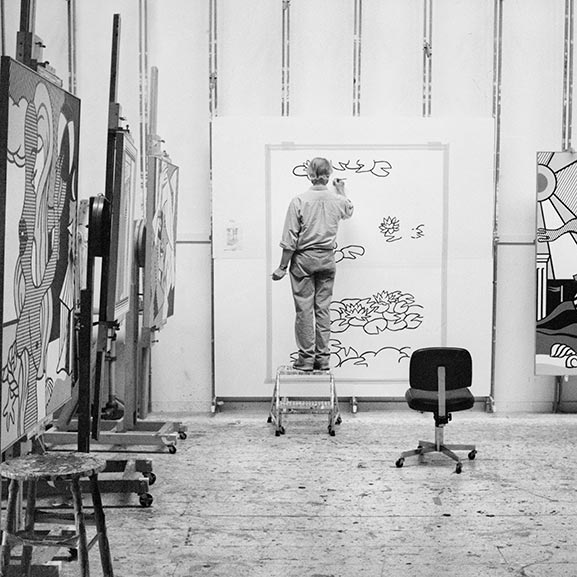 Roy Lichtenstein at the Selby Botanical Gardens
The current exhibition is jointly organized by Selby Gardens curator, Dr. Carol Ockman, and Robert Sterling Clark, Professor of Art History Emerita at Williams College; the same acts as the last edition of Selby Gardens' immersive Jean & Alfred Goldstein Exhibition Series that is focused on the connection between nature and renowned artists.
Roy Lichtenstein: Monet's Garden Goes Pop! will be on display at Marie Selby Botanical Gardens in Sarasota, Florida until 27 June 2021.
Roy Lichtenstein: Monet's Garden Goes Pop!
Featured images: Roy Lichtenstein - Water Gardens at Giverny. Location: Bayfront; Grande Allée with Wisteria. Location: Butterfly Garden; Haystacks. Location: Great Lawn. Photos Courtesy of Marie Selby Botanical Gardens. Photos Credit Cliff Roles Photography.