Following the tradition of the last year's successful edition of Rule of three, Colab Gallery opened another one this year on November 21st. Concept stayed the same as the gallery decided to gather some of the best street and contemporary artists from around the globe, to be precise, from Russia, England and Italy. These artists form the collection of the finest, and their work will be on display at Colab Gallery for next five months. If you want a sneak peak at last year's edition, click here.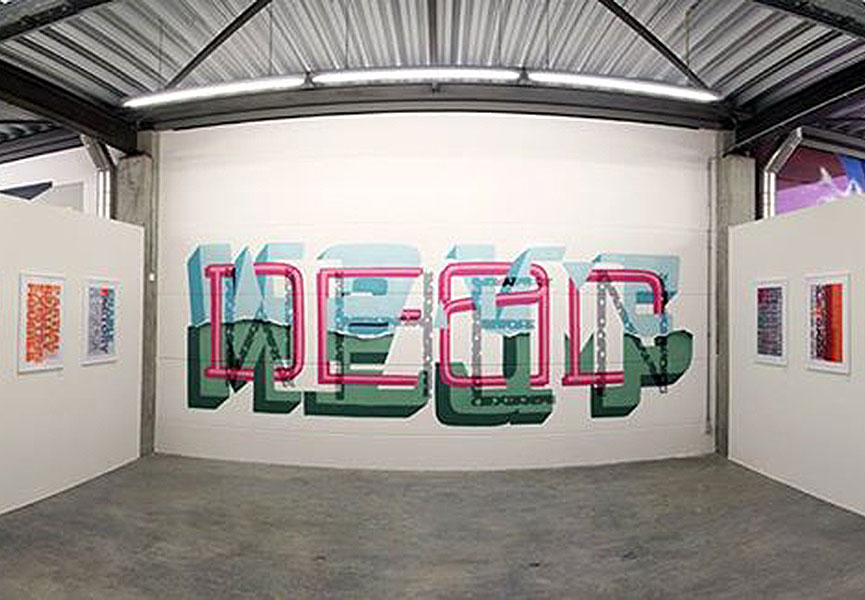 Exhibiting Artists
Following the likes of last year's artists set-up that included names like STF Moscato, Swiz, Chifumi & Julien Croyal from France, David Monllor, Serge Lowrider, Luke Upper & Raphael Borer, WON ABC and Alexander Becherer aka Biserama, this year's edition also features big names in the urban art. Likes of SHOK-1, Eelus and Pref from England, Scheme, Morik, Raskalov & Makhorov from Russia and Peeta, Alex Fakso and Raptuz from Italy are occupying the Colab Gallery this year, with lots to show for themselves. Pref already got his hands messy as he exhibited his work Wake Me Up When I Am Dead. Eccentric Russian duo Raskalov & Makhorov also displayed their breath-taking work titled On The Edge. As the show progresses there is lot to see in the upcoming days.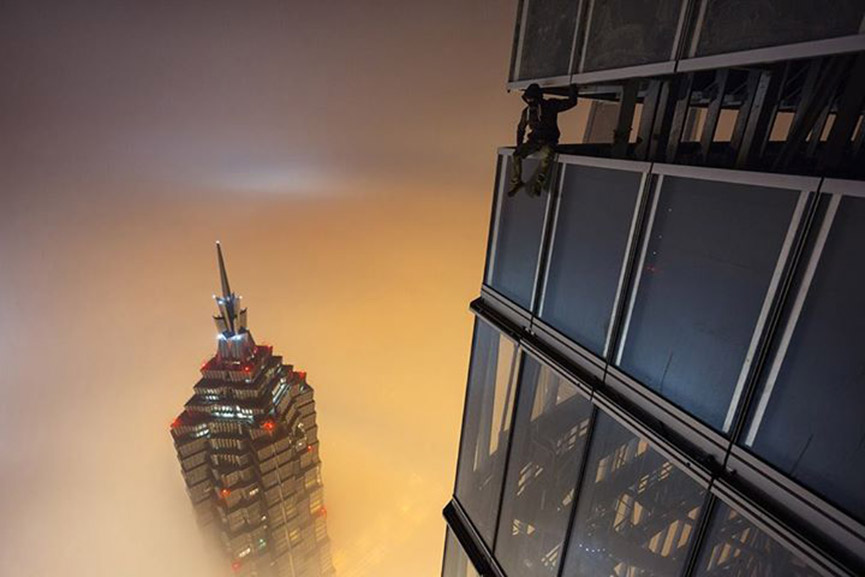 Prestige of The Rule of Three
In the age of technology, access to any kind of content is instant. Putting aside how much good this fact can produce, there is a very negative aspect to it. Basically, on the internet, everybody can and will be included in art world, even the not-so-good ones. Colab Gallery and Rule of Three aims to be a form of a filter to such practice, as they promote their selection of ones that deserve to be in the spotlight.

About the Colab Gallery
The Colab Gallery is located in Weil am Rhein, on the border to Switzerland and France. Since 2006, it has become one of the biggest international exhibition spaces for urban art. It was formed by Edwin Faeh (CEO, Carhartt Europe), for years a collector of urban art himself, and the artist Sigi von Koeding, also known as Dare, to show art which has its roots in urban space. This unique collaboration of these two personalities made it possible for more than 60 exceptional artists who have influenced or still influence the complexity of this urban discipline to meet in Weil am Rhein. The eclectic overture and reputation of the gallery extends beyond country borders and invites everybody to get to know this unique genre.
If you want to explore and witness new and upcoming shows and Art Fairs, sign up for My Widewalls today and stay tuned!