Scholars concur that this hybrid of art and political activism originated in America in the mid-1970s. Activist art has been characterized by its innovative uses of public space to address socially important topics, arousing communities to action. In Russia, the term has been in use since the early 2010s, when it became evident that a circle of artists had emerged that interacted with the world in a totally new way.
The role of action artists has changed over time. Today, they are both catalysts for change to social processes and often the voices of public opinion. Artists have become the spokespersons for public sentiment; participants in mass protests and solidarity actions with victims of repression; defenders of the rights of minority and socially excluded groups. As unconventional and unauthorized spaces, the streets have become the main arena for artistic statements in Russia.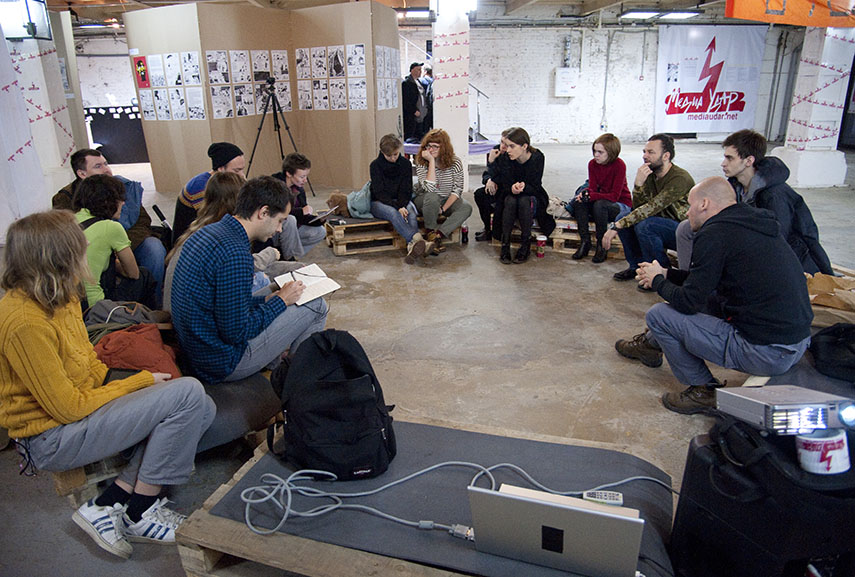 Artistic Acts Against the System
As the political regime has changed, many action artists have ceased to call themselves artists, preferring the term activists; calling on their colleagues to abandon traditional exhibition spaces and enter public ones. They declare that contemporary art, in the historical sense of the term, is no longer interesting. Some artists have even taken up social work, while others have shifted to the press and political activism.
Exceptional examples of public action — when an artist came out against the system — became known due to the widely publicized trials of artists such as Voina, Pussy Riot and Petr Pavlenskiy on trial for committing artistic acts against the system. In addition to these individual acts of artistic resistance, mass protests such as Monstration also occur, which is an annual public happening throughout Russia whose participants use, albeit apolitical slogans and banners. Despite the non-political nature of the slogans, the event has been subject to close scrutiny by the authorities since its inception.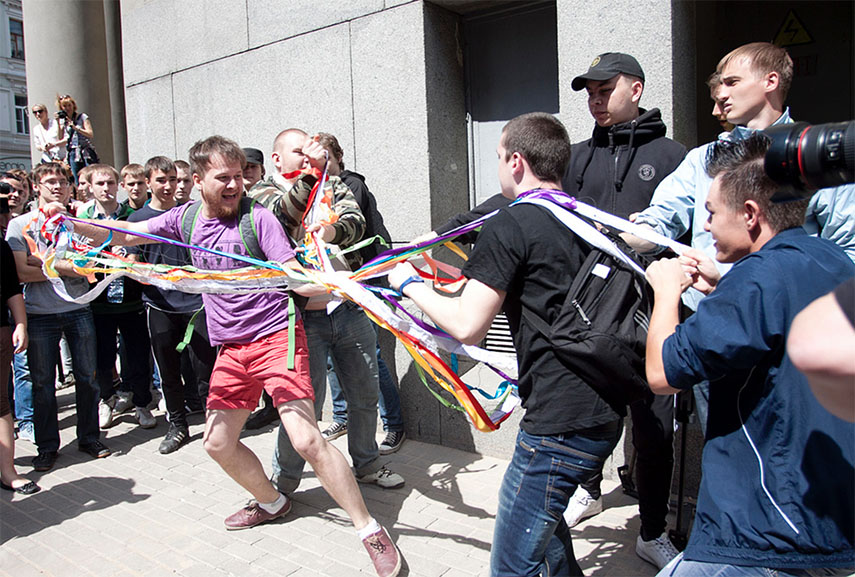 A Feministic Agenda
There is a strong feminist lobby group in the Russian civil rights movement, which utilizes feminist art to promote its agenda. Russian artists and activists such as the Schwemy group, Nadenka group, Urbanfeminism, Katrin Nenasheva, etc, promote a feministic agenda, e.g., fighting domestic violence, counteracting patriarchal institutions, supporting minorities and repressed groups. And this art does not usually appear in the gallery but rather surfaces on the streets in alternative formats such as social networks, graffiti, home videos, and private publishing.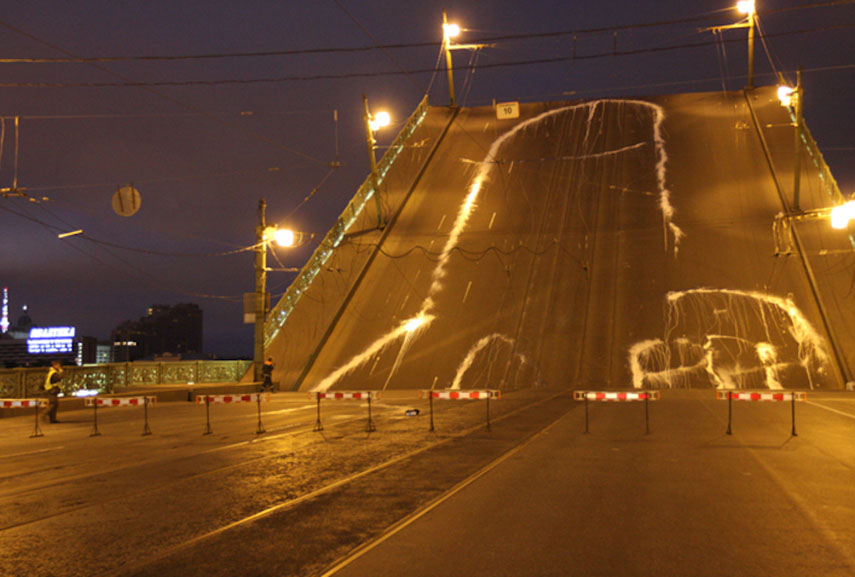 Urban Initiatives - A Part of the Protest Cultural Map
Alternatively, some artists proceed to work with traditional media, also attracting public attention in order to address social problems. For example, visual artists Victoria Lomasko and Alexey Iorsh work with social graphic art and make visual reportage of demonstrations, opposition meetings, occupy camps as well as trials on protest participants and their fellow artists. Similarly, the technologies of documental theatre are actively used to address social and political issues — such as Doc. Theatre, Leda Garina, Samara-Togliatti Feminist group. Self-organised Activist Art Projects — such initiatives organised by artists and activists as MediaImpact festival of activist art or Delai Sam/ (Russian for 'Do it yourself') platform of urban initiatives are important points of protest cultural map.
The cycle of articles, "Chronicles of the Russian Activist Art," by Moscow-based researcher and curator Tatiana Volkova explores Russian contemporary artists and cultural practitioners' long-term involvement in various protest processes.
For Widewalls art magazine, Volkova will introduce us to the different aspects and intricacies of current protest culture in Russia.
Featured image: Monstration. Novosibirsk. May 1, 2016 Organized by Artem Loskutov Photo by Victor Dmitriev.