The current Centre Pompidou exhibition will be offering its audiences a chance to explore a fascinating chapter in the history of the Russian avant-garde - the period of the People's art school which was founded by Marc Chagall in his native city of Vitebsk (today in Belarus) and was operational between the years of 1918 and 1922.
Interestingly, 2018 actually marks the one-hundredth anniversary of Chagall's appointment as the Fine Arts Commissioner for the Vitebsk region. This position enabled him to carry out his dream project - establishing an art school available to everyone.
This institution was a genuine milestone in Russian modern art. Among other big names, El Lissitzky and Kazimir Malevich, leading representatives of the Soviet avant-garde, were two of the artists Chagall invited to teach at his school. As a result of their collaborative efforts, a period of feverish artistic activity came about, and the school that instigated all of that was viewed as a revolutionary center of creativity.
The show retraces these fascinating post-revolutionary years, looking back at a time when the history of art was shaped in Vitebsk, a small town nowhere near Russia's main cities and museums.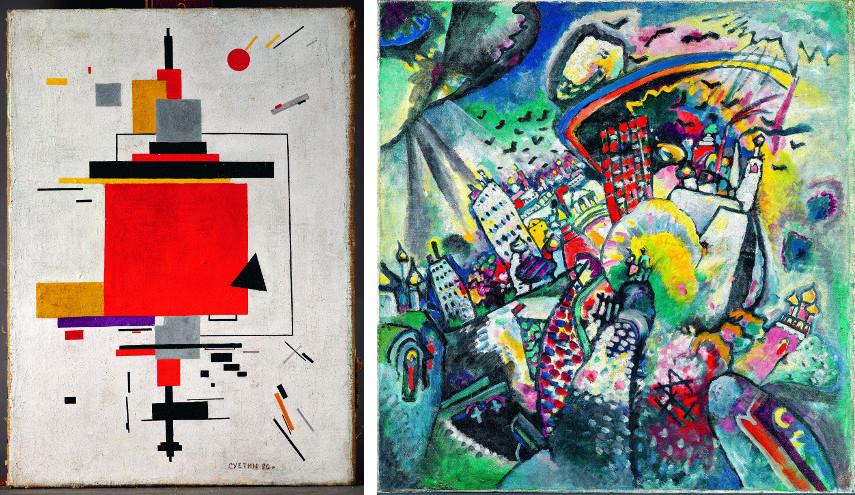 A Historic Moment in Russian Avant-garde Art History
Living in Petrograd at the time, Marc Chagall was a first-hand eyewitness of the Bolshevik revolution, a bloody series of event that turned Russia upside down in 1917. The subsequent passing of a law that did away with all national and religious discrimination gave Chagall, who was a Jewish artist, the status of full Russian citizenship for the first time in his life.
Spurred by these recent experiences, the artist entered an ecstatic period of creativity, producing a series of monumental masterpieces that marked the earliest successes of his artistic career. Everything he created exudes his euphoria at the time and, as months went by, Chagall felt compelled to help young residents of Vitebsk lacking an artistic education. He was also motivated by the idea of supporting other Jewish painters from humble backgrounds.
Chagall conceived the idea of creating a revolutionary art school in the small town of Vitebsk, with classes that were open to everyone, free of charge and with no age restriction.
Since this project, which also included the creation of an associated museum, was the perfect embodiment of Bolshevik values, Marc quickly got the green light from the government to go forward with establishing the school. It was approved in August 1918 by Anatoly Lunacharsky, head of the People's Commissariat for Education. A month later, Chagall was appointed as the region's Fine Arts Commissioner.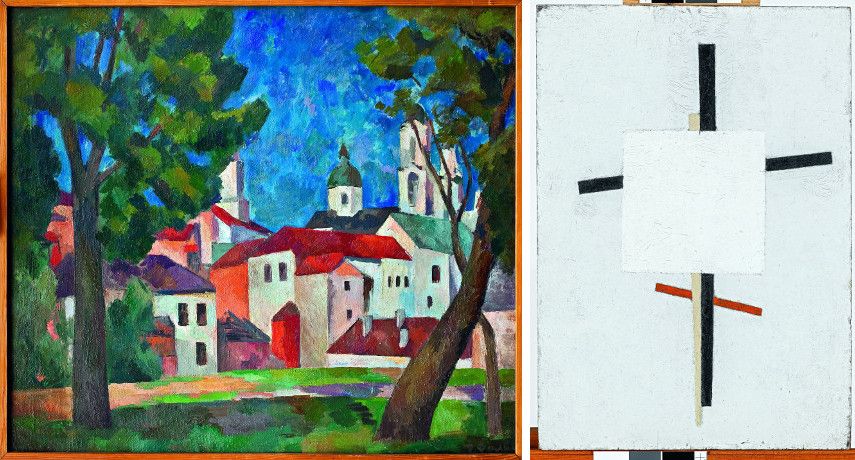 The Artistic Revolution in the Heart of Vitebsk, Russia
In his autobiography, titled simply as My Life, Marc Chagall wrote the following about the banners and the posters announcing his school's opening:
All over the city, my multicolored beasts swayed in the air, swollen with revolution. The workers moved forward, singing the International. Seeing their smiles, I was sure they understood me. The Communist leaders, however, didn't seem so happy. Why was the cow green? Why was the horse flying in the sky? Why? What did this have to do with Marx and Lenin?
After these celebrations, the school was officially inaugurated on the 28th of January 1919. Chagall, though admired by his students, had to struggle somewhat to get his establishment up and running. Some teachers began to leave before the school was even up and running properly, like Ivan Puni. Others arrived in their place, however, like Vera Ermolaeva, the future director, and more importantly, El Lissitzky who took charge of the printing, graphic design and architecture workshops. El Lissitzky was also the one who pushed his friend Chagall to bring in the leader of Russian abstract art and the founder of Suprematism, Kazimir Malevich, and offer him a position in Vitebsk, a city which was by then already known as a center of the artist world and a home of progressive Russian art.
It did not take long for this extraordinary, charismatic team of artists to start galvanizing the young students of the new school. These artists, helmed by the concepts of their three central figures, formed a group of teachers who sympathized with the avant-garde ideas of modern movements - they called themselves "Unovis", which meant "Champions of New Art".
Unovis designed posters, magazines, streamers, signs and ration cards, and Suprematism infiltrated every sphere of these artworks' visuals. Their pieces decorated trams, facades and speakers' rostrums, invading walls and streets across all major Russian cities.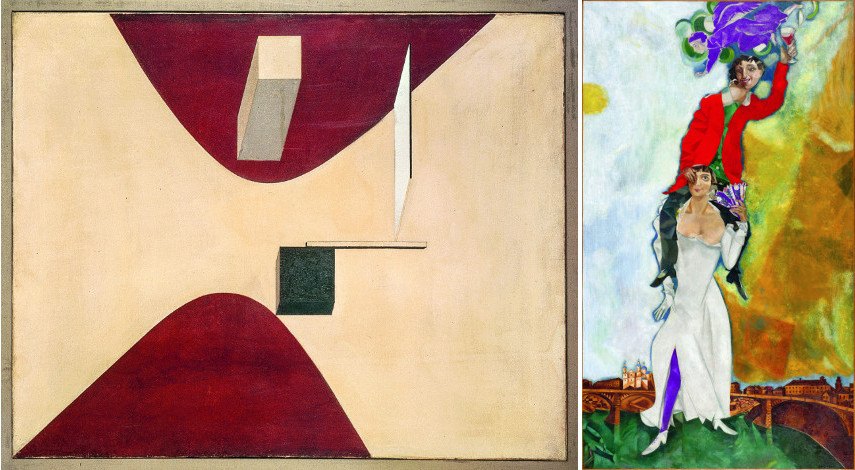 Later Chapters of Vitebsk Art School in Russia and the Fate of Its Key Artists
The Suprematist abstraction was the definitive paradigm of the Vitebsk school. Lissitzky, who was a trained architect, played a crucial role in clearly defining school's ideals. With his extraordinary Proun series, he was the first to extend architectural volume to the pictorial plane of Suprematists. He used to say how he consider the series as "a station where one changes from painting to architecture."
Meanwhile, during his years spent teaching in Vitebsk, Malevich actually began to abandon painting, an exception being his magisterial Suprematism of the Spirit. Instead, Kazimir decided to focus his attention towards theoretical writings and education. A methodical and stimulating educator, he attracted more students than any other teacher in Vitebsk.
Finally, Chagall found himself increasingly isolated as his two colleagues were flourishing in teacher roles. His dream was to develop a revolutionary art school, but this idea came to a crashing end in the spring of 1920. With his classes slowly emptying of students, Chagall decided to leave Vitebsk and went to live in Moscow. Deeply perturbed by his departure, Chagall held a grudge against Malevich for the rest of his days, believing that the abstract painter had somehow plotted against him.
After Chagall's departure, Malevich and the Unovis collective worked on what they called "building a new world." They staged collective exhibitions in Vitebsk and major Russian cities, and their committees were set up all over the country.
With the end of the civil war in 1921 and 1922, however, the political climate yet again took a radical turn. The Soviet authorities decided to exact order in the ideological and social sphere, which included eliminating artistic movements that did not directly serve the interests of the Bolshevik party. In May 1922, the first batch of students graduating from the Vitebsk school of free art was, unfortunately, also the last generation of graduates.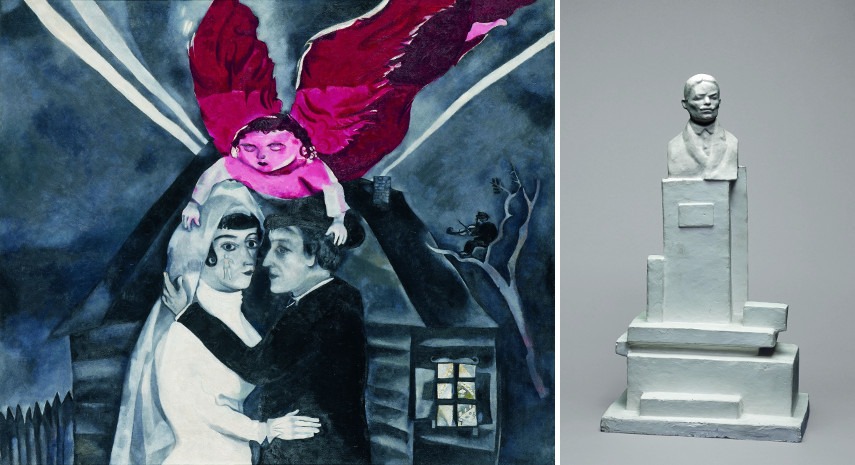 The Vitebsk Artists of the Russian Avant-Garde Between 1918 and 1922
During the time the school was slowly closing its doors to the public, Malevich set his sails for Petrograd, taking several of his students with him. Now finding himself in a new environment, Kazimir continued to develop his ideas on volumetric Suprematism, building models of utopian architecture he called Architectones, as well as designing porcelain tableware.
Yet, despite such an unimpressive conclusion to its tale, the experimental institution fueled by a noble idea of people's art was, at least for four years, a home to some of the most revolutionary minds of Russian art, like Marc Chagall, David Chterenberg, Mstislav Doboujinski, Vera Ermolaeva, Robert Falk, Guerman Fedorov, Natalia Gontcharova, David Iakerson, Lev Ioudine, Anna Kagan, Vassily Kandinsky, Lazar Khidekel, Gustav Klucis, Katarzyna Kobro, Nina Kogan, Ivan Koudriachov, Mikhaïl Kounine, Mikhaïl Larionov, El Lissitzky, Evgenia Magaril, Kazimir Malevich, Iouri Pen, Ivan Pouni, Efim Roïak, Aleksandr Romm, Olga Rozanova, Sergueï Senkine, Nikolaï Souiétine, Włladysłav Strzemiski, Ilia Tchachnik, Janis Tilbergs, Boris Tsetline and Mikhaïl Weksler.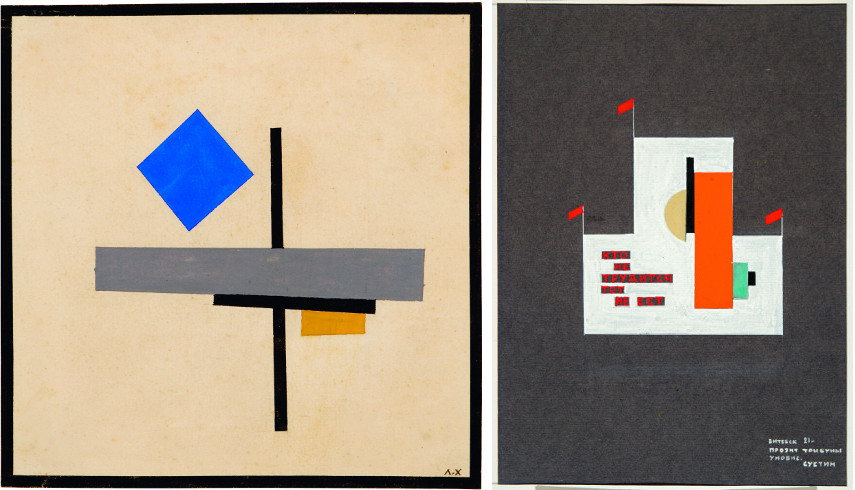 Analyzing the Upcoming Museum Showcase of Russian Modern Artworks From Vitebsk
Through a total of 250 works and documents loaned by the Tretyakov Gallery in Moscow, the State Russian Museum in St Petersburg, museums in Vitebsk and Minsk, and major American and European collections, the exhibition will ultimately illustrate the value of three Russian artists – Marc Chagall, El Lissitzky and Kazimir Malevich. Their legacies will also be demonstrated by the works created by students and other teachers of the Vitebsk artist school.
In order to get the absolute most out of this show dedicated to one of the most pivotal chapters of Russian art, the show's organizers decided to break the presentation of pieces into seven sections. Oorganized chronologically, these sections are Post-Revolutionary Fervour in Vitebsk, The People's Art School, Leftist Art According to Chagall, New Systems in art, by Lissitzky and Malevich, The Utopia Collective, An Art Collection as Model and After Vitebsk.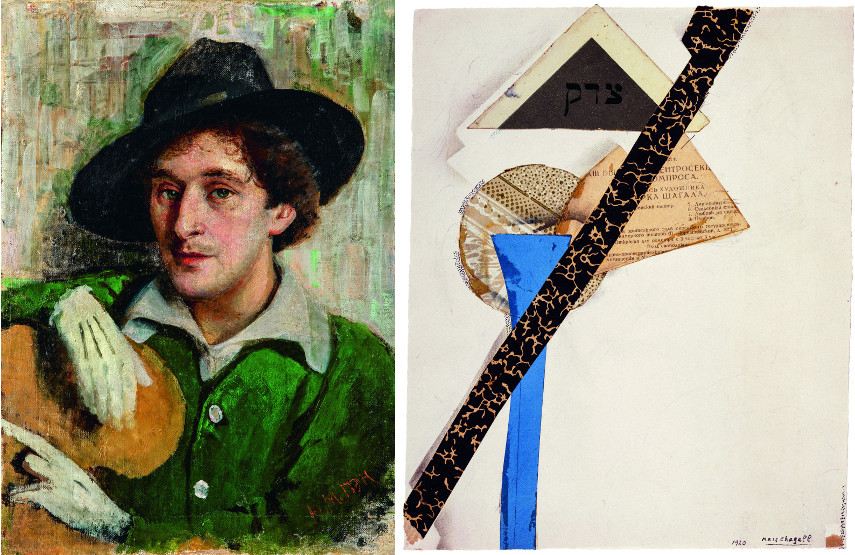 Marc Chagall and Other Masters of the Russian Avant-Garde at the Centre Pompidou in Paris
Over the years, Marc Chagall's people's art school gradually became a revolutionary laboratory for rethinking the world, so it's fair to say his ambitious dream was ultimately turned into reality - although it did not turn out exactly like Marc planned in the beginning.
Furthermore, modernistic currents emerging from the Vitebsk school proved to be a valuable landmark in modern art that, in one way or another, became a launching pad for all subsequent milestones of the Russian avant-garde.
The show celebrating the bold artworks made by the teachers and students of the Vitebsk art school shall take place until the 16th of July 2018 at the Centre Pompidou in Paris, France.
Chagall, El Lissitzky, Malevitch: The Russian Avant-garde in Vitebsk (1918-1922) at Centre Pompidou
 Editors' Tip: Chagall, El Lissitzky, Malevitch: The Russian Avant-garde in Vitebsk (1918-1922)
The exhibition devoted by the Centre Pompidou to the Russian avant-garde between 1918 and 1922 focuses on the work of three of its iconic figures: Marc Chagall, El Lissitzky and Kasimir Malevich. It also presents works by teachers and students of the Vitebsk artist school founded in 1918 by Chagall: Vera Ermolayeva, Nicolai Suetin, Ilya Chachnik, Lazar Khidekel and David Yakerson. Through 250 works and documents never seen together before, this event scheduled to last until July 2018 sheds light for the first time on the post-revolutionary years during which the history of art was written in Vitebsk, nowhere near Russia's big center cities which were too often the home of big name artists.
Featured images: Marc Chagall - Over the Village, 1918, Tretyakov Gallery, Moscow, © Adagp, Paris 2018; El Lissitzky - Proun 1 D, 1919, © Kunstmuseum Basel, Schenking aus der Sammlung Oskar und Annie Müller-Widmann 1965. All images courtesy of the Centre Pompidou.