The Modern Russian art history is quite a versatile one - from artists such as Natalia Goncharova and Mikhail Larionov to movements like Futurism, Constructivism, Abstraction, Expressionism, and Socialist Realism. Much of the artworks created throughout was inspired or sometimes even directly related to the socio-political situation in the country, which was more than often turbulent and unstable.
Such fruitful ground for artistic creation naturally grew many urban artists working in Russia as well, and the rebellious, question-posing character of the urban art movement seems to have fit perfectly in the concept behind many great artworks and ideas. This inspired Russian artist, activist, curator and researcher Igor Ponosov to introduce the scene to a new audience by releasing the first-ever book about the subject in the English language. By drawing parallels between history and the present, past ideas and current visions, Ponosov analyzes the potential of street art in the Federation by sharing examples of relevant and significant phenomena and processes.
We talk to the artist about the creation of this publication called Russian Urban Art: History and Conflicts, as well as his thoughts on the movement in his homeland at the moment.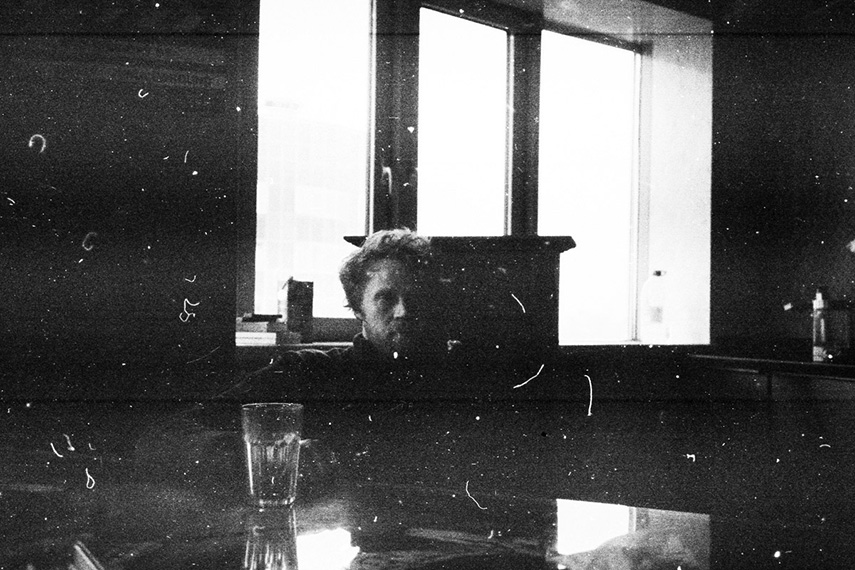 Russian Urban Art: History and Conflict
Widewalls: How did you think of doing a book like this? Where did the idea come from?
Igor Ponosov: I [have been] a researcher of Russian Urban art since 2005, when street art was kind of new movement of Russian graffiti subculture. I was [the] first person who tried to describe [the] local phenomenon in my works called d Objects books. Until now, I did many curatorial projects, such as exhibitions, residencies and festivals. Each time, I tried to do it with a critical view on Urban Art. I'm also a street artist – being practical helps me speak about the specifics from the inside of this community.
In 2016, I published my biggest book about the Worldwide Urban Art phenomenon, called 'Iskusstvo i gorod' ('Искусство и город', Art and the city). It is the first paper publication in the Russian language about the topic. [In it,] I tried to analyze Urban Art as a protest movement and social-engaged public art. One part of the book was about Russia, I translated it in 2017, added more impressive examples and published a new book a few months ago. So, my new book 'Russian Urban Art: History and Conflicts' is based on my last book, but actually it is a brand new one.
Widewalls: Why was it important to create historical content for the urban art produced in Russia today?
IP: Urban Art in Russia is extremely popular now, but at the same time we have not so many interesting, independent, illegal works in the streets. A lot of artists who have worked in the streets before are very institutionalized now. Some galleries have contracts with street artists and we have a kind of a fresh institutional system around us: Street Art Biennale, Street Art Museum, Street Art Institute, Street Art Auction; before we had Forum and Award. This kind of system was organized in 2014 only, immediately after our big protest movement. At the same time in Moscow and St. Petersburg, some political murals have risen, huge programs have started to improve the city, and this meant giving a more comfortable and 'safe' public space for people in order to suppress protest activity, I guess.
For me, the protest movement, which started in 2011 [and lasted] until 2014, was a breath of fresh air for Urban Art. I saw many interesting works in the streets, now it's mostly about murals and exhibitions without any message. I think history repeats now – the avant-garde after the October revolution in 1917 had big potential in the streets but was hardly suppressed fast. After 100 years, it's another tactic, but the strategy is the same, I guess.
Widewalls: What was the most exciting part of your discovery and process of creating this book?
IP: There is no most exciting part for me because I love the full story from the Soviet avant-garde to Public performance in the 90s, Graffiti and contemporary Street art. If [we are] speaking about the process, I really like taking pictures, each time it's a kind of an adventure for me, sometimes it's quite hard to find some archives, but in the end, it works.
Widewalls: What was the response you received for the book, at home and away?
IP: I had four book-launches outside of Russia: in Tartu (Estonia), Besancon and Paris (France) and Krakow (Poland). Each time, I got mostly positive responses. I had [great] discussions Tartu and Krakow because it was closer to Russian contexts, I guess. In Krakow, I had a long public interview with Polish artist and curator Artur Wabik. He was perfectly prepared for that and asked very good questions, which actually related to the Polish context very much. After that talk, I was very inspired.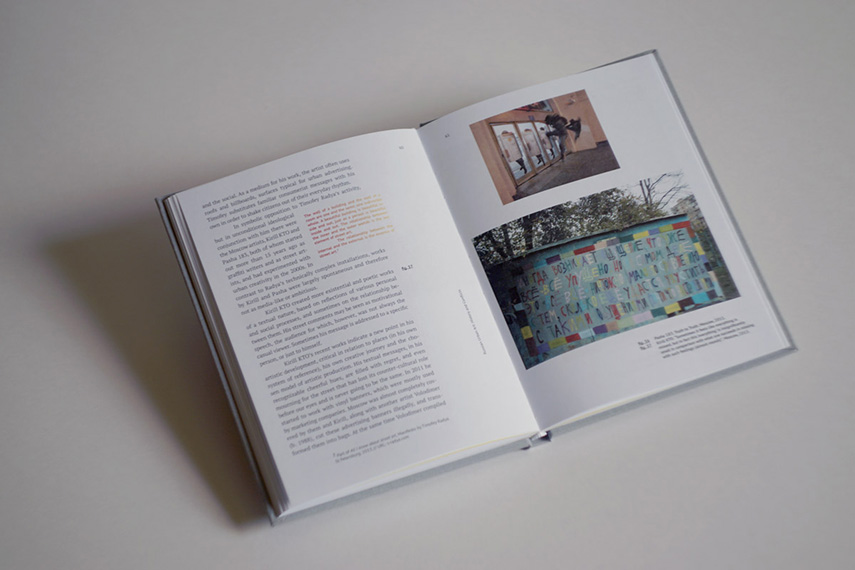 Igor Ponosov on Russian Street Art Today
Widewalls: How would you compare the Russian scene to the one in Western Europe and the US, for instance? What are the similarities? And the differences?
IP: In Russia, we are quite inspired by the West, of course. For example, graffiti came to the Soviet Union in the 1980s through breakdance festivals in the Baltic countries (Estonia, Lithuania and Latvia). Many dancers and artists traveled there from Moscow and St. Petersburg to find inspiration. Dancers also traveled to France, Germany, Netherlands and the U.S. I described this part in my book, the one closely related to the New York hip-hop and graffiti, but at the same time, I tried to analyze the situation before that, which had also inspired many Russian street artists. The avant-garde movement of the 1920s [and its] many futurist-artists who had very fresh ideas and whose styles were experimental; they tried to go to the streets and make art for the people. Quickly, [their art] was transformed into political propaganda in a Social realism form, but I think it was an interesting and impressive impulse. Art of that time was very social by nature because the political situation has been radically switched by the October revolution in 1917.
Another Interesting movement was in the 1990s, when USSR fell apart. It was a time of spirit of freedom, and graffiti [artists were] extremely active. The Political Public Performance (Moscow Actionism) grew. Some of the actions from that time were extremely radical. The movement was quite far from graffiti, but I'm sure some of the street artists have been inspired by [it].
Now more and more Urban artworks, mostly murals, look the same as everywhere else – very popular abstract and illustrative styles without any critical message. These styles are popular in Russia too; it is a kind of comparison to street artworks around the world I guess. But some interesting impulses and our text-based culture (rich literature and poetry background) have created good ground for the growth of more authentic styles in Russian Urban Art; for example, some of the artists [are] trying to reflect constructivism forms, some of them [are] using more performative or conceptual ways and many of them create text-based art: poetry, street philosophy or slogans.
Widewalls: Where would you like to see Russian street art in ten years?
IP: Now, many Russian street artists are thinking about the art market or the opportunity to export [their] works to the West. It means they need to use kind of universal language, not Cyrillic (and not text-based), without critical meaning or with a critical meaning that is a good one for the Western neo-liberal politicians – something which characterizes Russia as a 'wild' country without any freedoms. In the current situation, [an] artist needs to be marginal and stay in Russia or produce a kind of universal work that everyone likes; it is kind of a globalization thing, I guess.
Anyway, Street Art as an independent, illegal and experimental practice died many years ago. In 2008 I curated the show which I called 'Russian Street Art is dead', about the same 'Period' described by British curator Rafael Schacter, who published a new book ('Street to Studio') about it now.
Widewalls: What's next for Igor Ponosov?
IP: I [am] working on a permanent exhibition at the Street Art Museum in St Petersburg now. It will be more like my book, with accents on the social and political aspects of Urban Art. We are collecting all archive objects now, [and it is a lot of] work. We also want to open the first Russian public library focused on Urban Art next year. This kind of work is a more institutional one, which I criticized before in my books, but I want to make the show in my own way, not decorative, an exhibition based on strong research.
You can get your copy of the book here.
All images courtesy Igor Ponosov.