Hendrik Beikirch, whom you may know better as ECB, is one of those talented artists whose name has been appearing here at Widewalls more than a couple times. You might even recall the interview we conducted with him last year, in which he talked about his extraordinary devotion to portraiture. There is always something more to say when it comes to great art, and this time, Hendrik Beikirch has yet another solo exhibition, coming to Ruttkowski;68 art space in Cologne under the name of Waiting.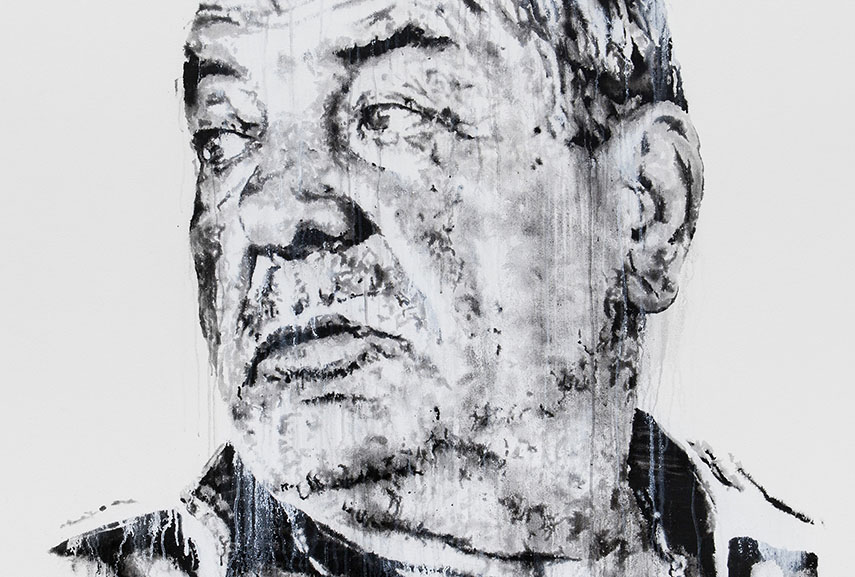 The Faces of Hendrik Beikirch
ECB aka Hendrik Beikirch has developed a rather unique artistic approach to portraiture by creating monochromatic, contrasted imagery of ordinary people. Although one could say that such an idea resembles the one of the great JR, the art of Hendrik Beikirch strikes in a different way, expressed through an original language that is both personal and universal. Whether they cover an entire façade of a building or a small canvas within gallery walls, these portraits endorse the raw power of a personality, introducing us to unfamiliar characters that we can identify with. Usually faithful to realism, ECB sometimes likes to distort his portraits by either stretching or compressing them. Rich in detail and of great impact, each of them has a story to tell, a story that goes well beyond their two-dimensional representation and straight into our hearts and minds.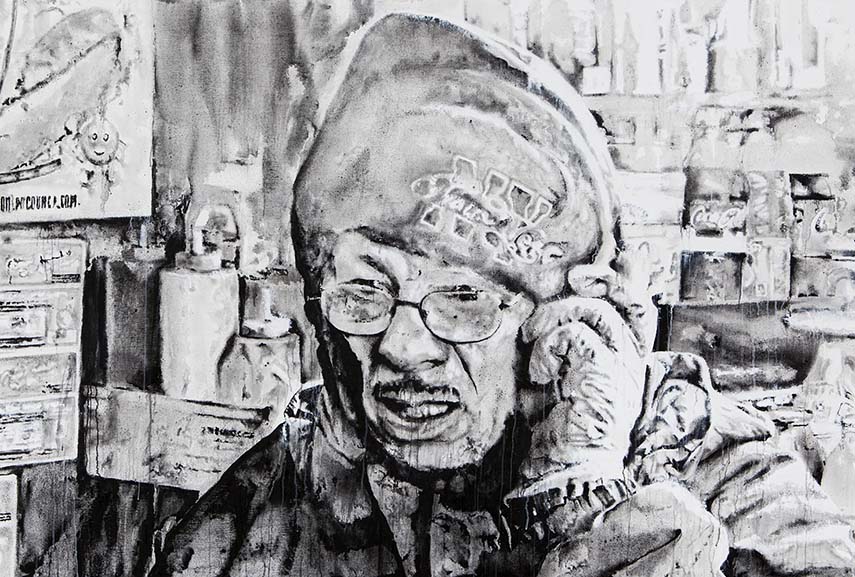 ECB: Capturing Emotions
While examining the existence of an individual within his/her society through a visual study of humanity, Hendrik Beikirch captures people's emotions, gestures and movements from brief encounters, glimpses and moments of conversations. For this quest, he has traveled around the world, portraying people's lives by depriving them of color but enriching them in soul and energy. ECB's most ambitious work to date has been a mural of an elderly fisherman painted in 2012 in Busan, South Korea's second largest city, becoming the largest piece painted in Asia. Since then, he has painted many large works, in India and the BeNeLux countries, all done without any external technological help, yet with stunning precision.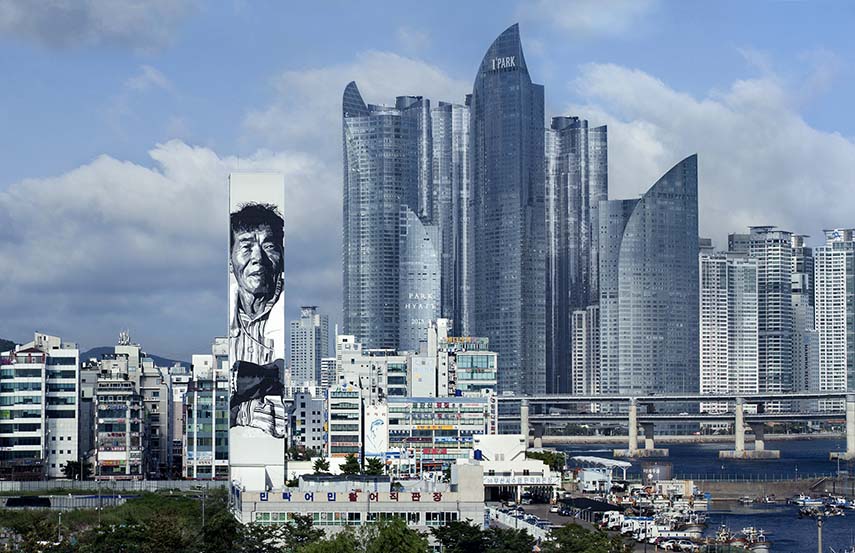 Waiting at Ruttkowski;68
Hendrik Beikirch was born in Kassel, Germany in 1974. He studied art at the University of Koblenz-Landau and has created his first painting with spray can in 1989. His works have been exhibited worldwide for more than 15 years, in numerous group and solo exhibitions, art fairs and galleries around the world. He now lives and works in Koblenz. Waiting, the exhibition of works by Hendrik Beikirch aka ECB will be on view at Ruttkowski;68 in Cologne, Germany, from June 5th until July 19th, 2015. This will be the artist's third exhibition at the gallery and his first show of 2015.
If you want to know more on the upcoming exhibitions worldwide, sign up for My Widewalls! 
All images courtesy of Ruttkowski;68.