From the invention of spears made out of rocks to the first printing press and the computer, the advancement of new technology has been taking place since the beginning of human history. With electronic technology and machines being produced and improved all the time, this fast pace of innovation tends to become overwhelming. The latest exhibition at Urban Spree Galerie will tackle this issue. Titled Other Inbox, it will showcase the latest body of work by the Swiss artist Rylsee. This exciting exhibition will raise questions about the relationship between humans and technologies without really aiming to answer them.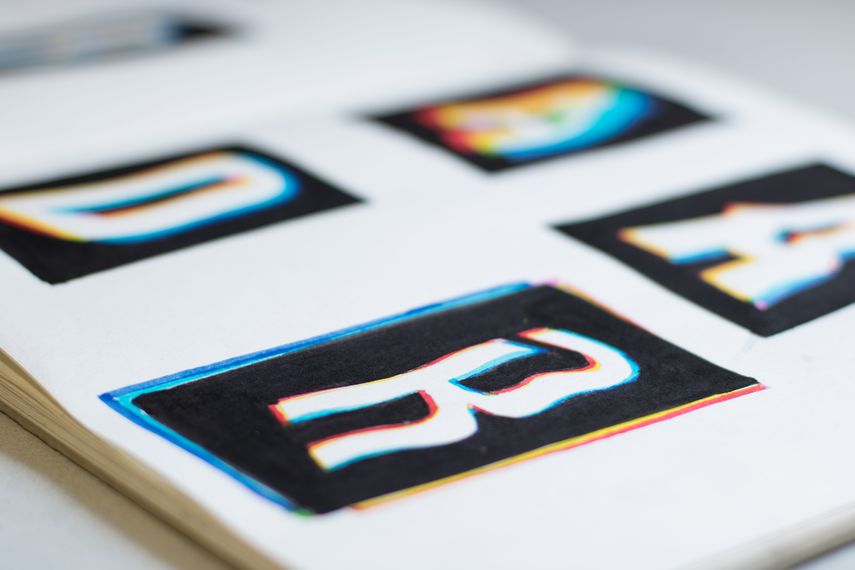 Humans and Technology
With developments in technology, the process of human communication has evolved over the years, with many path-breaking inventions and discoveries heralding revolutions or a lift from one level to another. Therefore, we live in an era where technology and communication are meant to be at its finest. Yet, humans tend to feel more and more confused by it. On one hand, punctuality is dead, fears of missing out seem to be a common worry while there's still no app allowing us to be in two places simultaneously. On the other, the humanity has never been as connected as today, with the entire world's knowledge being accessible in a few clicks. This complex and often ambivalent relationship between humans and technology is the subject of Rylsee's latest body of work.
The Practice of Rylsee
A visual artist originally from Geneva, Switzerland and currently living in Berlin, Rylsee has conquered new media channels with his catchy, satirical hand drawn typography, becoming a huge representative of the typography world on Instagram. He is simply obsessed with words and hand-drawn type composition. Covering a broad range of fields, his work has been exhibited internationally, from the Americas to Europe and Asia. Inspired by moments of everyday life, the city, and signage, he is interested in expressing mundane situations and places in a satirical way. For the past five years, he has been a resident artist at Urban Spree.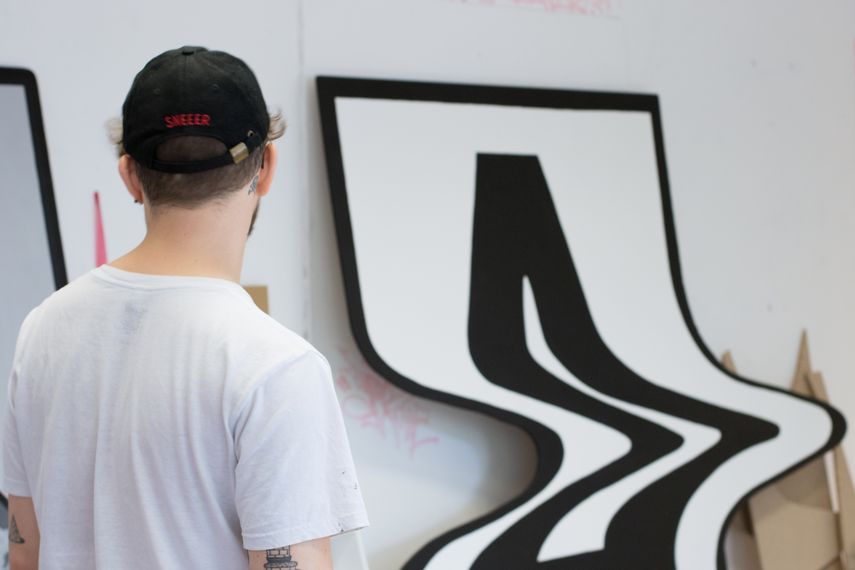 Rylsee Art Exhibition at Urban Spree Galerie
The exhibition Other Inbox is a reflection on our contemporary way of living. Rylsee will also release his first monograph titled How to Play with Letters, published by Moleskine Publishing. During the opening night, the artist will be signing and doodling copies for visitors. The exhibition Other Inbox will be on view at Urban Spree Galerie in Berlin from August 5th until September 3rd, 2017. The opening reception will be held on Friday, August 4th from 7 to 11 p.m.
Featured images: Rylsee Studio Session. All images courtesy of Urban Spree Galerie.