Just like last year and the year before, START art fair draws public attention to the emerging artists, bringing their works to the well known Saatchi Gallery in London. This year (2016), the fair addresses the convergence of multiple identities as a pressing matter in today's world. Its director Niru Ratnam openly criticizes the rightist tendencies in current global politics that seem to have a negative impact on that ideology, making the diversity issue all the more interesting as a framework. It is not a coincidence, then, that as many as 70 featured galleries originate in different parts of the world, creating a balanced microcosmos where "a gallery from Seoul [is] showing next to a gallery from London, Tbilisi, Tehran or Buenos Aires".[1] The concept, as it seems, should be taken as an example to translate into the real world.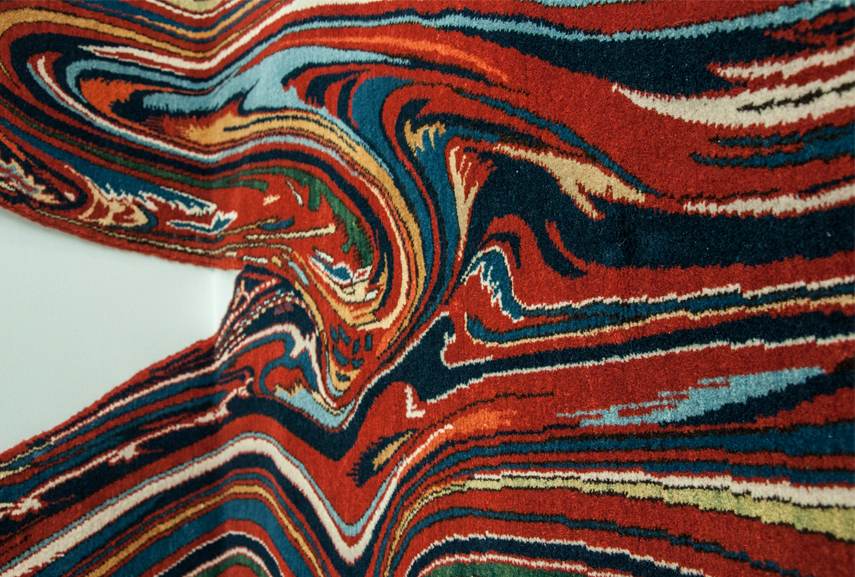 Identity: A Dangerous Word
Having said that, the question we might be asking is this: do we truly believe in such concept? And does a commercial art fair provide the adequate context for persuading us to do so? On the one hand, it might – if we really see a difference being made in a market-oriented environment, then we might as well believe that the world is becoming a better place; one that is inclusive, tolerant, color-blind and post-identitarian in general. But on the other hand, we may just disregard all that as we come to realize that some identities, those that are popularly assimilated with "otherness", simply turn out to be just as marketable or even more sought-after nowadays. Is the art market trying to gentrify the "exotic" identity – one that stands in opposition to a standard European or American identity?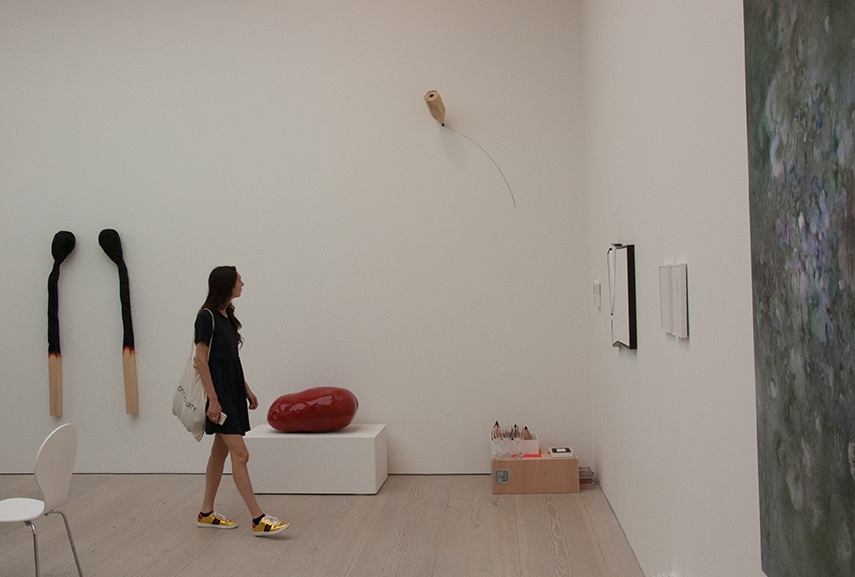 Capitalizing on Diversity ?
It is no secret that many cultural norms have been built on one's capacity to respond to an established profile - either by adjusting to it, or by being explicitly different from it. To see this principle on a very simple example, try to think of any typical high school movie plot line: the story usually revolves around two main characters – the popular student and the excluded one, who is symptomatically rejected for being different. In the end, the two either become friends, or the unpopular one turns out to be more interesting and ultimately more loved than the one everyone looked up to in the beginning. In a similar manner, the identity that is deliberately rendered as other than our own (but still comparable to it) becomes the one that's championed today.
What many of us tend to overlook is that we may be trying to "commensurate the incommensurable" (this has been pointed out in a roundtable discussion documented in Artforum's recent edition, in which the participants were talking about a similar issue).[2] What if the gallery from Seoul does not want to be positioned next to the one from London in this particular situation? What if a part of Korean identity is irreversibly changed in the process of leveling with the British? Kan Jun Young's painting You Were There I Miss Your Stupid Face speaks to the viewer in English language. Would we be able to appreciate it all the same, had the message been written in Korean?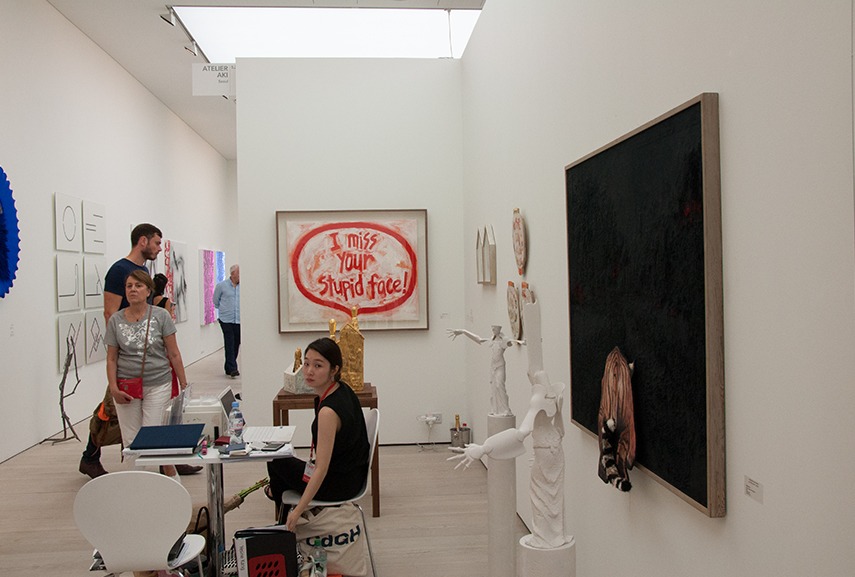 A Place To START - An Art Fair
Nevertheless, curing the schizophrenia of the post postmodern identity is not the task that should be undertaken by a single fair (even if it could be resolved in the present moment). START's agenda is simple and clear: a genuine endeavor to update the collectors, and the audience, on the novelties from various parts of the world. The fact that it had a capacity to evoke a critical response only enhances the viewers' expectations and, perhaps, takes the overall impression to another level. It may have not offered any answers, but it has made us ask some questions. Not all art fairs do.
Saatchi Gallery presented the fair with a multitude of similar, symmetrically arrayed lots. Thus, each exhibitor has had equal chances to get the visitors' attention, despite the fact that more than a half of them were located on the upper levels of the gallery (the drinks were not served on the ground level, which turned out to be a smart strategic decision). The white cubes are inscribed inside bigger white cubes, all ready to become the Mini-Mes of contemporary-art galleries. And when everything is set up in such democratic environment, it is, indeed, your identity that places you into the forefront. In this aspect, the role of identity is performative, rather than political.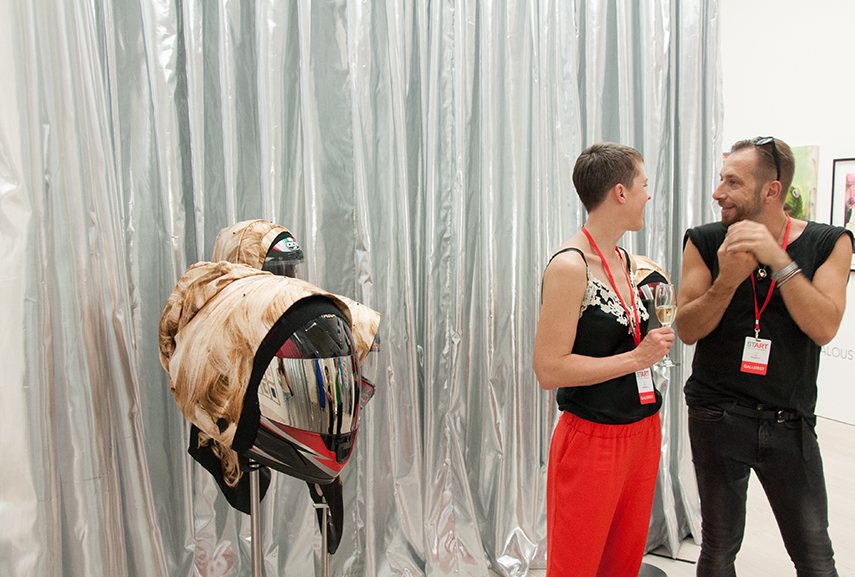 START Solo and Projects
As the visitors wander through the gallery and climb floors, the content seems to unravel slightly and loosen up on the third level at START Solo. In contrast to the first two levels, saturated with many different types of expressiveness, the last one accommodates institutions that choose to represent one single author only. Clearly, at this point, the onlookers' concentration has started to drop, and this rhythmic shift comes right in time. It is the zone in which one has just enough energy and patience to take a look at all the pieces attentively, relieved of that common fear of missing out on what's left (since we're already at the top of the gallery).
On the other hand, postponing the feeling of exhaustion was partly assisted by a few curated projects that were incorporated in the fair: two displays curated by Mahmoud Obaidi, a video installation by Sumakshi Singh, a presentation of Taiwanese art scene, and a display of paintings made by the Romanian Adrian Iurco. There is not much consistency among these works though, as if the decision to bring them all together was a bit arbitrary. Still, each of them comes as a needed intermezzo - and that is what they literally are, since they are physically displaced but still in the way, corresponding to the architecture of the building. We are first invited to take a look at Obaidi's exhibition, which comments on the recent reinforcement of xenophobia in a very direct manner, through a symbolic use of swords and video works that complement them. A much brighter and colorful constellation awaits on the first floor, where London's Mehta Bell Projects offers a unique perspective on Taiwanese artworks. Appropriately titled, Future Island combines the traditionally Asian with what we might expect from the oriental in the western environment (take a look at Hua Yeh's works to understand what this means). And then, on the second floor, in between START Solos, two small (and unfortunately quite claustrophobic) rooms host works by the emerging Sumakshi Singh from India, and the winner of last year's Ciclitira Prize, Adrian Iurco. Singh's immersive installation In The Garden has the upper hand over the proportions of the room and creates an audio-visual cocoon that envelops the visitor. Iurco's exhibition is right next to it, in a chamber of possibly the same dimensions, but even though the works are painted on small formats, the room simply does not provide enough space for us to see them properly. Luckily, this was somewhat compensated by the quality of the works alone.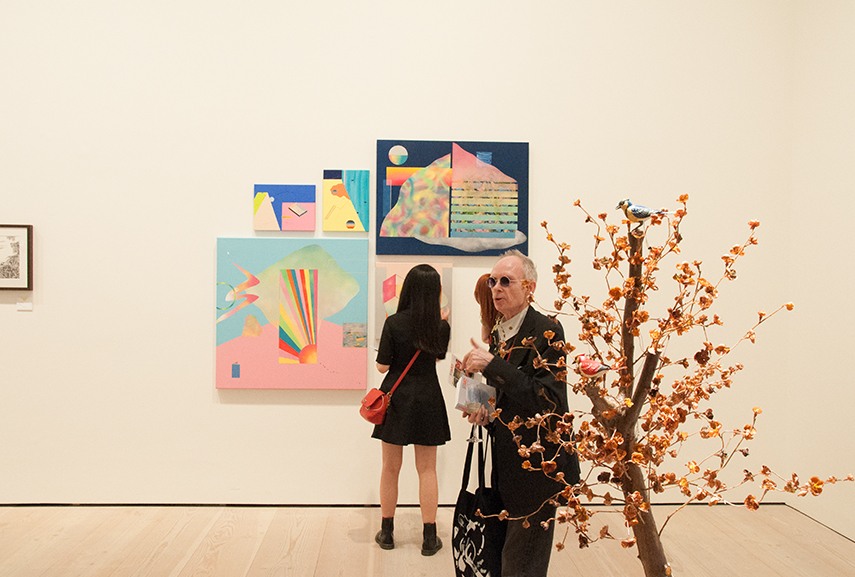 What If There Were No Cubes Inside The White Cube?
While it is always interesting to see art that is "collectible" and that which we cannot buy come together, it somehow didn't seem that this merging was natural. Actually, they didn't merge at all, since there was a clear physical void - the corridor - between these areas. This arrangement comes as a logical solution in spatial organization of an art fair, as it helps avoid confusions, but the artworks (and I mean all artworks) might have acquired better recognition had they been arranged in a more fluid, open-ended manner. So if merging is the point, the contrast between work of an authentic Japanese creative (such as Yukari Bunya) and that of a Lithuanian painter (such as Rosanda Sorakaite) may have cast an even brighter light on both sensibilities, had they been put right next to each other, without being divided by panels. But then again, this would imply reconsidering the ways art fairs operate in general. Would that be worth considering? Let's see - there are some more fairs coming up this fall.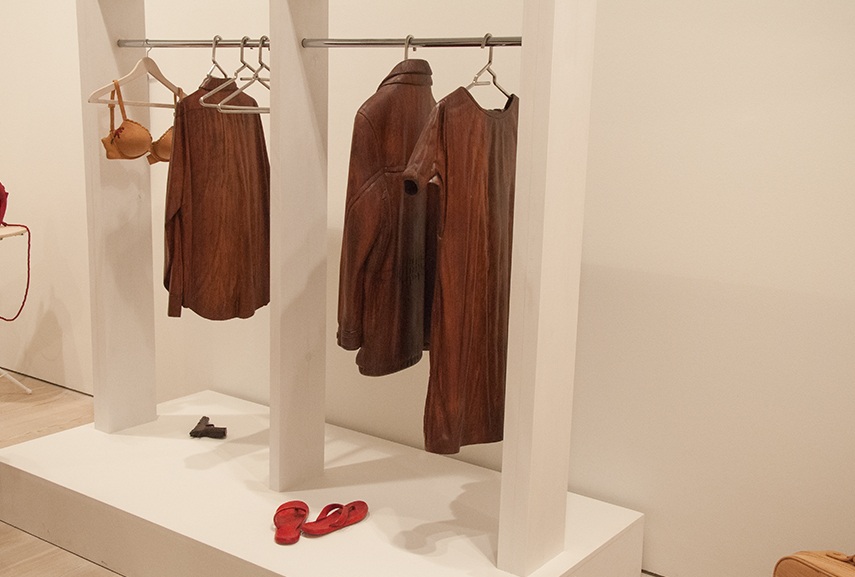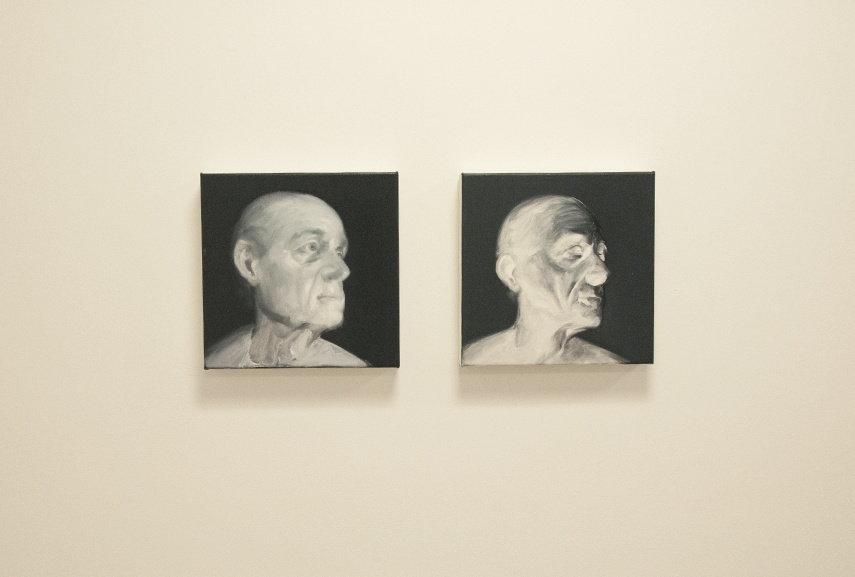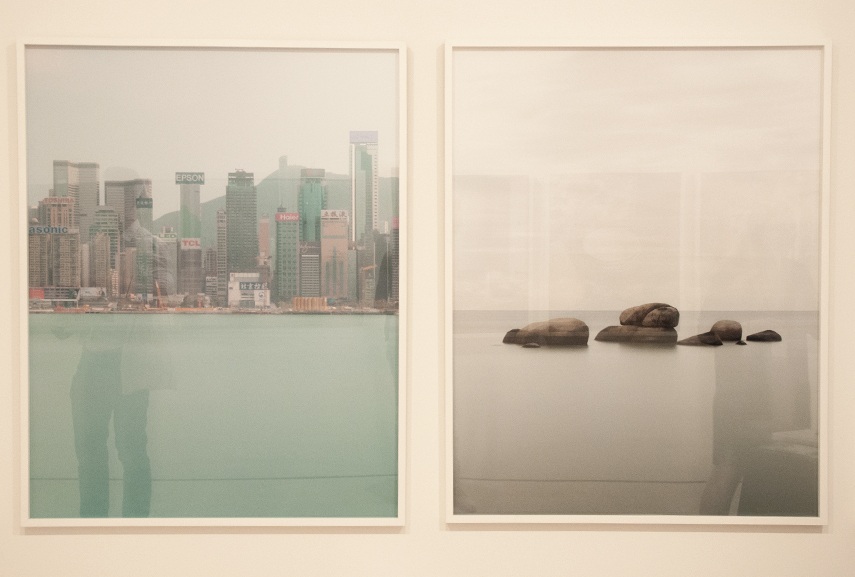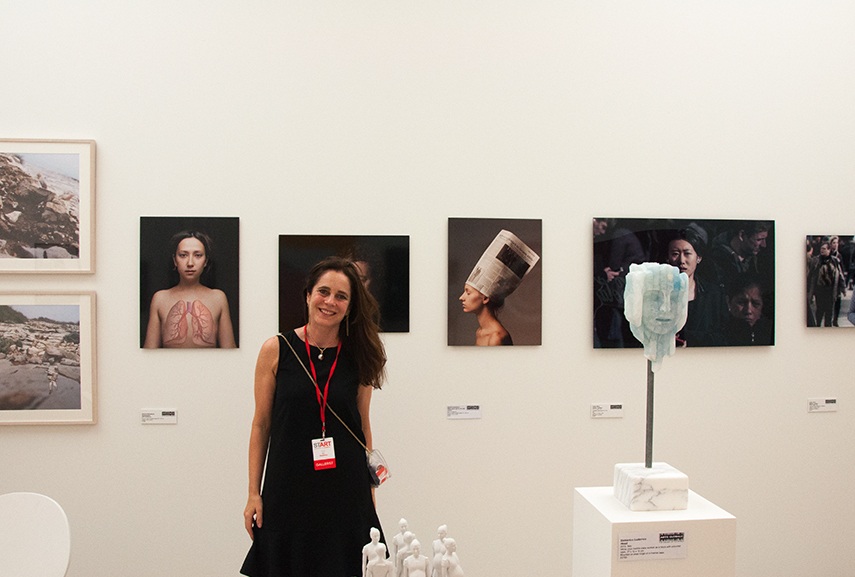 Ratnam, N., (2016), START Catalog, p.15.
 Chakrabarty, D., Joselit, D., Keeling, K., Mercer, K., Kuo, M., Roysdon, E., (2016), Collective Consciousness: A Roundtable, ARTFORUM International, Summer 2016, p.266.
Featured images: Charlotte Hopkins Hall. Laurent Marthaler Contemporary, Montreux; Jaeyong Kim - Donuts, 2016. Mookji Art Collaboraton, Shanghai; Bence Bakonyi - Segue, 2012-2013, Faur Zsofi Gallery, Budapest; Vaclav Cigler, DSC Gallery, Prague; Katerina Belkina - For Gaugin. Faur Zsofi Gallery, Budapest; Mahmoud Obaidi - Baghdad Manifesto. All images (c) Widewalls.