One of Vienna's most exciting contemporary art galleries, Galerie Steinek, hosts a thrilling new exhibition entitled Verortungen. The group show featuring eight fantastic artists explores the notion of space, more specifically its perception and, through different media and artistic approaches, tackles this always current and interesting subject matter. The exhibition, which we wrote about on Thursday, is curated by the young and ambitious curator Sabrina Möller. This is the first professional exhibition as a curator for Möller, a Germany born art historian. After moving to Vienna, Austria and graduating at the University of Vienna, Möller started her career by founding a contemporary art magazine Art and Signature in 2013, which is focusing on the dialogue between different positions within the art market (read our analysis of the art market on the  case of MoMA exhibition). Möller is also working as a free author for different online magazines and since 2014, she became a permanent team member of Galerie Steinek. This is what she had to say about the amazing new show at Vienna's gallery that will stay on view all the way until March 4, 2015, in an exclusive interview given to Widewalls…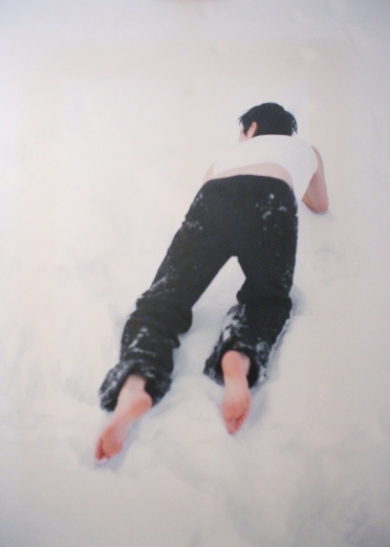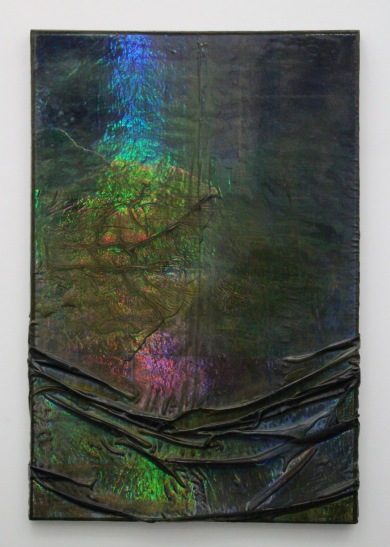 Exploring the Notion of Space
Widewalls: Would you please explain the meaning of Verortungen to our readers?
Sabrina Möller: Verortungen refers to the perception of space. One might get the impression that this is an objective process based on vision, but in fact the visual space is created by a mass of different influences. Internal and external stimuli are transmitted to the brain via the nervous system and influence our perception. But that's not all. To make these information useful, the brain needs its memory. This means that our experiences influence the perception and this creates different reference systems for each individual.
Widewalls: How did you select the artists? What is the common thread connecting their works with the concept?
Sabrina Möller: This exhibition comprises the works of eight artists - Alice Aycock, Peter Hopkins, Tania Kitchell, Ken Lum, Paul Morrison (who recently participated in a group show at Saatchi Gallery), Georges Rousse, Michaela Spiegel and Clemens Wolf (see Wolf's artwork in a still going exhibition entitled When Black Meets White) - connected by a shared interest in the exterior world as well as our internal relationship to nature and space. While all artists use different reference systems to locate themselves or the viewer, they work with different media: drawing, installation, painting, photography or prints. For me, it was important not only to show a multitude of perspectives, materials and ways to situate oneself but to combine artists from different places. Two of those artists - Spiegel and Wolf - are also represented by Galerie Steinek.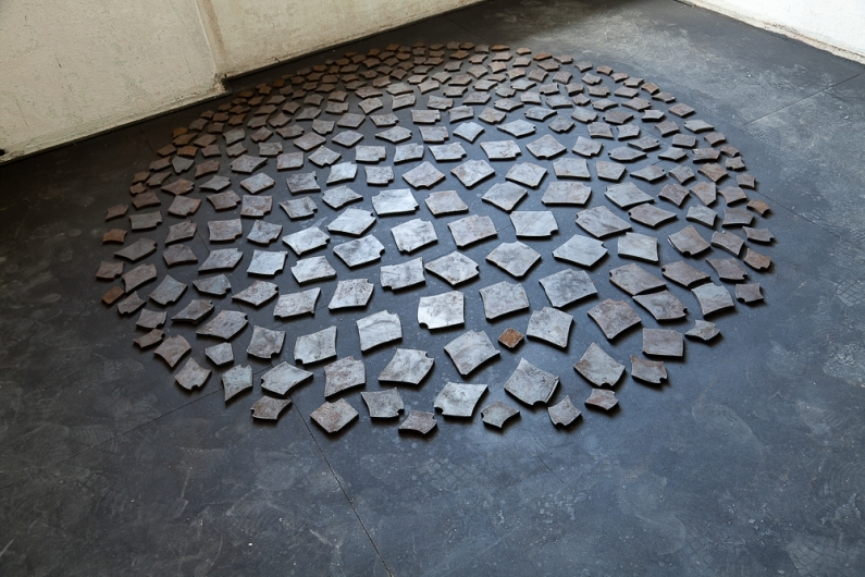 Spiegel and Wolf
Widewalls: How do they relate to one another?
Sabrina Möller: Wolf's fascination with industrial ruins, barriers and fences traces back to his artistic roots in the world of street art. The works on view includes a new drawing of Clemens as well as his installation Planet of Holes which consists of many steel plates arranged as a planet. They refer to his steel fences and to the most important quality of a fence: the hole which uncovers what's behind the fence.
Abandoned buildings are characteristic for the single perspective installations of Georges Rousse - which are experienced as photographs - too. While his earlier works show the beginning of his temporary wall paintings, his new works create images which seem like Photoshop. But from another point of view his works would look like a total mess. It's the photographer's eye which creates those images. The reference system of Ken Lum engages dominating element in urban spaces. It's a combination of photo and text collected and drawn from public streetscapes. He explores the cultural identity of the western society.
And the large-scale drawings of Alice Aycock are engineering plans and science fiction imagining.
Paul Morrison's large monochromatic botanical landscapes reveal the effect of disproportion, manipulation and computer work: plants become while huge trees shrink. And this is not only a matter of perspective. But nature is the major theme for Tania Kitchell too. By using weather data she demonstrates how it influences our daily lives and her artworks. In her serial Blue Sky, she rolls herself dressed in light clothing in the snow. While the photo hides the fact that she must have been in pain, she's writing about this pain with needles on carton.
Peter Hopkins uses materials like polluted water, toxic waste, perfumed oils or dust. So the metallic surface of his works is deceptive as far as he does not use any colors. But there are other ways to locate ourselves besides geography, form, language or materials. Michaela Spiegel's series Asyl (asylum) show vintage views from architecture. All of them are based on postcards, which were used by patients: those buildings are psychiatric clinics combined with quotes of well-known doctors. A reference to addiction and to the longing to be healthy.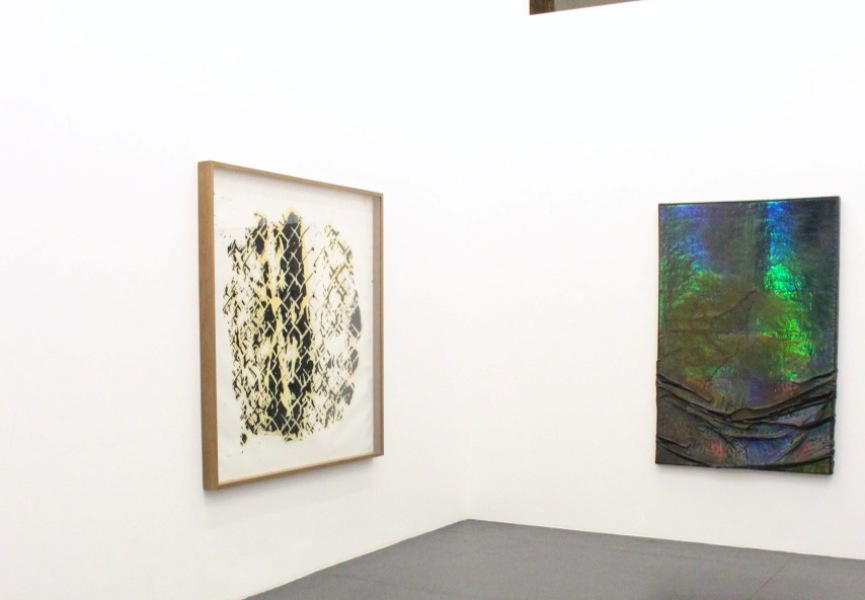 Curator, Art Historian And a Journalist
Widewalls: As a founder and editor of Art and Signature magazine, you must have had some interesting journalistic experiences? Would you share one with us? 
Sabrina Möller: One might think that the journeys or international fairs are the spots where the most interesting things happen and stories are written. And in fact you can meet a lot of interesting people there. But for me the most interesting experiences are always when I meet an artist in his studio. It is very personal to look at hundreds of works. There's no better way to understand how an artists works, to see and feel the process.
Widewalls: What are, in your opinion, the current stylistic or conceptual contemporary art trends in Austria?
Sabrina Möller: There is a great variety of artists, shows and programs in visual arts in Vienna. So I wouldn't say that there is one current stylistic or conceptual contemporary art trend in Austria.
Widewalls: As a curator, you must have a lot of plans down the road. What is your next endeavor?
Sabrina Möller: I have some interesting ideas but for the moment there's nothing definite.
All images courtesy Sabrina Möller.