A significant number of the Western artworks produced through the history was based on the interpretation of religious themes. By carefully combining colors and forms in accordance to the church cannons, artists have been exploring representations of divinity and godliness, which has changed with the course of time and was affected by different social and political shifts.
The current exhibition titled Sacred Noise at Christie's in London investigates this particular subject by juxtaposing the works of Old Masters and the 20th-century artists in order to examine how the religious aesthetic has changed in accordance with different and often subversive practices and approaches.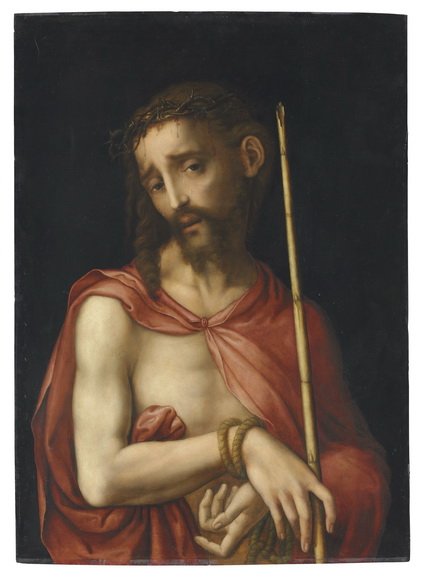 A Few Words on The Concept
The idea behind this exhibition is to show the impact of the European legacy of religious painting on the post-war and contemporary artists. Their urge to deconstruct, appropriate and in general critically examine the religious canons was embedded in refusal, radicality, and experimentation.
Religious painting was indeed engaged art made for the congregation. Whether we are about to perceive from the contemporary perspective as a tool for achieving obedience or as an educational one, it is certain that religious painting has enriched the visual paradigm and contributed largely to a later development of secular painting.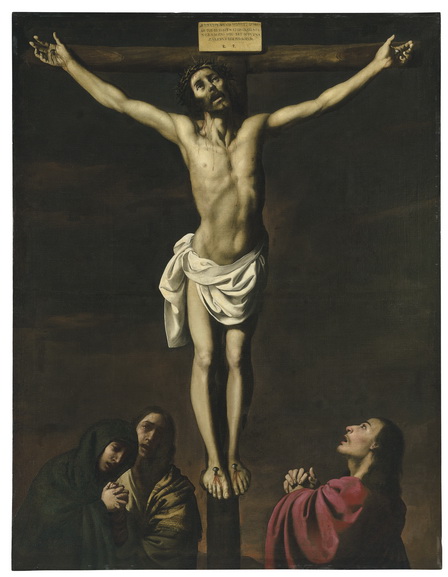 The Works
The exhibition opens with Francisco de Zurbarán's expressive paintings fulfilled with mysticism. Actually, those works reveal how the artist used intense contrasts in order to achieve the most dramatic effect on the faithful viewer.
In similar fashion, Luis de Morales called El Divino depicted Christ in his Ecce Homo at a really close range in order to diminish the border between the human and the divine, while Lucas Cranach the Elder employed vivid colors, peculiar composition and expressive figures in his work Law and Grace which was quite shocking for the viewers.
On the other hand, centuries later Francis Bacon has explored the notion of sanctity through the disturbing depictions of anguished Popes, while Lucio Fontana saw spirituality even more radically in accordance with the new understanding of matter and the universe formatted by space exploration.
The early 1980s brought yet another twist in the representation of religious imagery with Andy Warhol's art, while just a decade Later Biblical references started appearing in the work of Damien Hirst.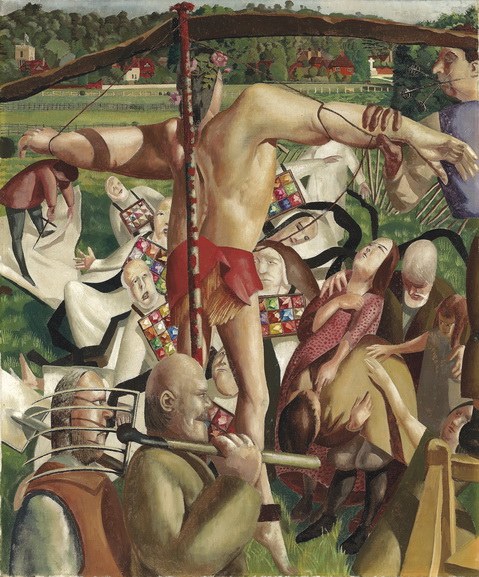 Sacred Noise at Christie's
All of the selected artworks penetrated the canon and were quite radical for their time. Regardless of the historical context, what makes them similar is the articulation of what divinity is or should be. The exhibition concept should open new horizons of thinking about religion in the context of the globalized world and the notion of what sacred is in our daily lives.
This astonishing exhibition is on display at the Christie's in London until 21 July 2018.
Featured image: Sacred Noise – Installation view © Christie's Images Limited 2018