Death has always been one of the central themes of philosophical debates and one of the main concerns in the human society. It has been a source of many myths, rituals, religious traditions, and one of the main topics of philosophical debates. Therefore, it's not surprising that death has been one of the main motifs for artists throughout history. The mystery, fear, confusion, ignorance – all these emotions have been part of artists' imagination in their attempts to understand and represent the world we live in. Death, as one of the most mysterious phenomena in our lives was the inspiration for many artists that resulted in uncountable art masterpieces. The theme of death is the main inspiration of the new BC Gallery exhibition, where the latest works by Romanian artist Saddo will be shown. The Saddo solo show at this gallery is entitled A Stranger in the Garden.
The Art of Saddo
The Saddo solo show at BC Gallery will present the latest works by this extraordinary artist, works dealing with death. Saddo started his artistic career as founder of one of the first Romanian street art collectives, The Playground. Street art activities changed his world views and the way he perceived the world and art. He discovered a whole new world of different artistic practices, and he began to work as an illustrator for advertising agencies. Saddo went through different phases and influences, including horror movie posters, street art and comics. In recent years, he developed his style into more elaborate shapes, with many different influences from old masters of 15th - 17th century to naturalistic illustration, pop surrealism, religion, mythology. Saddo lived all over Romania, but also in Berlin and Lisbon, while the local histories and imagery related with all the places he lived in influenced a lot his subjects and techniques. His latest works draws influence from myths, religious imagery, and touches on subjects like violence in human history, the passing of time, nostalgia for a lost luxurious paradise, mortality and death. Precisely the themes of mortality and death are the main subjects in his works at the BC Gallery exhibition.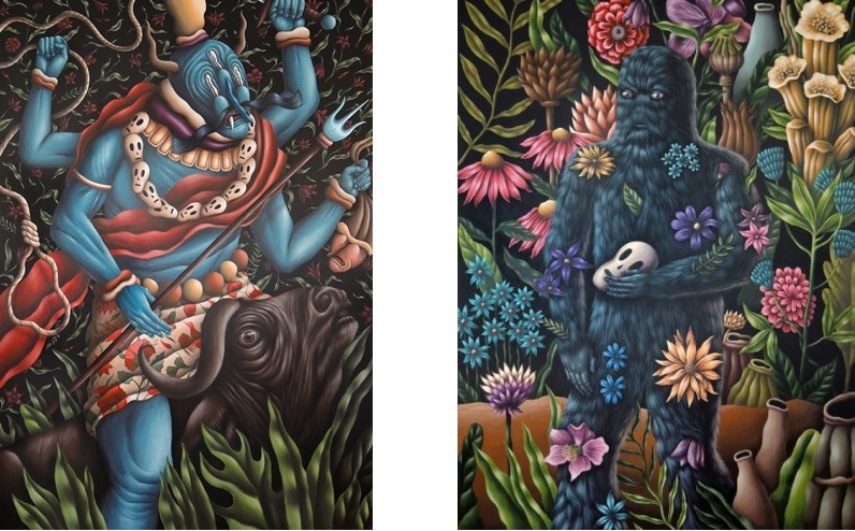 Saddo Solo Show
The BC Gallery exhibition A Stranger in the Garden shows the works by Saddo that are inspired by myth, folk stories and religious representations of death. All the mythical representations of death inspired the artist to explore different ways of understanding death - as a state, a process, a threatening thought, or even personified as a deity. Death itself is perceived in different ways, depending on culture and religion, and those perceptions of death could be very polarizing, from beliefs of resurrection and rebirth, to decay and eternal oblivion. However, in between these opposite attitudes, there are different personifications of death that do not have a very definite meaning. The representation of death depends on the dominant culture, myths and religion. Some of these personifications will be part of the Saddo solo show, whose title suggests complete mystery that surrounds the subject.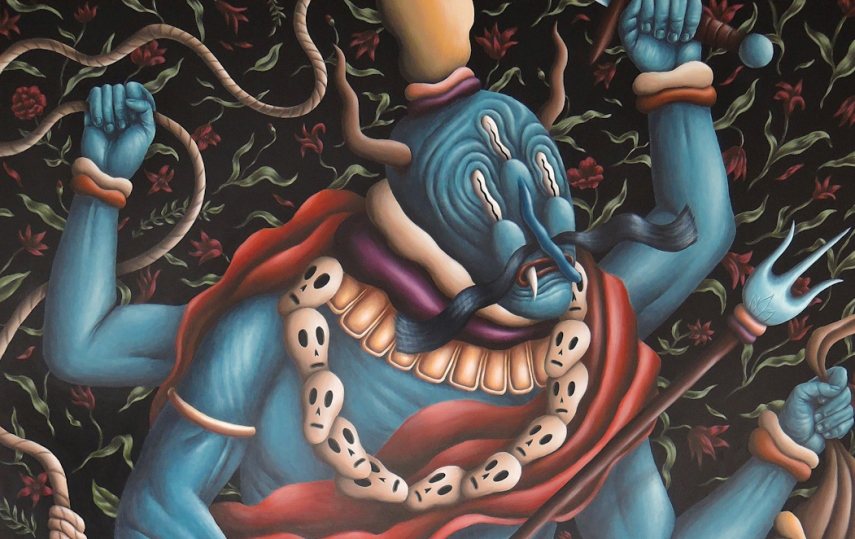 BC Gallery Exhibition: A Stranger in the Garden
BC Gallery exhibition A Stranger in the Garden will present amazing works by Saddo. Mainly using acrylic on canvas, the artist's beautiful paintings touch some of the most mysterious subjects of human existence. Saddo solo show will be on view from March 13th, until April 28th, at BC Gallery, in Berlin.
Sign up for My Widewalls, and be part of the amazing contemporary art world!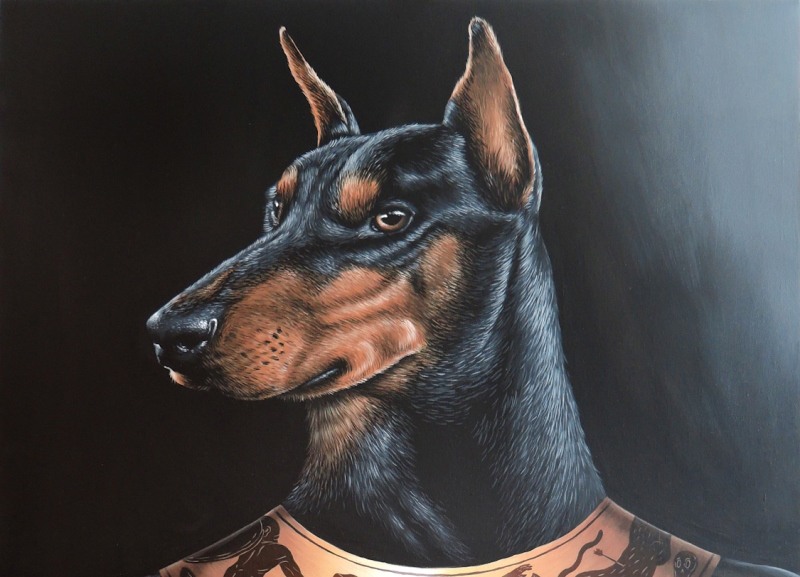 Featured Image: Saddo - NERGAL (detail), 2014,  Acrylic on Canvas
All Images courtesy of BC Gallery.