The presence of technology in our daily lives is overwhelming. We are more increasingly dependent upon a lit up screen for everything we do as if we are mentally and physically connected to it. We seem to be caught up in an infinite scroll, with a massive and neverending flow of images and information coming our way through a range of devices.
As social media has become the central facilitator for daily communication with peers, family and acquaintances, we are experiencing a kind of detachment the human society has never encountered before.
This pressing issue is the central motif in the latest body of work by Said Kinos. Soon on view at Sober Art Gallery, his show Momentum explores the ephemeral nature of modern day communication. For his second solo show, Kinos has created an entirely new body of work consisting of paintings, collages, drawings and wood assemblages.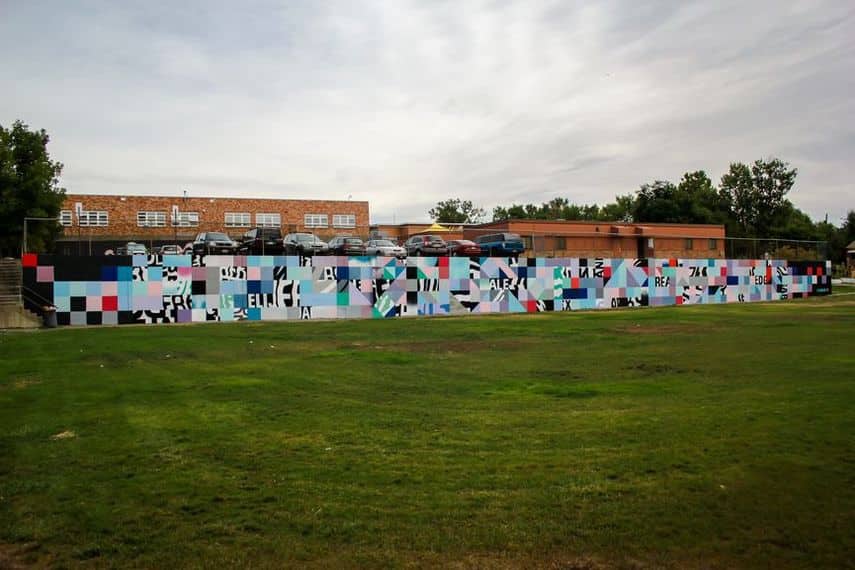 Communication in the Social Media Era
The way we interact with each other is changing rapidly and the amount of information we have to process on a daily basis has become so immense that it gets harder to sift through it all. With cat videos, conspiracy theories, fake news, politics and pictures of food dominating our visual input on a daily basis, we are constantly confronted with the excess of content.
Constantly moving through timelines and newsfeeds endless in length and amounts of totally useless information, the language itself becomes abstract.
In his latest work, Said Kinos explores how much information we consume is actually valuable, how this online presence affect our real lives and views of the world, and how we create something that lasts independently from our fast-paced timelines and dashboards.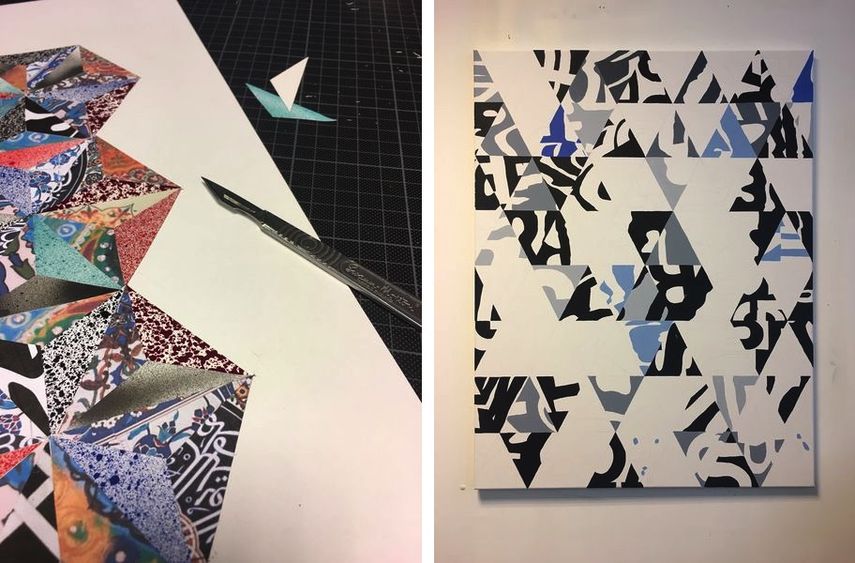 The Practice of Said Kinos
A graphic artist from Rotterdam, Said Kinos specializes in illustration and illustrative forms of lettering. Having a strong background in graffiti and a formal graphic design education, he always looks for new ways to combine his passion for letters, visual communication and more autonomous forms of expression.
Scattered all around his home town, his steady tags and glitch pieces look like an insanely detailed urban scrapbook. Starting with painting walls around the city, he soon transferred his work into the studio, experimenting with a variety of mediums such as drawings, collages and assemblage.
In his work, he often combines digital aesthetics and analog production processes.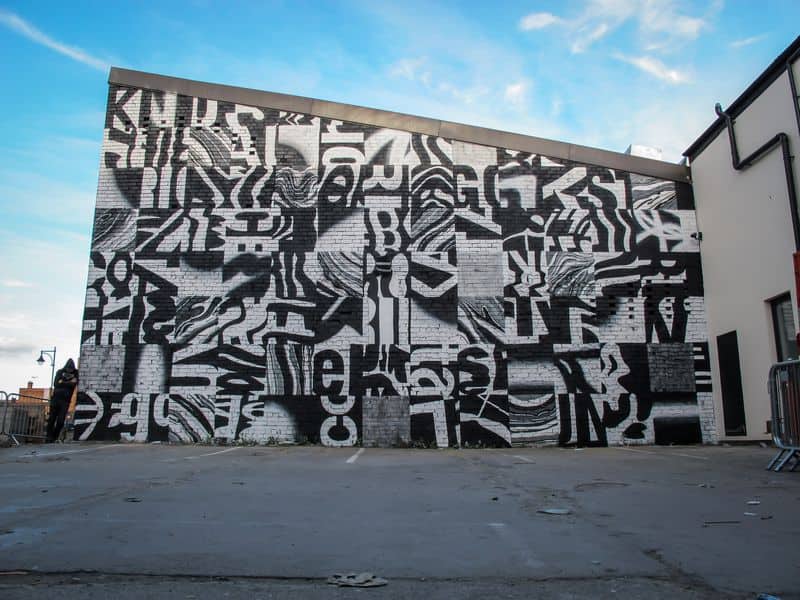 Said Kinos Art Exhibition at Sober Art Gallery
As we are constantly looking at screens and viewing the world through the prism of social media, it seems that modern technology, information, and communication are making our society stagnant. The latest body of work by Said Kinos questions our current existence and the status of social bonds.
The exhibition Momentum will be on view at Sober Art Gallery in Rotterdam from November 17th, 2017 until January 5th, 2018. The opening reception will be held on November 17th, from 6 to 11 p.m.
Featured images: Said Kinos Art. All images courtesy of Sober Art Collective.