The Salon du Dessin is truly a unique event of worldwide recognition. This art fair serves as reference for drawing collectors, and it gathers curators, experts or amateurs from across the globe. Created in 1991, the art fair is a leader in its field. It has capacities to attract the most important collectors and curators from around the world, and abilities to gather together the institutions to celebrate drawings. The Salon du Dessin had an unprecedented position in the art world that allows this fair to pursue its mission, which is to ardently promote the art of drawing. This year, the Salon du Dessin will feature 39 prestigious galleries specializing in Old Masters, Modern and Contemporary drawings, including seven galleries participating for the first time.  More than 1000 drawings will be showcased in the prestigious Palais Brongniart. This art event is a must-attend for all true art lovers.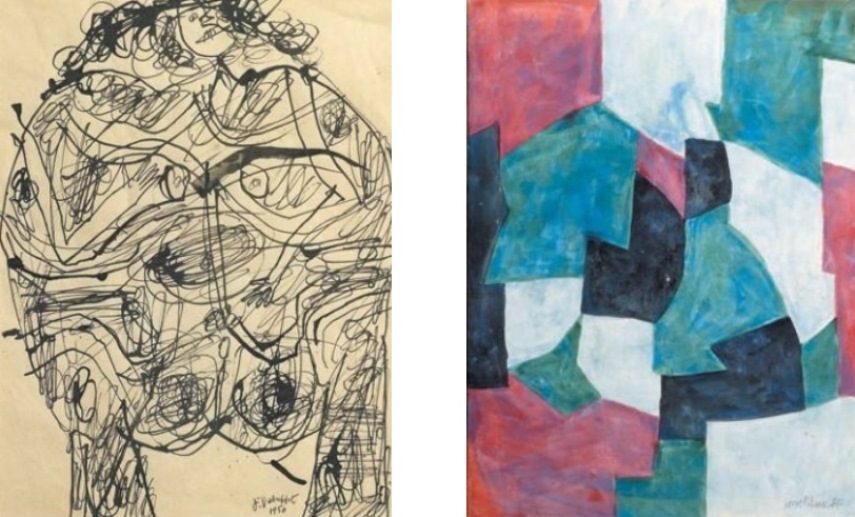 Salon du Dessin Paris 2015: Highlights
This year's exhibitors at Salon du Dessin have selected exceptional drawings by old masters as well as modern and contemporary artists. For all contemporary art collectors, one of the most valuable piece of art will be Philadendron (1936) by Sam Szafran and presented by Ditesheim & Maffei Fine Art. Didier Aaron & Cie will present a Portrait of mademoiselle Chanel by Paul César Helleu, while Paul Prouté's Gallery will present the works by Luc-Olivier Merson. The Gallery Terrades will bring a crystalline watercolor by Giovani Boldini and Patrick Derom Gallery will show a drawing by Spilliaert, with an intoxicating perspective. A striking drawing by Hyacinthe Aubry - Lecomte representing his daughter, and created during the very beginnings of photography, will be presented by Talabardon & Gautier. Traces of erotica could be noticed in the masterpiece drawing Le Lever des ouvrières en linge by Jean-François Bosio, which will be presented at Day & Faber's stand. One of the jewels of the Salon, without any doubts, will be Nègreries Martiniques, a drawing by Gauguin, and presented by Jean-Luc Baroni.  Marty de Cambiaire will present a Study of a seated male nude by Giambattista Tiepolo, while Stephen Ongpin Fine Art will show a charcoal by Redon. Eric Coatelem will take to the Salon a luminous sheet by Gian Domenico Tiepolo, The marriage of the Virgin Mary. Finally, a masterpiece by Van Gogh, showing country scene magnified in charcoal will be at Arturo Cuéllar's stand.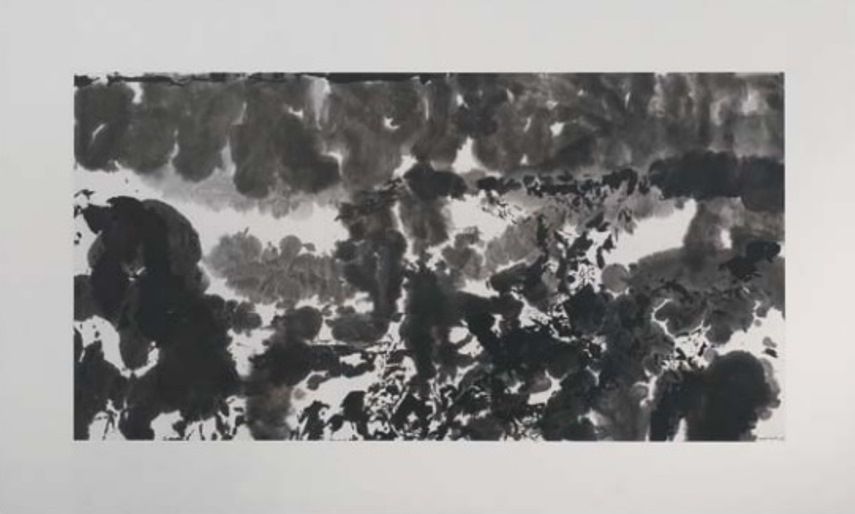 Salon du Dessin Paris 2015: Regular Program
Among the 39 exhibitors (19 French, 20 from abroad), seven new galleries are joining the club of exhibitors to the Salon of Dessin for the first time. Among them and specialized in old masters, the field that made the Salon's reputation, are the recently opened gallery Marty de Cambiaire from Paris, the Galerie Tarantino, also from Paris, which focuses on Italian artists from the 16th and 17th centuries, and the Galleria Carlo Virgilo from Roma, concentrating on the best Italian old masters. Modern masters too have a prominent place at the Salon and will be represented by Damien Boquet Art from Paris and Aktis Gallery from London, specialized in the works of exiled Chinese and Russian artists active in Paris during the second half of the 20th century. Also present will be the prestigious London gallery Marlborough Fine Art, which proposes modern as well as contemporary drawings, and the Parisian Galerie Thessa Herold, which features the works of avant-garde artists from 1920 to 1960.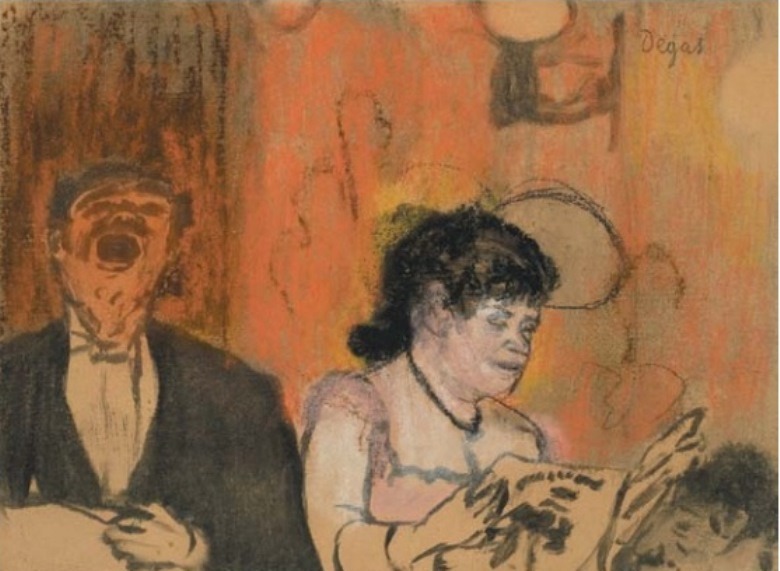 Salon du Dessin Paris 2015: Additional Program
The Salon du Dessin Paris 2015 will be accompanied by rich additional program. From March 23rd until March 30th, the most important museums from Paris and its surroundings will open the doors to their graphic art departments, presenting a special display or organizing, in conjunction with the Salon, an exhibition on the theme of drawing. In partnership with the City of Paris, more than twenty prestigious institutions will participate in this celebration of drawing in all its forms and from all periods. The Bibliothèque nationale de France is preparing a special showcase for the Salon, containing numerous drawings by renowned architects such as Mansart, Brongniart and Viollet-Le-Duc. On March 25th and March 26th, a series of twelve lectures will present the work of a wide range of academics researching the field of architectural drawing.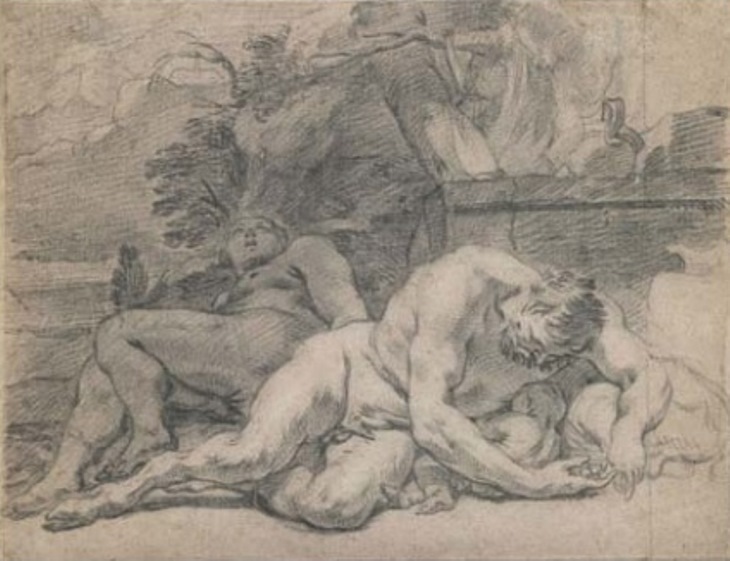 Practical Information
The Salon du Dessin Paris 2015 will last from March 25th until March 30th. The entrance fee is 15 €, included catalogue. The main venue of the fair is Palais de la Bourse - Palais Brongniart, at Place de la Bourse in Paris.
The season of art fairs is not finishes yet! Sign up for My Widewalls, and be informed about upcoming fairs!
Salon du Dessin Paris 2015: List of Exhibitors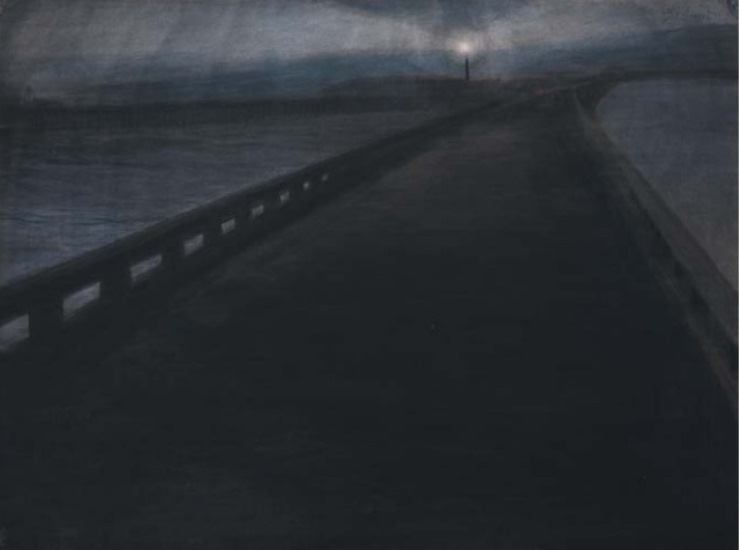 Featured Image: Vincent van Gogh - Backyard with two figures, 1882
All Images courtesy of Salon du Dessin Paris 2015.