The incredible artistic mind of Salvador Dalí knew no limits, as evidenced by everything from his illustrated cookbook to theatre backdrop designs. The eccentric artist gave life to numerous projects that hold true to his off-beat persona, including Louis Carol's Alice in Wonderland and the cover for Jackie Gleason's fifth LP, Lonesome Echo.
Capitalizing on the public's renewed interest in all things astrological, Dalí created an illustrated version of the twelve signs of the Zodiac, which were released in 1969 as limited edition lithographs of 250. While the artist replaced the Cancer crab with a lobster, as an homage to his earlier surrealist kinetic sculpture series, the Lobster Telephones, he left the rest of the Zodiac signs virtually unchanged, focusing on the use of color and texture rather than the radical reconstruction of their forms.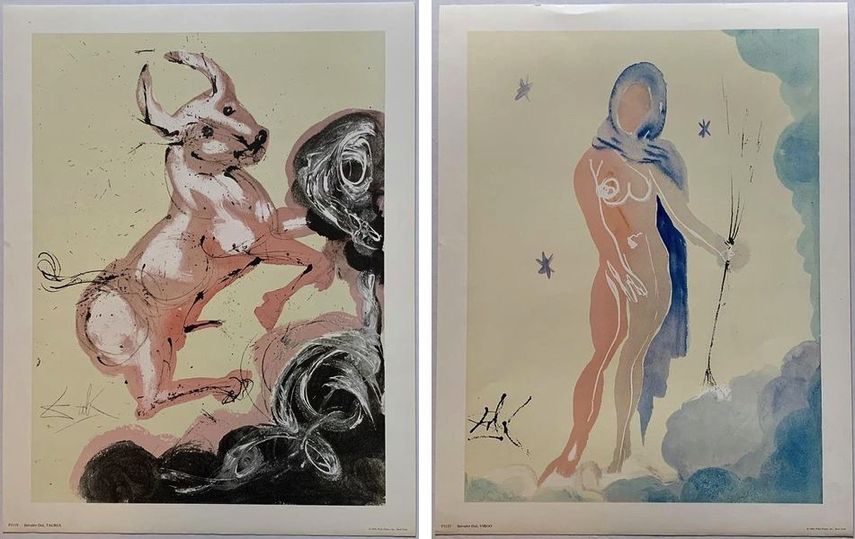 Dali's Illustrations
Of all his diverse techniques, Salvador Dalí was perhaps at his most virtuosic when it came to printmaking. He created over fifteen hundred prints during the course of his lifetime, fifty-seven of which were created during the 1930s, the key decade for his artistic development. During this era, his prints often appeared as illustrations in books by fellow Surrealists like Andre Breton and Paul Eluard, among others.
Among his early prints were illustrations for Les Chants de Maldoror, in which he used a stream-of-consciousness process to access personal hallucinations and delusions.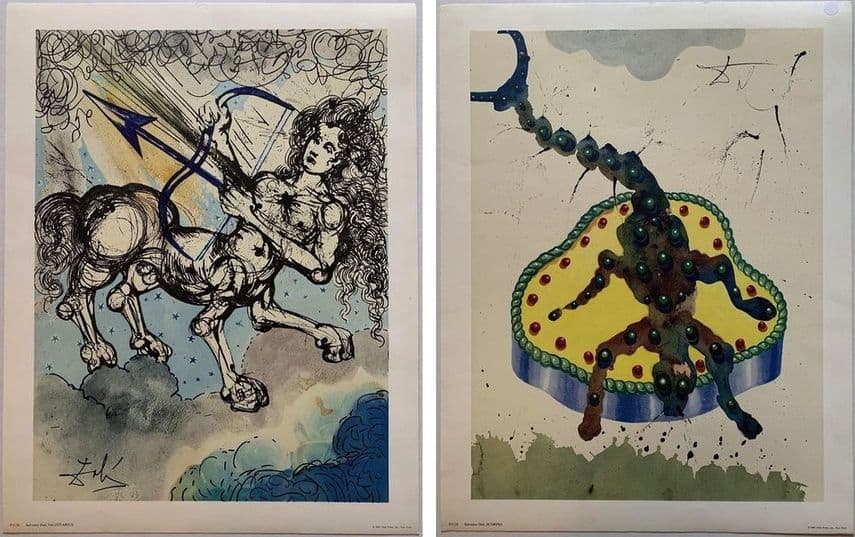 Capitalizing on a Trend
Salvador Dalí wasn't known for being a particularly spiritual person, yet he was quite superstitious. As a young man, he carried a talisman to ward off evil spirits; he had a phobia about showing his feet, and believed he was the reincarnation of his dead older brother. In an interview with Mike Wallace, Dalí claimed that the Spanish, in general, were a superstitious nation.
At the same time, he was also known for following trends and making use of them or two in order to make a quick buck. It was this profit-driven side of Dalí which led him to create illustrations of the Zodiac signs, following the public's renewed interest in astrology. Executed in Dalí's distinct Surrealist style, these simple yet wonderful and whimsical Zodiac illustrations were commissioned by Leon Amiel, a well-known publisher of Dalí's works.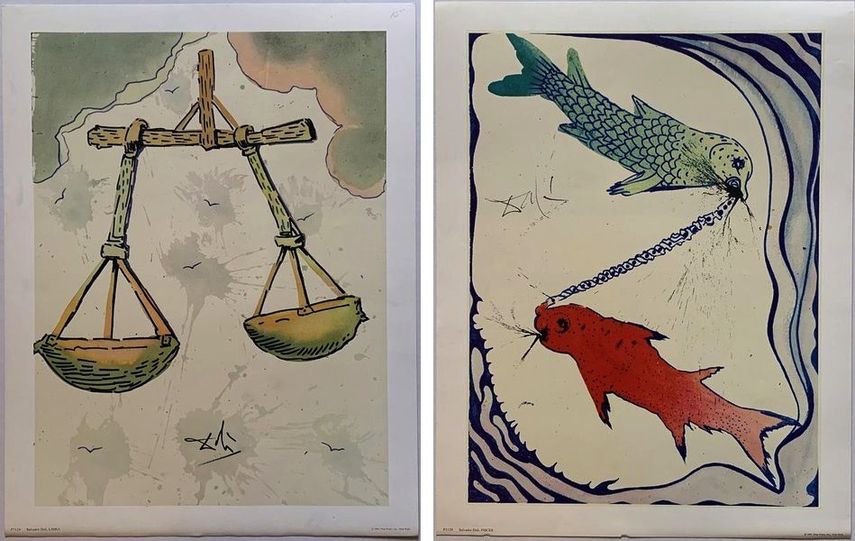 Salvador Dali Zodiac Signs
Simple, direct and illustrative, these works which draw on Western astrology were rendered in Dalí's signature surrealist style, striking colors and texture.
They were published in a book which consists of 76 pages, which include the portfolio with text, and the triage. On Widewalls marketplace, you can now purchase 9 Litograph posters at an attractive price!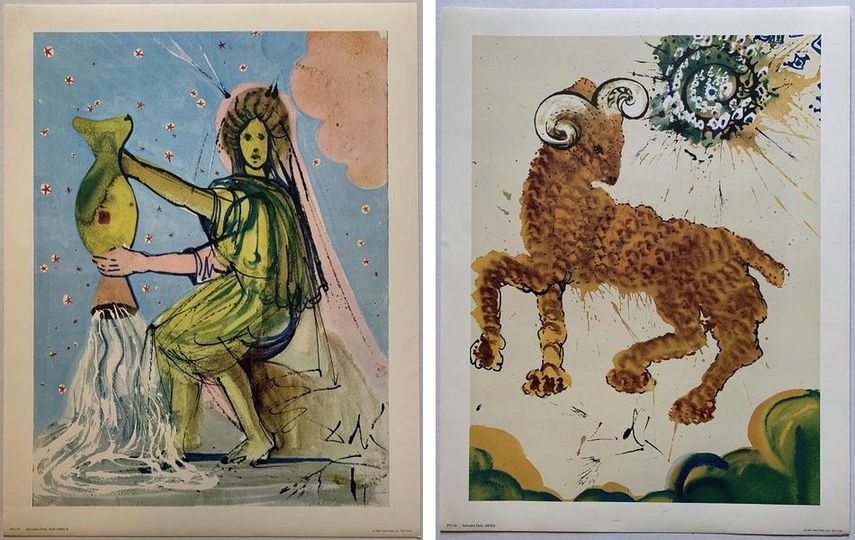 Featured image: Salvador Dali - Cancer, 1969.