Throughout the history of art, portraiture has been regarded as one of the most fascinating aspects of it, as artists looked to represent the likeness, as well as the personality and even the mood of their subjects.
Such is the case with Salvador Ginard, a talented portrait-maker from Spain whose paintings are rich in both emotion and color.
His very first exhibition in Germany will be hosted by Cologne's 30works Gallery, gathering a series of new works as testimonies of the wide spectrum of mysteries hidden behind a human face; of all the contrary feelings, thoughts, realities and wishes that purposely undermine the idea of a clearly defined personality.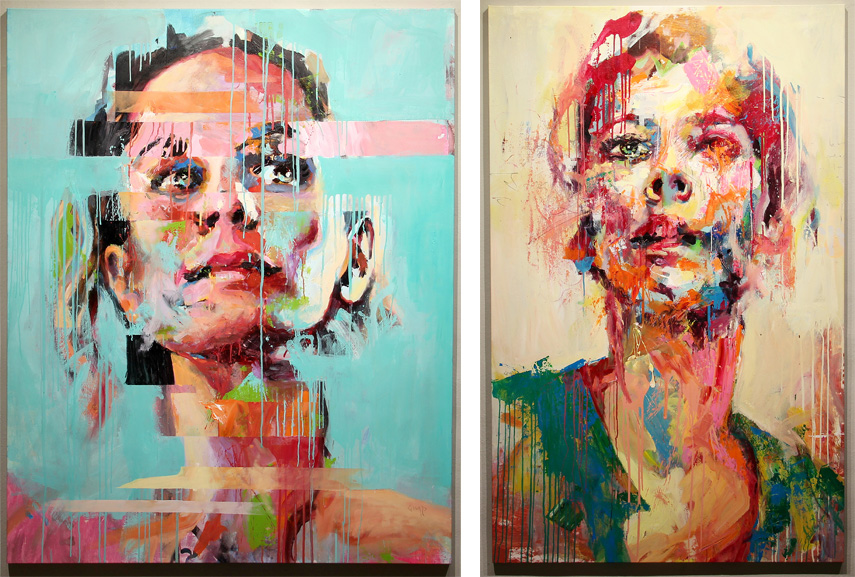 SALVA
It is often said that the face, or eyes, are the mirror of the soul, and it would seem as though Salvador Ginard is more than intrigued by this journey from the exterior to the interior. His artworks try to peek behind the surface of a person's appearance, to see what he might find. Doubts, abysses, silent yearnings, disappointments and failed hopes, hidden dreams and unexpected realities, all lying only a paint stroke away, so close yet so far.
But for this artist, the paintings he produces appear to be celebrations of both the good and the dark a person carries with them - his canvases are thick with paint, oozing in expressive, vibrant color. Here, Ginard deliberately uses complexity and inconsistency to present the schizophrenia of our times, and the inner turmoil which connects us all.
Man is not a flat, one-dimensional being, but a cluster of innumerable, very individual emotions and experiences. Everyone has their own story, their own dreams and traumas. And of course their own perception of who or what they are.


In Salva, Salvador Ginard seeks to bring out and visualize the intangible, the self-awareness, the emotional insecurity, the feeling of the inside world, providing a new point of view on it to us, as well as to the sitters themselves.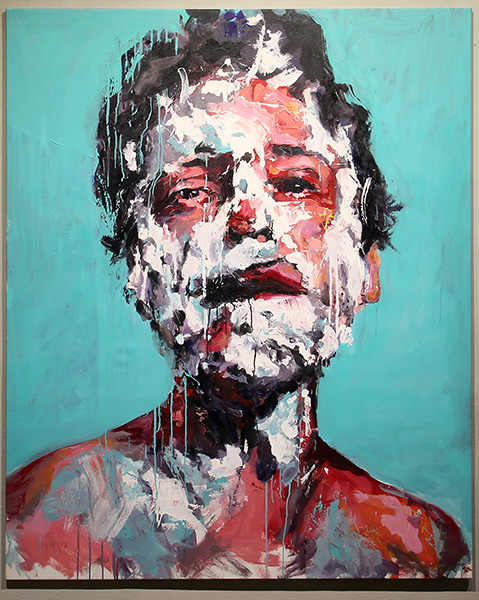 A Universal Reflection
Each of Salvador Ginard's paintings comes as another piece of a large puzzle on the path to self-discovery, self-truth. According to the artist, one picture always requires the next, as not a single one of them has a self-contained history, but rather resembles a diary entry, or a snapshot. Every one of them is revealing yet mysterious, leaving many things up for interpretation and dwelling on coincidences.
While he describes the painting as "a formally manual and physical process", for Salvador Ginard it's about the artistic impulse which lies within. Thanks to it, every artwork out there is unique, intimate and vulnerable, as it comes from a particular place, telling the world of ourselves and those around us.
Ginard also cites the deformed and dynamic portraits of Francis Bacon, as well as the immediacy and radicalness of Jackson Pollock, as his models and inspiration.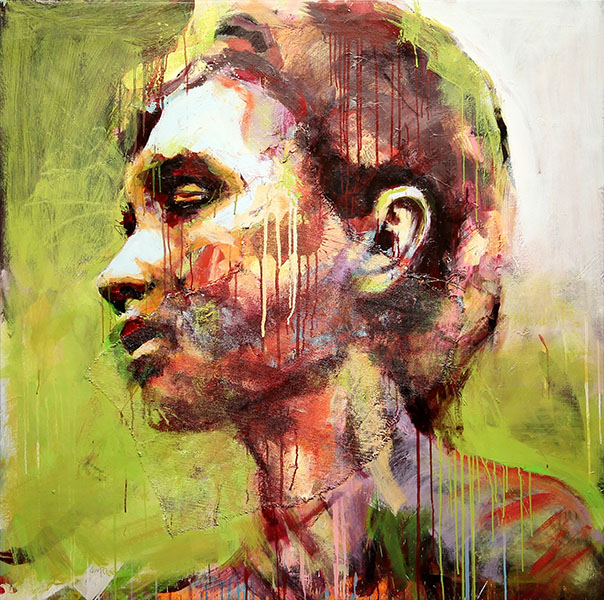 Salvador Ginard Art Exhibition at 30works
In these paintings on view, the visitors will be able to recognize the kaleidoscope of many imaginable facets of human personality, the metaphysical which becomes more comprehensible. At the same time, although at times dark, they are vivid and bright as well, turning into something more hopeful and affirming.
SALVA, an exhibition of works by Salvador Ginard, will be on view at 30works Galerie II in Cologne, Germany, from November 25th through December 23rd, 2017. The opening reception is scheduled for November 25th at 7.30 pm, and the laudation on the artist will be held by culture journalist Yorca Schmidt-Junker.