It comes as no surprise that yet another Sam Durant exhibition at Blum & Poe gallery tackles a neglected aspect of the history of America. After all, this talented artist has been making multimedia artworks that engage a variety of social, political, and cultural issues, marginalised stories and individuals. In the latest showcase, he creates a juxtaposition between the iconic 19th century transcendentalists and African writers, which is why an excerpt from a Ralph Waldo Emerson essay, Build Therefore Your Own World, serves as the show's title. The visitors of the Los Angeles art space can expect culturally charged artworks that reference little known facts from the history of America and beyond.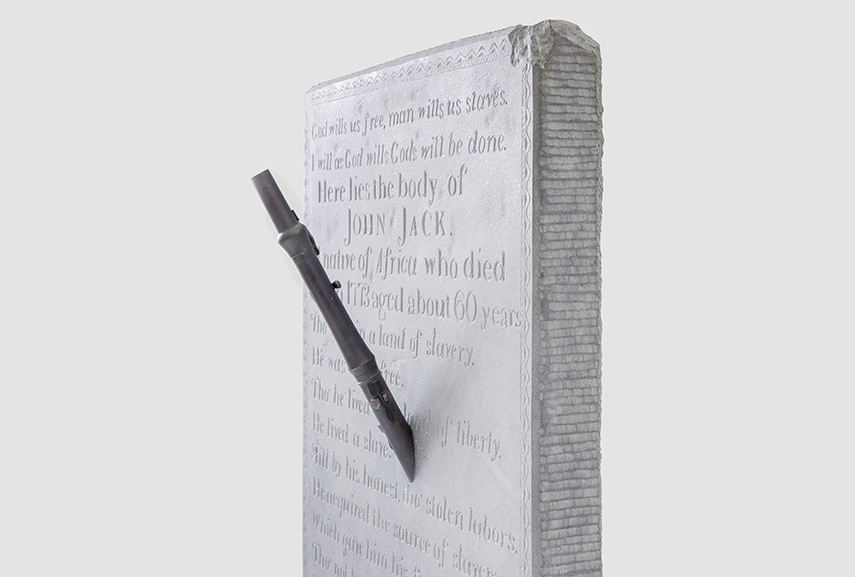 Build Therefore Your Own World
In this show, Sam Durant proposes a hybridized cross-pollination between figures like Emerson, Henry David Thoreau and Louisa May Alcott, with African writers such as Phillis Wheatley and Lucy Terry Prince, along with abolitionists like Frederick Douglass. Starting with an architectural structure Every spirit builds itself a house, and beyond its house a world...Build therefore your own world, we are introduced to a moment in time when the first houses built by and for the first free and emancipated Africans in Revolutionary Massachusetts. Inside the "walls", we seetexts painted by prominent contemporary African writers and poets from America, like Tisa Bryant, Danielle Legros Georges, Robin Coste Lewis and Kevin Young. On view, there are also sculptures that relate to African Americans in Colonial America, made using 3D renderings of original objects that influenced culture and identity of the United States. Here, we find a wooden mash-up of Phillis Wheatley's writing desk with Ralph Waldo Emerson's writing chair; a bronze cast of Jack Garrison's walking stick intersected by Henry David Thoreau's pencil; the headstone of an enslaved man named John Jack, crosscut by Thoreau's flute.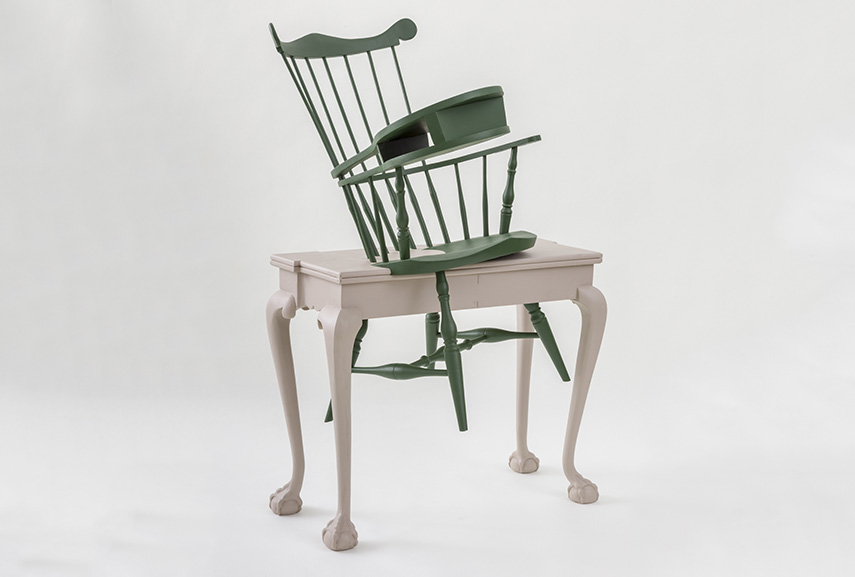 Exploring the American Identity
Alongside these works, Sam Durant also forged a billy club of carbon steel, often used by African American self-defence groups and their white comrades in battling bounty hunters in the 1850s - as they never carried lethal weapons. On the walls, there is a series of surplus military blankets flecked with Lincoln pennies arranged in the formation of Ursa Minor, linking the symbols of the North Star and the Little Dipper. Around the gallery, there will also be bronze casts of fieldstone originally collected by Sam Durant during his visit to Massachusetts, inspired by a Robin Coste Lewis poem. The fieldstone was and still is a common building material used for foundations, chimneys and stonewalls in New England homes. In the 17th and 18th century, the term was used to reflect oppression and violence.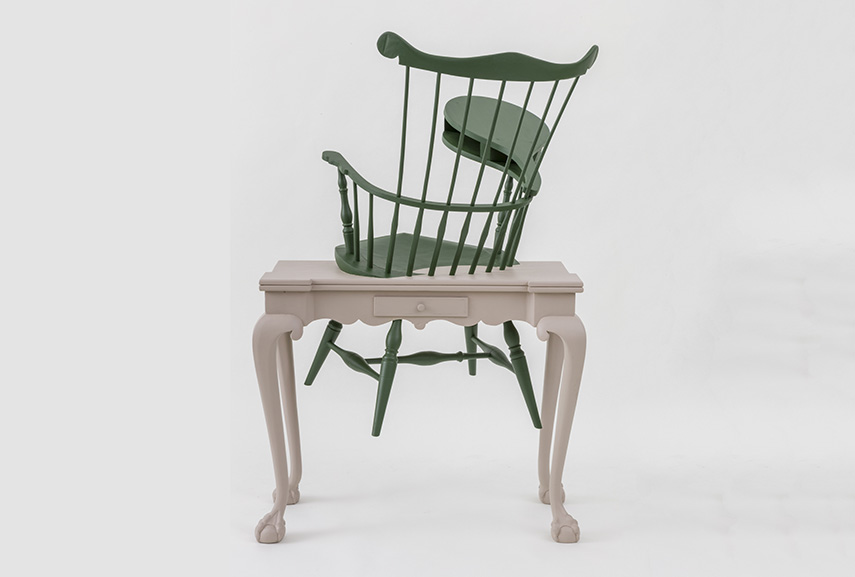 Sam Durant Exhibition at Blum & Poe Los Angeles
Build Therefore Your Own World, an exhibition of works by Sam Durant, will be on view at Blum & Poe in Los Angeles, USA, from January 7th through February 18th, 2017. The opening reception is scheduled for January 7th, from 6pm to 8pm. In conjunction with the show, Blum & Poe will publish a catalogue that will include new essays by curator Pedro Alonzo and conflict resolution and reconciliation activist Tim Phillips, along with new works of poetry by Tisa Bryant, Danielle Legros Georges, Robin Coste Lewis, and Kevin Young. The book will be co- published by Black Dog Publishing and will be available in Spring 2017.
All images courtesy Blum & Poe.