Samantha Roddick is best known as the original founder of the erotic boutique Coco de Mer, British lingerie brand and retail store. She is the daughter of Body Shop founder and activist Anita Roddick. After leaving school at the age of 16, Samatha also became involved in activism. In 2008 she founded Bondage for Freedom, an organisation focusing on fighting for human and environmental rights. She is also one of the hosts on The Joy of Teen Sex, a British television show that delves into the world of teenagers and sex. Hidden Within which will be presented at Michael Hoppen Gallery in London is her first artistic project.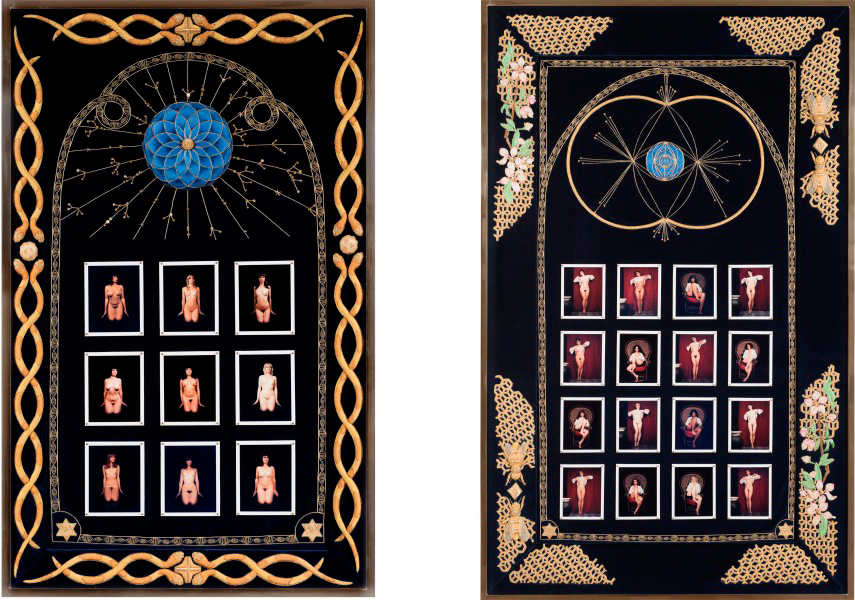 Women as Sex Objects
In Hidden Within, which has occupied her for the last couple of years, Samantha Roddick explores a cultural tendency towards the objectification of women and questions the religious roots of sexual shame. Roddick is inspired by the twentieth century Italian architect and designer Carlo Mollino, in particular his erotic polaroids. Over a period of 13 years, Mollino secretly and obsessively invited women to pose for him. He hoarded these polaroids, these moments of fabricated intimacy, and they were found, in their thousands, after his death. All women were photographed individually, dressed in costume, styled in submissive poses and always shot from a low camera angle, endowing them with what Roddick describes as a "power of submissive surrender". Through these polaroids Roddick wants to explore the notion of the male gaze and the feelings of shame and anxiety that persist in relation to sex in our society.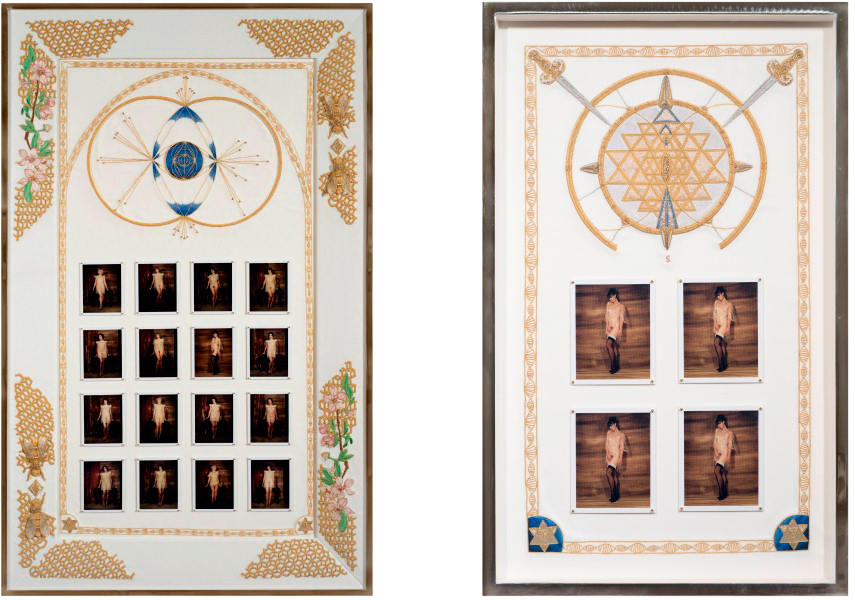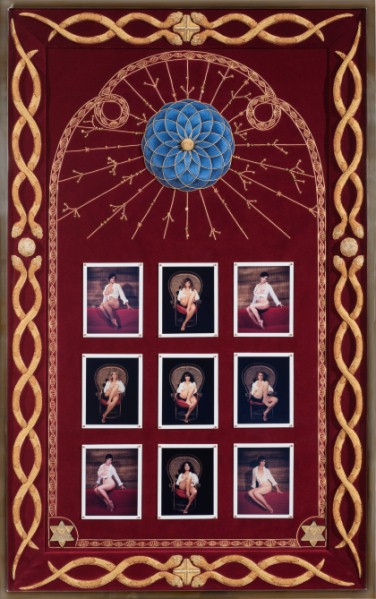 Roddick's Reconstruction of Mollino's legacy
The obsessive, ritualistic and fetishistic qualities of Mollino's pictures provided Roddick with the vision for her homage. She chose 12 of Mollino's polaroids and has reconstructed each one as closely as possible - not once, but 12 times, using seriality as a means to explore the subject of objectification. Roddick called upon 12 women of various races, sizes and ages to be photographed individually. Each time the models are dressed up in matching outfits that correspond to the original picture and are asked to strike the identical pose. The goal of the project was to craft the images as close to each other as possible in order to make the women seem indistinguishable and with no personal identity. In total there are 144 unique images, a number chosen for historic and symbolic reasons.
Hidden Within at Michael Hoppen Gallery
Integral to the project Hidden Within is Roddick's choice of presentation. The pictures, all hand-printed, are encased in intricately embroidered ceremonial velvets reminiscent of religious altarpieces. The artist has chosen an assortment of age-old symbolic references. There is the gold thread of the DNA helix representing hidden information, and its shape in turn mirrors that of the snakes' which accompany it. The bee and its hexagonal honeycomb refer to sacred geometry and the architecture inherent within nature. Every detail has been considered and perfected.
The exhibition Hidden Within at Michael Hoppen Gallery in London opens on March 20th and lasts through May the 1st.
If you are interested in representation of female body in photography and art, you can read about the black and white erotica by Chicago photographer K Leo or check out Jeff Wack's nude muses.
There's a lot more about erotica in our Provoke! section.
Make sure you stay informed about more exciting shows and artists by signing up for My Widewalls!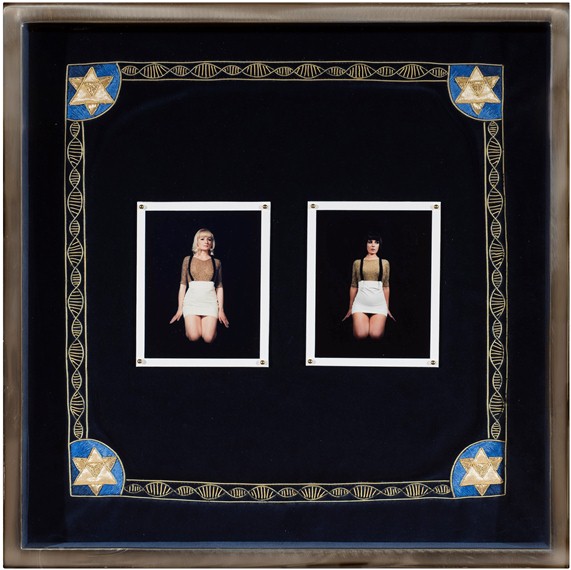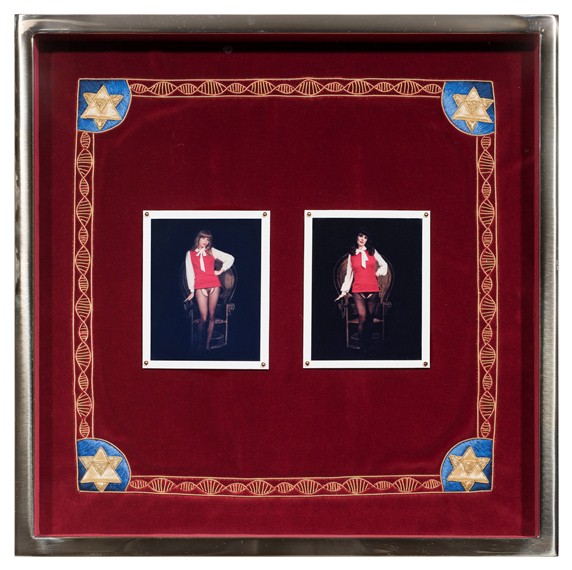 Feautred image:  Samantha Roddick, Sophia b II ( Courtesy of Michael Hoppen Gallery )