Airy sculptural pieces of Korean artist Sangsik Hong are built on a heavy foundation of meanings and implications, actively re-examining and criticizing what appears to be the current global cultural tendency. True artistry and thought are frequently overlooked due to the titillating pink sexappeal of cloned dolls, while power and money has become the only purpose. Playing with the particular medium he's been fascinated with since childhood, Sangsik Hong creates his vision of the future with plastic straws, arranging them to create fragments that are just as worrying, as they are alluring. Is our future plastic and in which way will the values humanity shift? Hong attempts to answer such complex issues by proposing an essentially contrasting series.
Hong's seductive straw sculptures will be presented to New York public at Krause Gallery in October in an exhibition entitled Future Interrupted, following the season filled with interesting shows of Nasty Goreng, Cope2 and Ben Frost's Durability, and the second edition of Emerging to Established group show.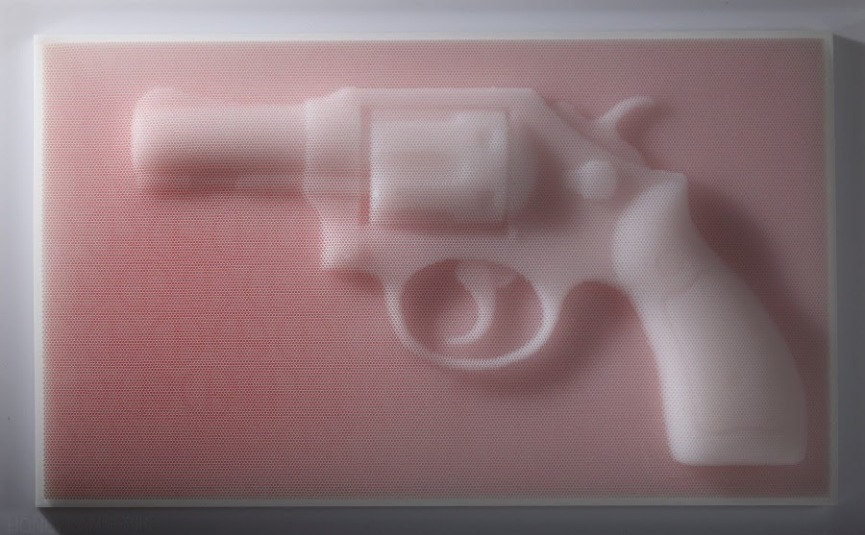 Alluring Texture of Light Pink
Deliberately opposing the overwhelming presence of technology in our lives, Sangsik Hong creates his works completely by hand, overriding the artificiality implied by the basic material he uses. Weaving his personal outlook and emotions into each piece, mixed with his understanding of the societal currents, the artist creates works that are perfectly polished, but impossible to reproduce mechanically, as they contain the crucial humane note within. Connecting emblems of power and sex as the most common wants of the modern man, Hong's key focus is on human desire, invoked by an enticing texture of his works. His artwork is made with magic straws, bendable, super-light plastic items, stacked in such a way that their ends are pushed in or pulled out to produce desired shapes, while the final piece retains transparency when viewed directly from the front, toying with visual and conceptual potential of the unique medium.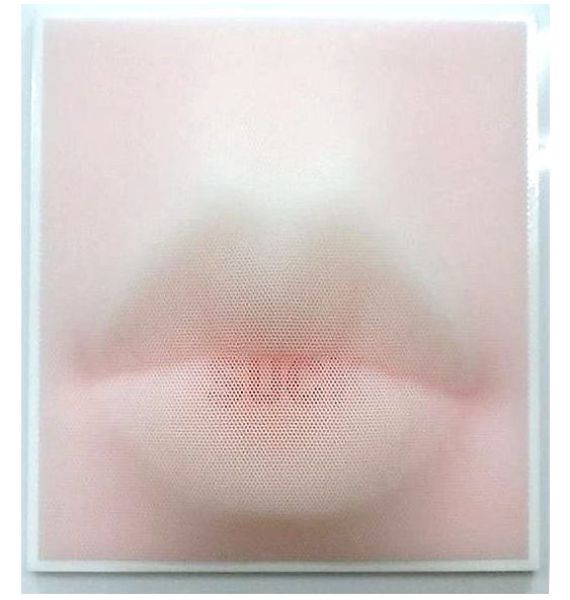 Between the Might and Must
Surpassing the inevitable significance of the material, Hong's work exerts powerful symbology, alluding to the wishful thinking, unattainable goals and the everlasting desires of a modern man. Plump lips unmistakably evoke desire and what is most commonly perceived as attractive in the silicone-infused, celebrity populated aesthetics of our culture, while a revolver is the clear sign of reign of power, brought by the inescapable violence. The irony of these symbols lies in the material they are made of - weak, gentle pink straws, which even when arranged so closely together give out a sense of weightlessness and naiveté. Visually stunning and technically impressive, Hong's sculptures deliver some of the key disparities of the stratified contemporary society. Core ambitions overlap with the implicit weakness of man's structure, contained within the medium, suggesting some of the greatest sources of modern frustration. Assuming a prophetic position indicated in the show title, Sangsik Hong conveys a not-so-bright looking tomorrow, in which people are to be divided among the powerful monarchs and the sexy slaves that count, and the insignificant, inexistant rest. We read this unattractive premonition among the titles of pieces, of which all poses axiomatic ordering or declarative tone, ranging from an imperative Suck, to the ironically conclusive Peace.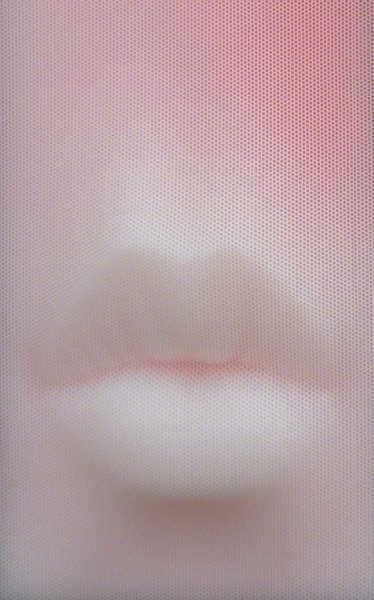 Future Interrupted by Sangsik Hong
Presenting the mastery over an unusual medium and an intriguing outlook of the Korean contemporary artist, Future Interrupted is opening at Krause Gallery on October 10, running through November 9, 2014. The exhibition promises an exciting window into contemporary art trends in Asia, in both the artistic and the philosophical sense.
Future is a constant preoccupation in contemporary art. Read about Daniel Arsham's vision of future here.