A tripped-out Dutch fashion art photographer who lived his short life hard and fast, Sanne Sannes became renowned for his taste for the erotic, and his fascination with women and seduction. After his untimely death at the age of 30 in a car accident, with only an eight-year photographic career of innovating art, Sannes recorded intimate moments, close to the skin, in coarse-grained black and white.
Opening during Art Rotterdam, an event that transforms the city into a paradise for art lovers and professionals, Ecstasy, Sanne Sannes at Kunsthall Rotterdam will present the work of this inspiring artist in over sixty unique vintage prints. The exhibition will also include books, the original sketch pages for his unpublished Diary of an Erotomaniac, as well as one of his "photo films".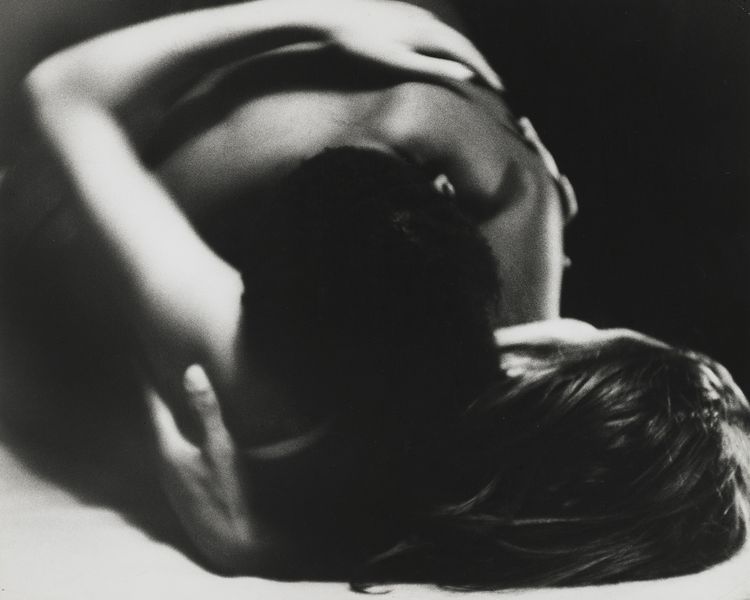 The Practice of Sanne Sannes
The images of Sanne Sannes recall the atmosphere of the sixties, which acted as an impulse both for his models and for his own talent in photography. His erotic photographic portraits feature exclusively women, a subject he was obsessed with for its erotic power. During ecstatic sessions, he managed to capture the desires, fears and shyness of his subjects in prints that reflected the amount of fun that Sannes had during the shooting.
Known for his unique working method, the photographer would circle around his models with his hand-held camera, giving them small assignments, and using flattery and cynical jokes to entice them into conveying certain emotions or taking on certain poses. Often out-of-focus and underexposed, the resulting works reveal their most intimate moments bathed in natural light.
Executed in his unique provocative language, these works feature extreme close-ups of breasts or faces, merging bodies and unnatural double exposures.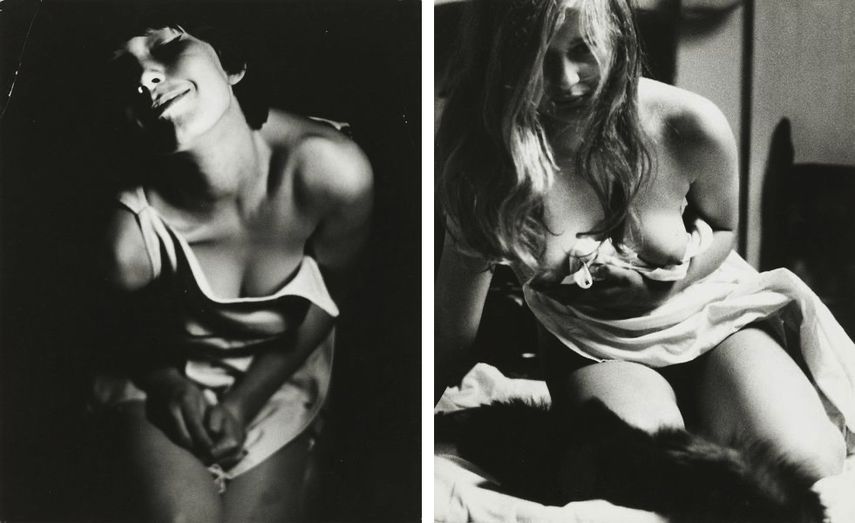 Sannes' Women
Although eroticism was predominant, Sanne Sannes managed to steer his photography clear of pornography. In 1966, the artist explained that his works cause a stir because they are emotional, "because the woman is not showing her exterior, but her interior: erotic desire, fear, distress, timidity."
I am not photographing sex. I am photographing eroticism. And to me, that makes a woman simply beautiful.
Prone to experimenting with the final processing, Sannes treated his negatives and prints with needles and sandpaper, cut them into pieces and pasted them back together again in a different way, or used chemicals, making each one of his prints unique. It all resulted in a completely unique style that made Sannes stand out in the 1960s.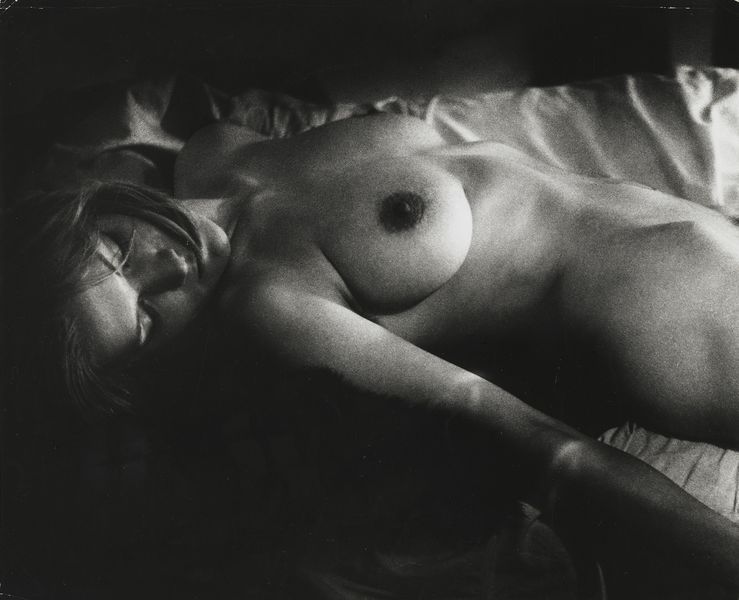 Sanne Sannes Exhibition at Kunsthal Rotterdam
Sanne Sannes' women took on all kinds of roles, sometimes cliché characters such as Eve, or a femme fatale – as featured in his never published Diary of an Erotomaniac, the sketch pages of which are shown at the Kunsthal. The exhibition will also feature various books, most of which were published posthumously, like Sex a Gogo, and the 18-minute film Dirty Girl that Sannes completed during his life. Also shown is a documentary about his life.
Ecstasy, Sanne Sannes will be on view at Kunsthal Rotterdam from February 6th until May 10th, 2020. Its opening will take place during Art Rotterdam Week on Thursday, February 6th by Gerrit Jan Wolffensperger, friend and former assistant to Sannes.
Featured images: Sanne Sannes, ca 1960-1967 © Courtesy Kahmann Gallery, Amsterdam. All images courtesy Kunsthal Rotterdam