It is widely known that the Venice Biennial is the oldest large-scale exhibition in the world, yet a very few people are familiar with the fact that the second place takes the São Paulo Biennial. It was established in 1951 by the Italian-Brazilian industrialist Ciccillo Matarazzo, and since 1957 the largest Brazilian Biennial has been held in his pavilion in the Parque do Ibirapuera. Interestingly so, that structure was built by former Bauhaus student Oscar Niemeyer and renowned Brazilian architect Hélio Uchôa.
The Bienal de São Paulo is organized by the Fundação Bienal de São Paulo since the 1960s, and through the years, shown works of both local and international artists. Based on the idea of internationalism and cultural diversity, so typical for Brazilian context, the manifestation aimed at promoting local contemporary art practices to a wider audience and vice-versa. The selection method is the same as with other biennials, so the rotating curator proposes a thematic framework and invites the fitting artists.
For the upcoming edition scheduled for September 2018, The Fundação Bienal de São Paulo appointed Spanish born curator Gabriel Pérez-Barreiro, who is a director and chief curator of the Colección Patricia Phelps de Cisneros. He holds a Ph.D. in Art History and Theory from the University of Essex (UK) and an MA in Art History and Latin American Studies from the University of Aberdeen (UK).
Pérez-Barreiro was kind to answer a couple of questions concerning his curatorial practice, with a special emphasis on São Paulo biennial 2018 concept.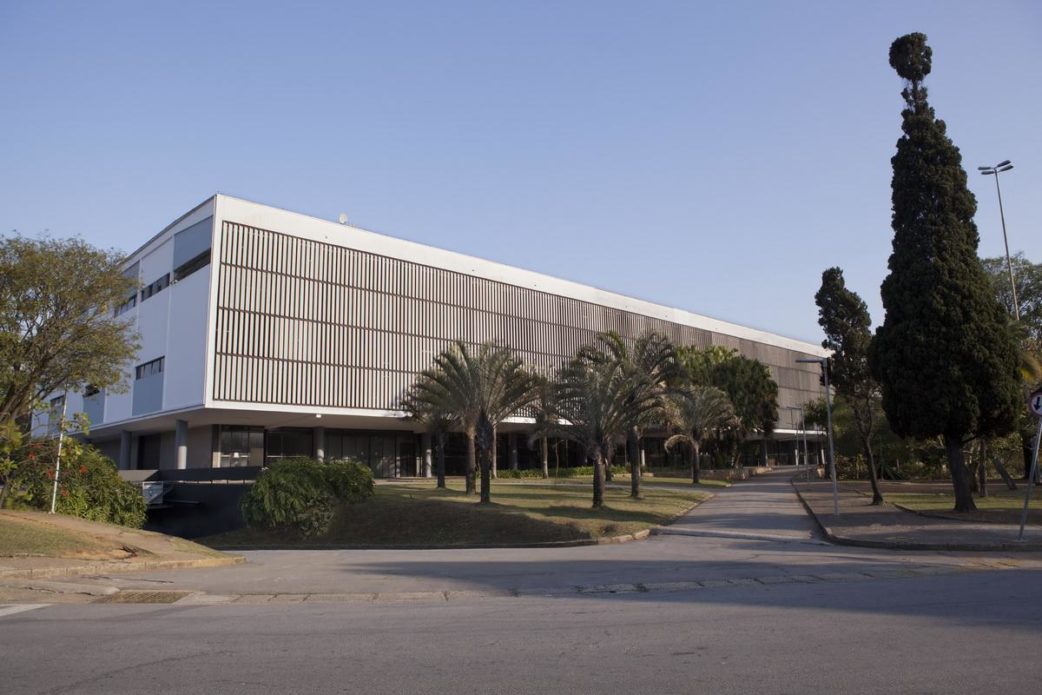 The Domains of Gabriel Pérez-Barreiro's Curatorial Practice
Widewalls: The occasion for this interview is without the doubt the 33rd Bienal de São Paulo titled "Affective Affinities". You have been appointed a curator of this important event, which is somehow natural due to your ongoing interest in Latin American artistic practices. Nevertheless, before we come to details around the Biennial, I have to ask you: how much did your curatorial practice changed over the years?
Gabriel Pérez-Barreiro: I trained as an art historian, without really knowing what a curator was. While studying for my Ph.D. at Essex University, we started a collection of Latin American art, and so I very much learned on the job: figuring out registration, insurance, storage, and the many practical aspects of the job. Over the years I have been fortunate to work on many different projects, from museums to biennials, and each one has its own challenges and lessons. I like to start each project from scratch, asking very basic questions: why are we doing this? What do we want to learn? What do we want other people to learn? And so on. I think of curatorial practice in terms of asking and trying to answer these questions.
Widewalls: The institutional curatorial practice in recent years has become quite commodified and governed by the commercial success of displayed content. Is it possible to find gaps and leave socially/politically-charged traces around the institution or are only freelance curators capable of being subversive?
GPB: It's true that the art world has been deeply affected by the explosion of the art market in recent years. But I don't make such a clear distinction between institutional and independent curators. Independent curators often have to work for art fairs and galleries, while institutional curators, depending on the context, might have huge freedom, or none at all if they are fundraising all the time. In Europe, for example, curators generally do less fundraising and development work than their American colleagues, as museums depend on public money, but this comes with its political limitations too. At the end of the day, I think it depends much more on the individual than just on the institution. There are very conventional curators and more daring ones, and they often leave their mark wherever they are.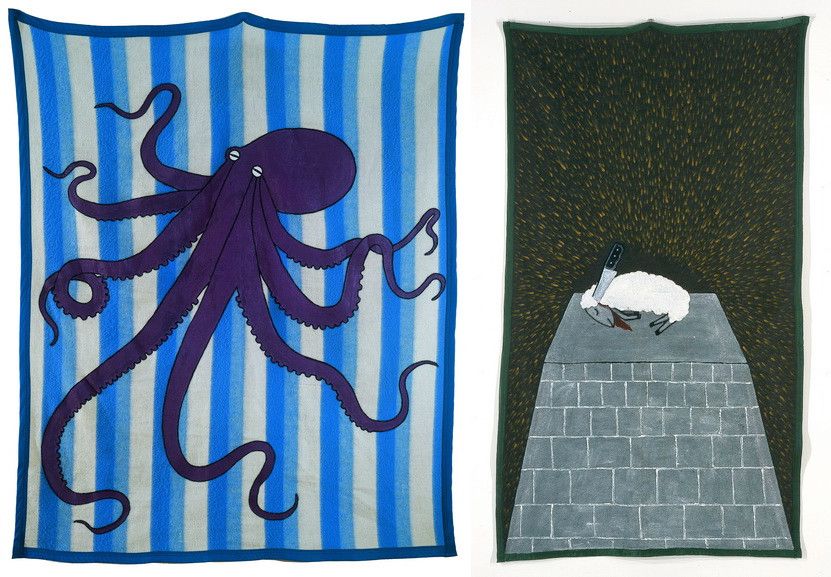 The Conceptual Framework Behind 33rd Bienal de São Paulo
Widewalls: Bienal de São Paulo in Brazil is the world's oldest biennial after the one in Venice. It has quite a tradition, so I am interested in your perspective on the notions of center and periphery in (a globalized) art world?
GPB: When I was a student, we very much thought of the world in these center/periphery terms, as most art histories and museums acted as though art was only produced in Western Europe and the United States. Today things are quite different, we now expect to see art from Latin America, Africa and Asia in any biennial, fair or museum around the world. Of course, it could always be more evenly distributed, but I think we have come a long way. Today, for example, some of the most valuable artists in the contemporary art market are Brazilian and Chinese, this was unthinkable just 20 years ago. We also have Latin American curators at MoMA, Tate, Reina Sofia and many other institutions, and this is having a huge impact on how we think of art history now.
Widewalls: According to the intriguing title, it seems that you combine literature and theory as a base of your curatorial concept in order to search for new solutions. Could you emphasize the decision to explore the notion of presence, attention and the environment through twelve individual projects and seven collective exhibitions?
GPB: My aim was to explore an alternative to a centralized thematic curatorial model that tends to produce events that are primarily understood for their discursive abilities rather than the experience of visitors and participants (including artists). I wanted to question this idea of the curator as a kind of god with a megaphone, to instead reflect on how an exhibition is perceived differently by each spectator, on the ways they create their own affective affinities with the artworks and ideas presented. Art is one of the few places we can still use our attention in a non-instrumental way to question and explore our relations and preconceptions. This is also what led me to prioritize issues around the economy of attention. I'm convinced that attention is the central political issue of our time, and it is not a coincidence that social media platforms are radically changing the way we perceive reality — we have seen devastating examples of this in our political, civic and private lives.
The educational material for the 33rd Bienal focuses on these issues, bringing together a series of attention protocols that aim to decelerate the experience of observing, encouraging a certain degree of metacognition and awareness into the process.
Having the exhibition composed by 12 solo projects, curated by me, plus 7 completely different exhibitions curated by the artist-curators will offer the audience the opportunity to enjoy a polyphonic experience, built from multiple exhibitions and sensibilities. I aim to encourage visitors to explore the spaces creating connections and relating to each part of the exhibition their own way. One of my main concerns was to create experiences that would allow individuals to experiment with art in a non-linear or non-reductive way. In this sense, in addition to the curatorial structure, the educational platform and the use of the physical space were key to achieve these goals.
Few Words On Selection And Future Plans
Widewalls: It seems that you are quite interested in participative works. What were you searching for during the selection process? Should the exhibition as a whole activate the local community and introduce knowledge production?
GPB: I think all art is profoundly participatory, even an abstract painting on the wall. I find Mario Pedrosa's ideas on the generation of an affective relationship between the artwork and the viewer to be extremely helpful in this regard. I think that viewing art, and being aware of how we focus our attention, is an extremely active, and political, act.
I chose artists whose work is dense, and whose work I could not substitute with a descriptive label. With this very broad definition (which actually excludes a lot of artists), I then searched for quite different artists. The seven artist-curators all work in very different languages and contexts, and this was intentional. Rather than trying to favor one particular kind of art over another, I wanted to work with a concept of real diversity.
The biennial serves a huge audience (900,000 visitors in the last edition). For me, it is a huge priority to think of this audience, and the experience we offer to people who may not be familiar with contemporary art in their everyday lives. I this sense São Paulo is not like Venice or Kassel, where you can make an event that speaks mainly to other curators and art world professionals. This audience is a vital part of the biennial, and the project will succeed or fail in the extent to which it can activate experiences in each one of those visitors.
Widewalls: For the end of this brief, yet exciting interview - could you tell us a bit about your future plans?
GPB: For now, I am completely focused on opening the biennial. It's a huge project involving hundreds of people, all with particular needs and expectations that need to be attended to. Once it opens I hope to take a break to meditate on the next steps but right now it's impossible to say.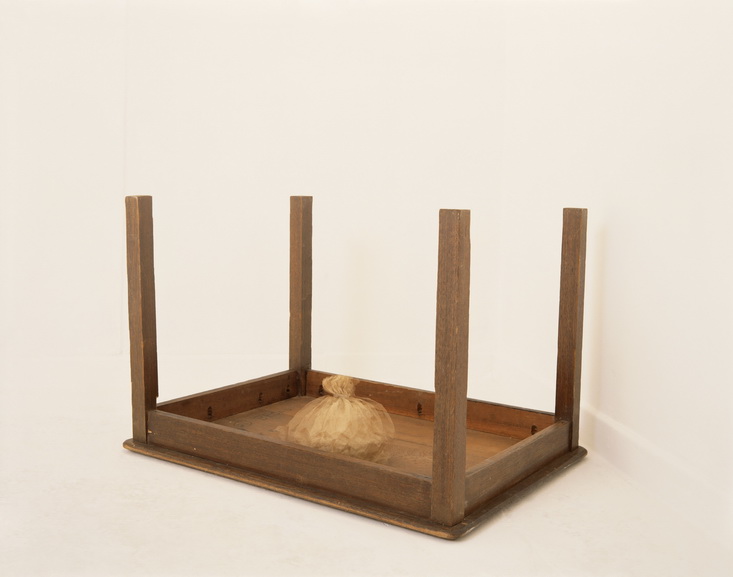 Featured image: Gabriel Perez-Barreiro © Pedro Ivo Trasferetti / Fundação Bienal de São Paulo