Working with photography, video and audio, Canadian artist and educator Sara Angelucci explores the original context in which images are made. Examining vernacular photographs and films, she draws attention to conventions of image-making and the way vernacular images frame particular stories and create histories and memorialization.
Her latest body of work will soon go on view at Stephen Bulger Gallery at her second solo exhibition within the space. In this show, titled Piece Work, Angelucci examines her relationship with Canada on the occasion of the country's 150th birthday.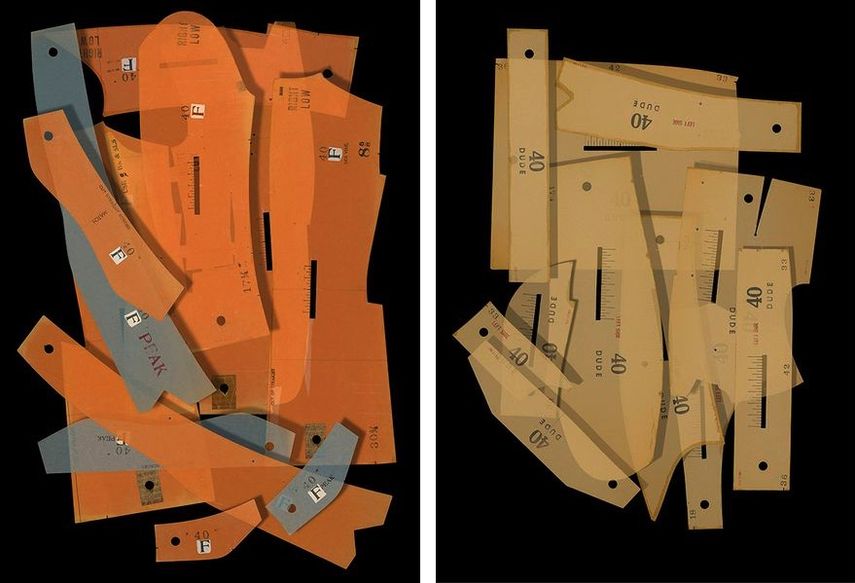 Examining Her Relationship With Canada
In her practice, Sara Angelucci aims to draw our attention outside of the image frame, pointing to the social and historic conditions that constitute the bases of the image.
Invited by the Art Gallery of Hamilton to create a project in recognition of Canada's 150th birthday, Angelucci considered how she came to be Canadian, and her relationship to the bustling industrial city of Hamilton itself. The artist's parents, grandparents and extended family immigrated to the country in the 1950s and settled there, setting out to build a future.
Angelucci's mother, Nina, founded employment at Coppley Apparel, a Hamilton clothing factory specializing in men's suits. In this job, which was her first paying one, she did piece work and was paid by the number of pieces she managed to sew.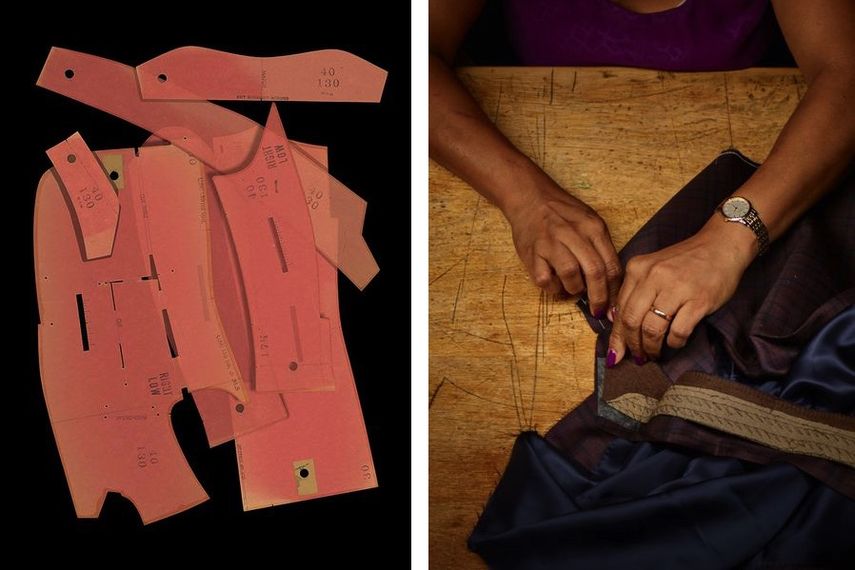 Daily Life at Coppley Apparel
The exhibition at Stephen Bulger Gallery features color photographs, sound installation, video and sculpture. To create this body of work, Angelucci visited Coppley Apparel many times, fixating herself on the sewers.
As she watched these hard-working women handle their machines with skill, strength and dignity, she envisioned what her mother's daily life must have been like.
Through the history of labor in Canada, sewing factories provided employment for a lot of immigrant women. At the Coppley, which was founded in 1983, there are currently thirty languages spoken by people who decided to immigrate to Canada for a variety of reasons. In a time characterized by a crusade against immigrants, the artist feels it is more important than ever to tell their stories.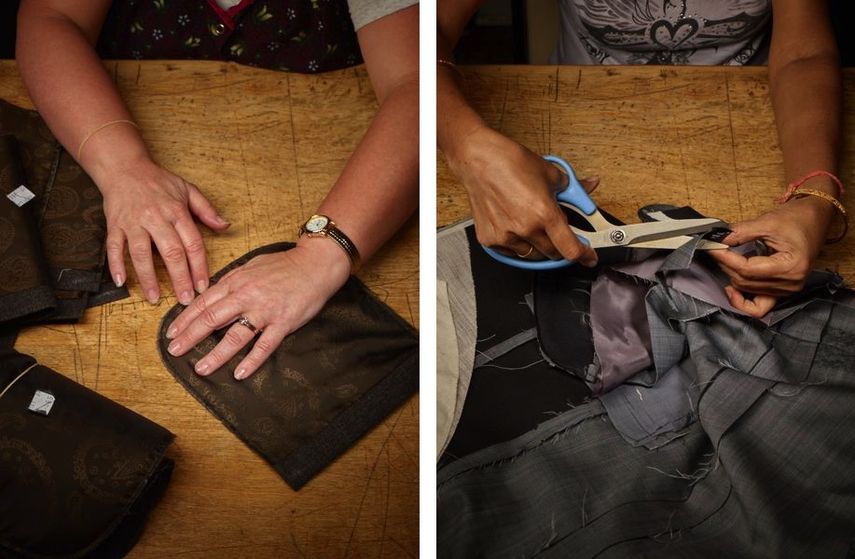 Sara Angelucci Exhibition at The Stephen Bulger Gallery
In recent work, Sara Angelucci has been drawing from the history of photography, as well as natural and social histories, paying particular attention to the historic condition of women's labor.
The exhibition Piece Work will be on view at Stephen Bulger Gallery in Toronto from June 2nd until July 14th, 2018.
Featured image: Sara Angelucci - Mano D'Oro. Collar sewing (detail). All images © Sara Angelucci, Courtesy Stephen Bulger Gallery.