A Canadian photo-based, multidisciplinary artist, Sarah Anne Johnson explores the dichotomy between reality and perception. Focusing on themes of nature and idealism, she fabricates images that express not just a moment in time, but the feelings she has towards the subject. She makes these feelings visual by adding materials such as paints, re-touching inks, glitter, as well as incorporating burning, scratching, and gouging.
Stephen Bulger Gallery will present the latest body of work by this talented artist. Titled This Land, the exhibition brings together landscape scenes from a variety of places, showing natural beauty and wonder in a multitude of guises. Through this series, Johnson continues to bridge the gap between the psychology of place and the dividing line between what is real and what is felt.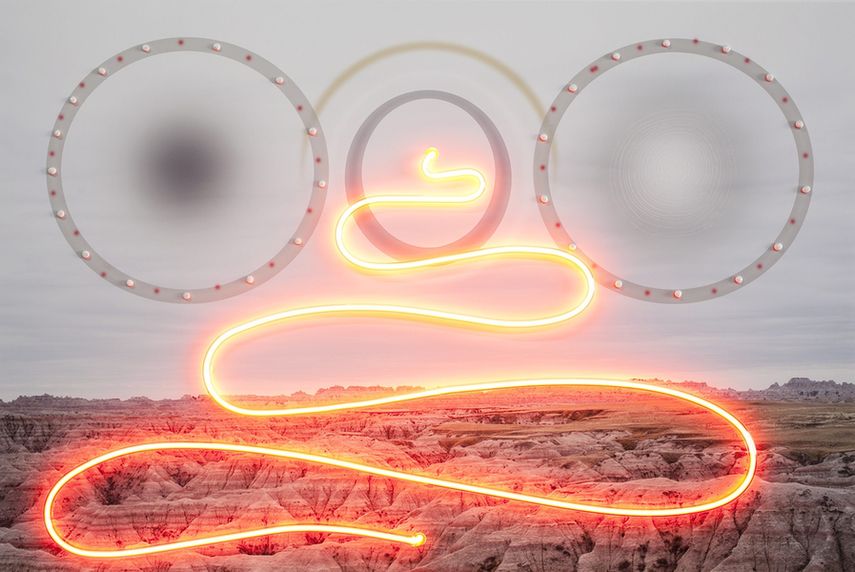 The Practice of Sarah Anne Johnson
Taking a playful but considered approach, Sarah Anne Johnson tackles the troubled relationship humanity has with its own environment. Part imaginary and part real, the scenes she constructs echo a search for utopia.
Combining beautifully seen images in the world with the use of alternately aggressive or subtle interventions made in the studio, she amplifies and shifts the documentary effects of photography through the re-creation of their content. Working at the intersection of reality and perception, she integrates the emotional and physical aspects of the landscape into her work.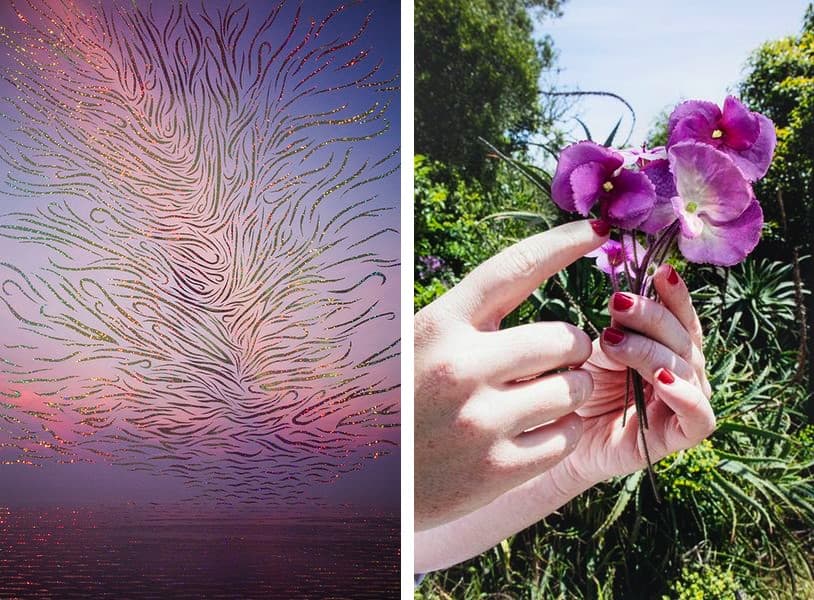 This Land
As in her previous bodies of work, Sarah Anne Johnson continues to explore the connection between photographic object and reality by using a broad mix of unconventional materials that undermine the seriousness of these scenes, mock our traditional ideas of high and low art, and magnify the dark truths about our relationship with the environment, but also question the relationship between nature and photography.
Using materials and tools such as cotton balls, artificial flowers, heavily applied epoxy, holographic tape, and spray paint, and the use of Photoshop creates a range of contradictions which construct a parallel life, provoking emotion, delight, and suspicion.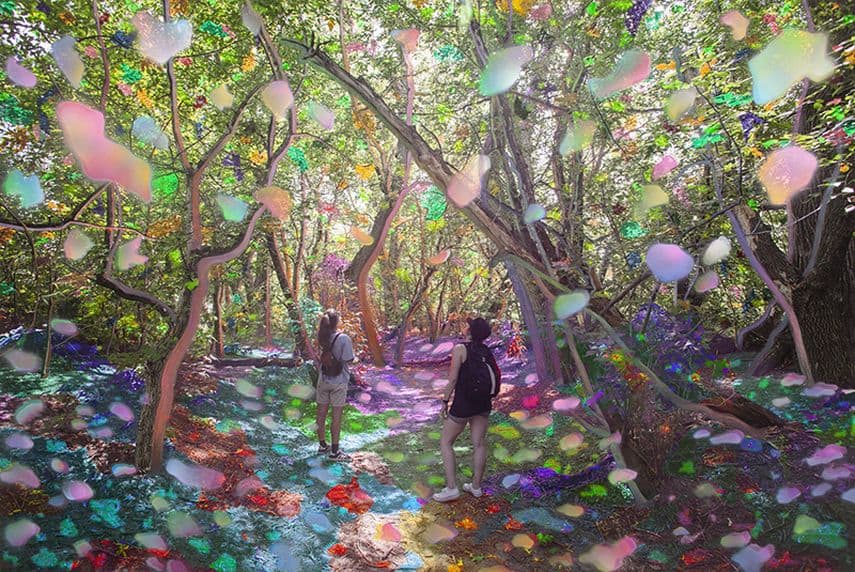 Sarah Anne Johnson Photography at Stephen Bulger Gallery
By addressing the image and its content in an experimental way, Sarah Anne Johnson generates a new type of documentation that is eminently personal and true, while conferring universal value on intimate expression.
The exhibition This Land will be on view at Stephen Bulger Gallery in Toronto from May 4th until June 15th, 2019. The opening reception will take place on Saturday, May 4th, from 2 to 5 p.m.
Featured image: Sarah Anne Johnson - Golden Spike, 2017. Images © Sarah Anne Johnson / Courtesy Stephen Bulger Gallery Toronto, Julie Saul Gallery, New York.