Looking at the artworks of Sarah Braman, one can get a feeling that she's like someone who is able to see certain things in a completely different way than regular folk. For instance, that sectioned old camper trailer is, indeed, exactly what it sounds, but it is also an artwork, placed on an art gallery floor like it's always belong there, without any doubt. The truth is that the artist puts found objects together, in the manner of a proper Neo-Dadaist, creating art that is somewhere between sculpture and assemblage, ready to be contemplated by a contemporary viewer. Sarah Braman's new sculptural works and panel paintings are soon going to be gathered for her first solo exhibition in New York in five years, hosted by Mitchell-Innes & Nash.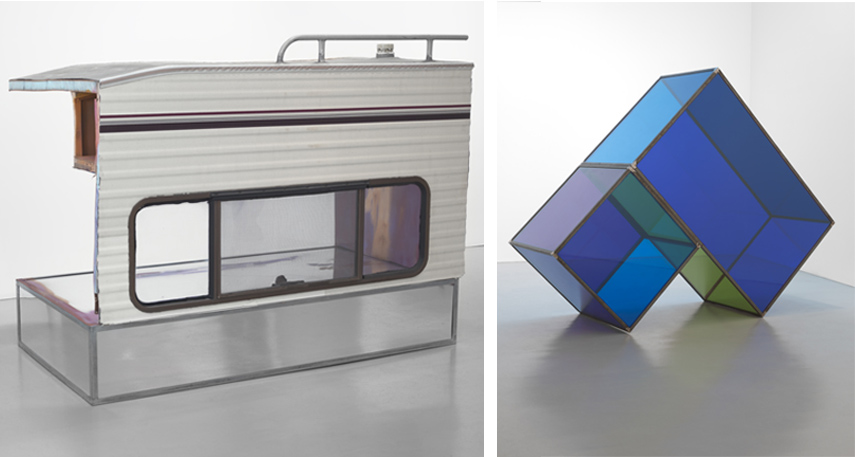 YOU ARE EVERYTHING
Some five years ago, Sarah Braman began scavenging parts of scrapyard vehicles and old furniture elements, and putting them together to create three-dimensional artwork. She would then paint these structures using soft, translucent volumes of color, hues of purple, blue, pink, yellow. Some other painted objects would also be attached to it all - a set of glass and Plexiglas cubes, or hand-dyed fabric. Each of them seems to be contributing to the creation of a perfect balance that, perhaps, did not look logical to an ordinary viewer at first, but it does now. More recently, Sarah Braman started using utilitarian, things from domestic life, like discarded bunk bed, a truck cap, an old love seat or a wooden desk, to serve as a basis for her artworks to come.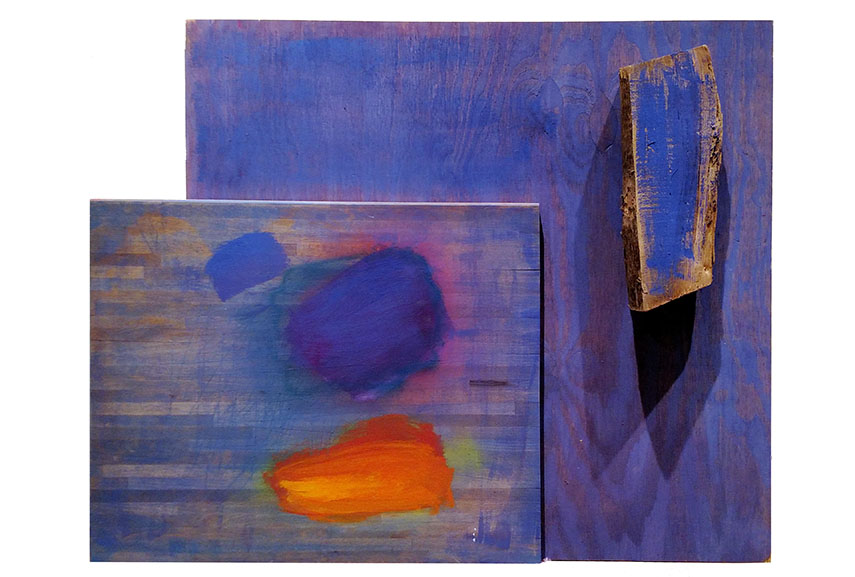 The Art of (Un)Balance
Through such artwork, Sarah Braman wishes to demonstrate the physical marks left on these objects, as a result of their use and existence. By tilting them, and putting them in a context different than the original, the artist destabilises the notions of home and family, bringing an unsettling atmosphere to her exhibition space. Contributing to this is the fact her pieces appear scattered in space, left to chance. There are also her plywood panel paintings, pieced and colored together, that evoke the works of geometric abstract art, produced by the likes of Ellsworth Kelly, or Frank Stella. The sublime of Sarah Braman's colors, mixed with forms of nature they reside on, make up another type of (un)balance, between the metaphysical and the earthly.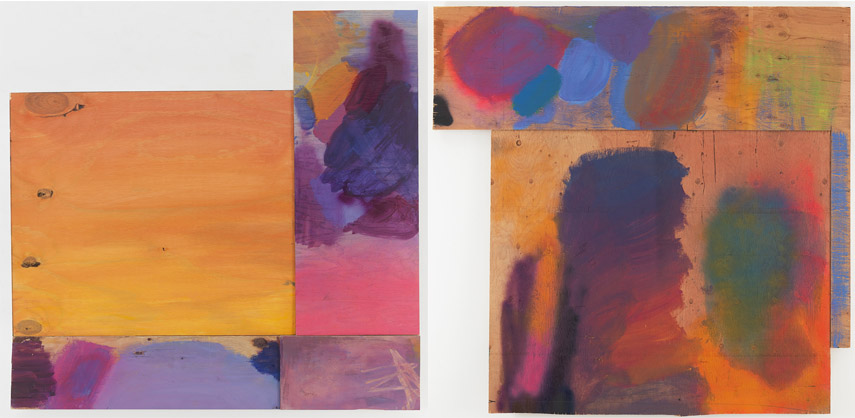 Sarah Braman at Mitchell-Innes & Nash
The art of Sarah Braman lets us know about some other views on concepts we thought we knew all too well - those of home and family. Her sculptures carry memories of a certain lifetime placed in a certain environment, and are now engaged in a whole new kind of existence to which, however, they also belong, with the same intensity as they belong to the first. YOU ARE EVERYTHING, an exhibition of works by Sarah Braman, will be on view at Mitchell-Innes & Nash in New York City, USA, from March 10th through April 16th, 2016. The opening reception is scheduled for Match 10th, from 6pm to 8pm.
Featured images: Sarah Braman - Breakfast, 2011. Camper chunk, steel, plexiglas, and paint, 77 1/4 by 107 by 93 in. 196.2 by 271.8 by 236.2 cm. All images courtesy of the artist and Mitchell-Innes & Nash, NY