A highly influential artist, Sarah Charlesworth focused on examining the role that photographic images play in contemporary culture. Over her 40-year career, she explored representation and symbolism, first through re-photographing and collaging found images, and later through creating stylized arrangements for the camera. The artist's first full-scale museum exhibition in Los Angeles will soon be on view at the Los Angeles County Museum of Art (LACMA). Titled Sarah Charlesworth: Doubleworld, the exhibition will feature around 70 photographs from 10 bodies of work made between 1977 and 2012. The selection includes her earliest works such as the series Modern History and her final photographs from the series Available Light, with important examples in between.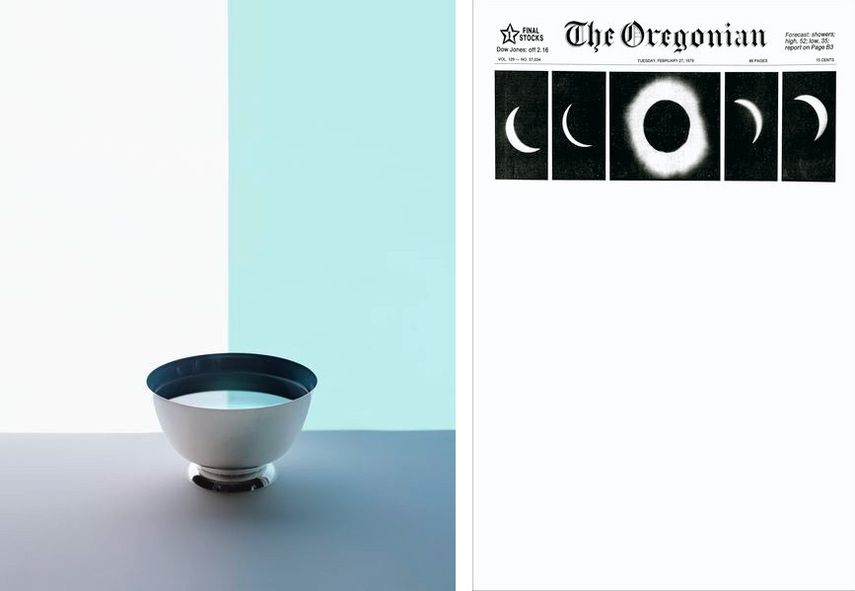 The Practice of Sarah Charlesworth
Closely aligned with a group of artists in the 1980s known as the Pictures Generation, Sarah Charlesworth was concerned with how contemporary life is mediated and governed by pictures, specifically experienced through newspapers and magazines, on television, and in film. Exploring and questioning contemporary life through visual imagery, her approach is particularly relevant in understanding our current image-oriented culture and decoding the roles that images play as forms of representation, as icons, and as symbols. Her works raise important questions about cultural and sexual stereotypes, personal symbolism and the role of pleasure and beauty, in both art and life. Over the course of the 40-year career, she covered a lot of stylistic and intellectual ground, encompassing writing and teaching alongside art-making.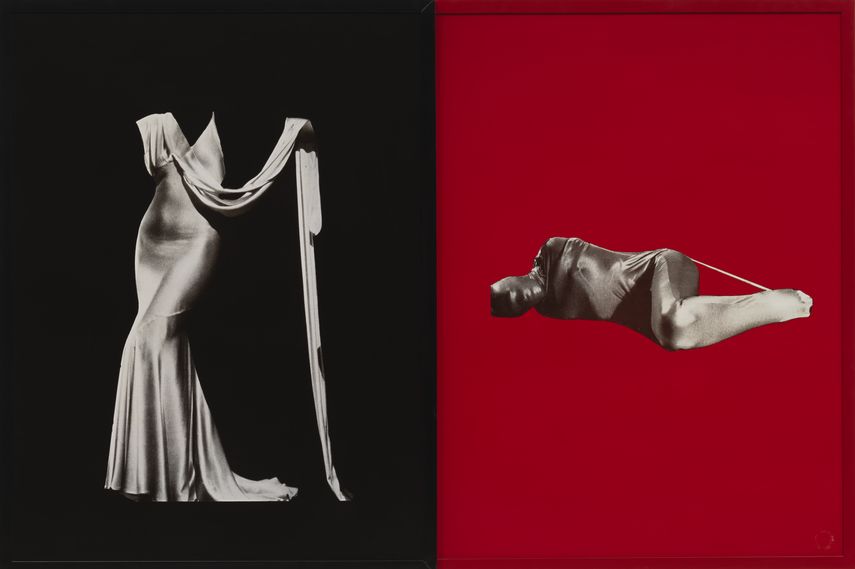 The Exhibition Highlights
The first gallery pairs one of the Charlesworth's earliest works Tabula Rasa from 1981, reflecting her early interest in examining originality, with the series 0+1 from 2000, that test the threshold of visual perception. Other highlights of the exhibition include her Neverland series from 2002, where she photographed objects, either alone or in groups, on fields of color; Figure Drawings from 1988-2008, featuring an installation of 40 framed images of the human figure; Objects of Desire from 1983-1989, where she made collages of found photographs and rephotographed them against bright background of red, blue, green, yellow, and black; Renaissance Paintings from 1991, featuring individual figures and objects from disparate Renaissance paintings isolated and re-photographed against monochrome backgrounds; Doubleworld from 1995, where the artist transitioned from collaging and re-photographing found images to creating stylized arrangements for the camera; Stills from 1980, where the artist compiled and re-photographed over 70 clippings of press photos that capture people falling or jumping off tall buildings; Available Light from 2012, incorporating many of her techniques utilized over the course of her career; and Modern History from 1979, in which she has re-photographed the front page of the newspaper with the text redacted.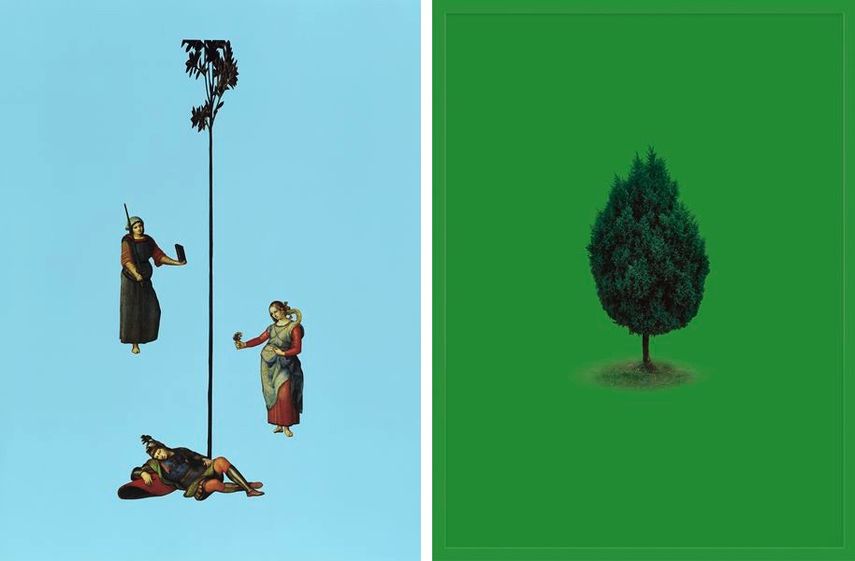 Sarah Charlesworth Art Exhibition at LACMA
Invested with a rare precision and dedication, Sarah Charlesworth produced a body of work that continues to inspire contemporary artists and viewers who are surrounded by an increasingly image-saturated culture. Curated by Rebecca Morse, associate curator of the Wallis Annenberg Photography Department, the exhibition Sarah Charlesworth: Doubleworld will be on view in LACMA's Art of the Americas Building, Level 2 from August 20th, 2017 until February 4th, 2018. The exhibition was organized by the New Museum of Contemporary Art where it was on view from June 24 through September 20, 2015. It will be accompanied by a fully illustrated catalog with contributions by Johanna Burton, Sarah Charlesworth, David Clarkson, Hal Foster, Barbara Kruger, Kate Linker, Margot Norton, Lisa Phillips, Cindy Sherman, Laurie Simmons, and Sara VanDerBeek. The related programming includes the artist talks with Laurie Simmons Sarah Charlesworth: The Story of Her Life and a gallery discussion with the publication essayists.
Featuring images: Sarah Charlesworth: Doubleworld, exhibition view. All images courtesy LACMA.