A renowned American artist, Sarah Sze known for her unique sculptures and site-specific installations assembled from ordinary objects. The artist continually collects little things everywhere she goes, from plastic plants and candies to packing materials and aluminum ladders, creating works that serve as autobiographical records of where she's been.
The artist's latest body of work is currently on view at the Fondation Cartier pour l'art contemporain, in her second solo show with the gallery. Titled Night Into Day, the exhibition present an immersive installation that aims to transform the visitor's perception and experience of the building.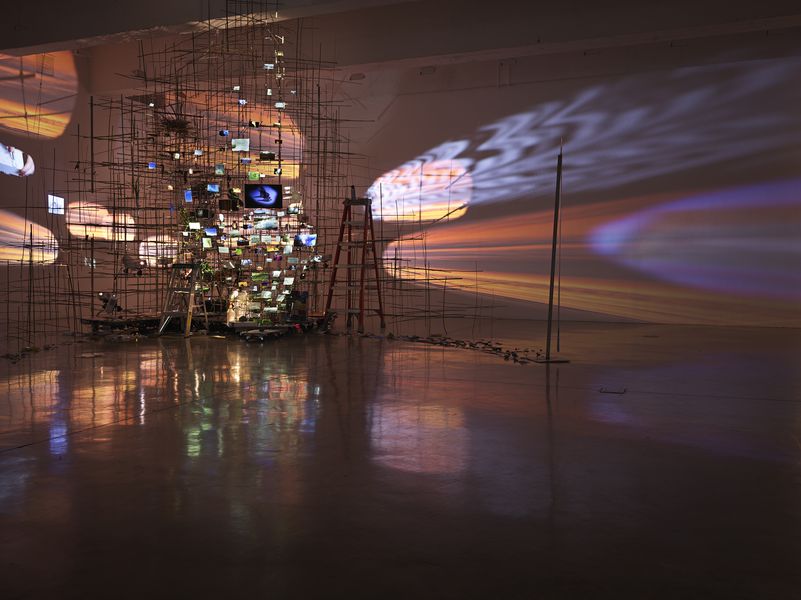 Time, Space, Memory
Continually blurring the boundaries between painting, sculpture and architecture, Sarah Sze creates patchwork compositions that exist on the edge between life and art. In her latest show, the artist will explore the way in which the proliferation of images around us impacts our relationship to objects, time and memory.
Combining architectural, the sculptural and the filmic, this installation is aimed at altering the viewer's perception of space and time. At the same time, it seems to strive and ultimately recognize our failure to fully model the inscrutable concepts of time, space and memory.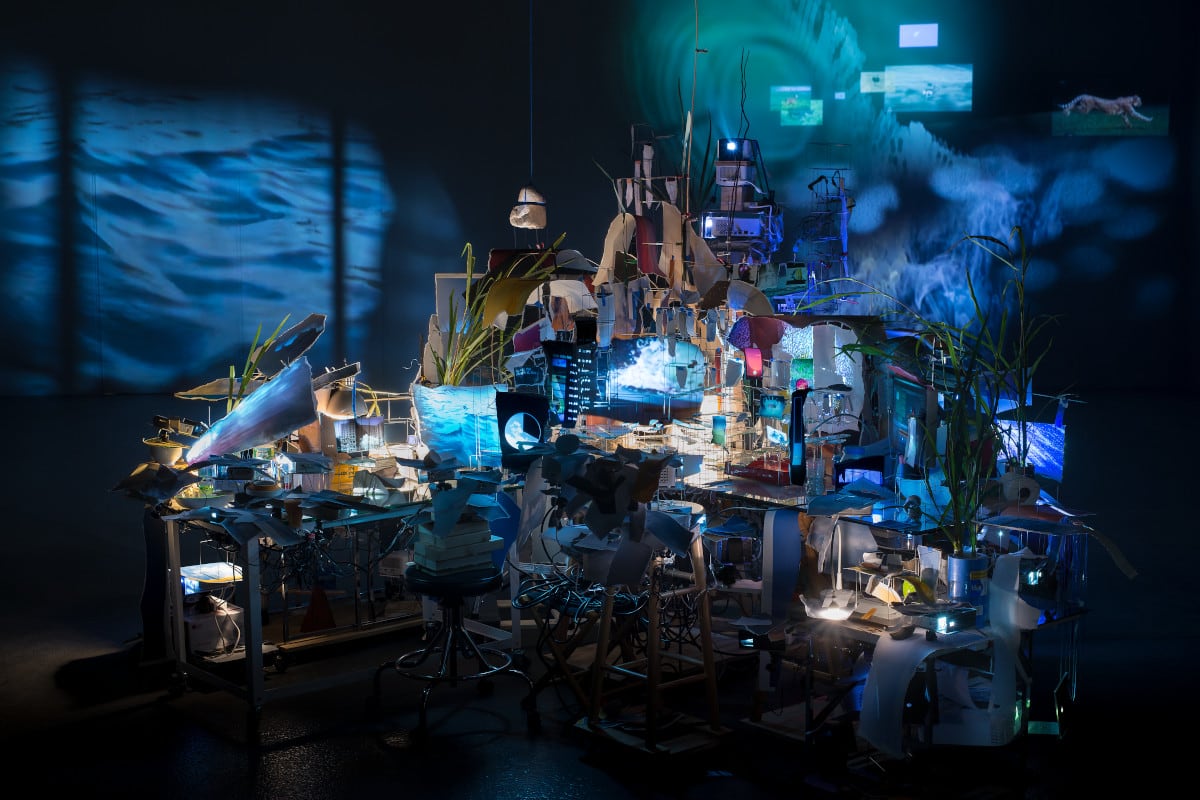 The Transformation of the Building
Moving images that collide, shift in scale, disappear and reemerge are cast onto walls, turning the building into a magic lantern. The display begins with a fragile planetarium-like sculpture composed of photographs, objects, light, sound and video projections that seems to float in the gallery space. Continuing to another space within the gallery, the visitors can see a mirrored, concave, fragmented structure that reflects its surroundings and produces an unsettling and fractured landscape of shards and pieces, glimpses and refractions.
The images Sze used for her installations include the depictions of timeless elements of nature, such as earth, fire, water, and natural processes, but also images shot from iPhone or culled from the internet depicting everyday objects such as shaving chalk, cutting foam or burning wood. The images are left to the viewers to be edited and deciphered through the act of seeing and reading.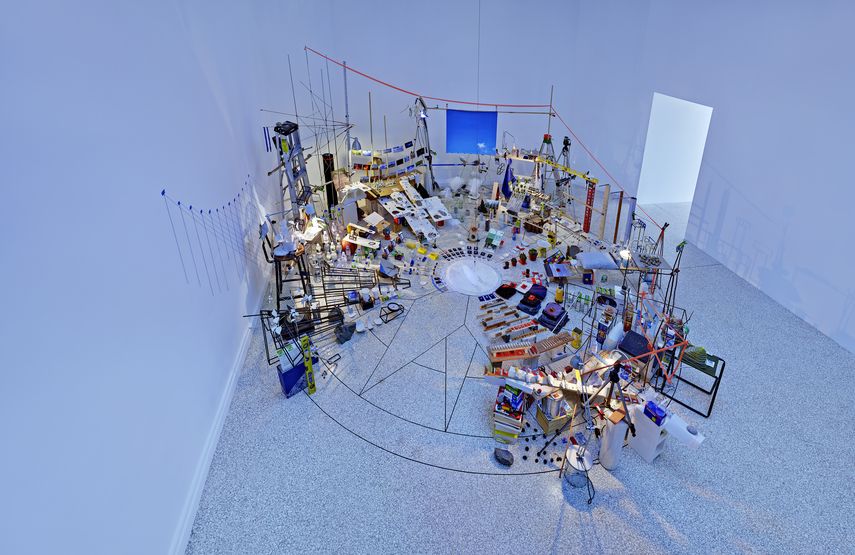 Sarah Sze at Fondation Cartier
During the livestreamed walk through the exhibition, the French philosopher Bruno Latour said:
Sarah Sze exacts accuracy through the abstraction of the world and its representation.
Curated by Leanne Sacramone, assisted by Maëlle Coatleven, the exhibition Night Into Day will be on view at Fondation Cartier in Paris until March 7, 2021.
Featured images: Sarah Sze - Twice-Twilight © Luc-Boegly; Night Into Day, View from the garden. © Edouard Caupeil. All images courtesy Fondation Cartier.