Ingrid Burrington describes herself as an artist who writes, makes maps and tells jokes. Analyzing and decomposing pieces of our infrastructure in a methodical yet entertaining way, she tries to raise awareness in both herself and us. In her solo exhibition Reconnaissance at NOME Berlin, she will present a series of satellite view pictures of politically and technologically significant sites such as data centers, air bases, space stations and downlinks. These large-scale lenticular prints created by high-resolution aerial photography capture each location at different points in time to show the instability and shifting realities of satellite views.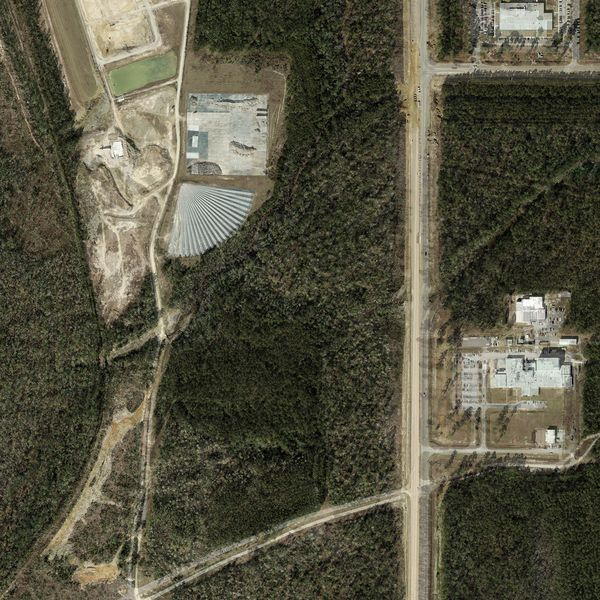 Looking From Above
The history of looking from above encompasses everything from balloon shots during the nineteen century and early reconnaissance from the World War I to the aerial views we consult today. Using this perspective and referring to its history, the exhibition questions the idea of all-seeing omniscience. Examining lenticular images, one can notice certain fluctuations while moving through space. This shows how these images are composite and digitally altered. While aerial view can sometimes help us get the better idea about a certain space, some aspects of it remain obscured. Building details are crystallized and camouflaged by filters, certain locations blurred due to the censorship and the view of the same location changes over time due to the data center's construction. These visual representations are combined with machines, infrastructures, and processes that created them. The map that represents a certain territory is usually far from it, and it may significantly differ from the reality on the ground.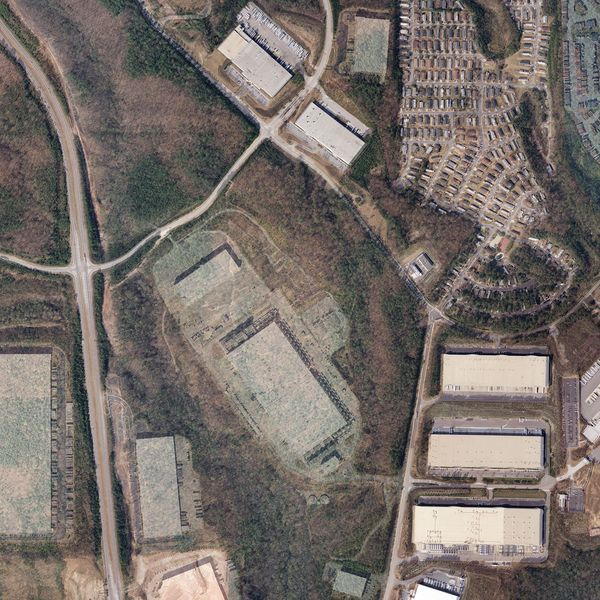 The Practice of Ingrid Burrington
Mapping and documenting elements of network infrastructure, Ingrid Burrington examines its geographic contexts and material realities to demystify technologies and their politics. Blending dedication and curiosity, Burrington's art shows us how little we know about our surroundings. Her work introduces us to this physical face of modern technologies and articulates their underlying power dynamics. She is fascinated with the internet, the physical vectors and landscapes of it. Her best-known projects are Submarine Cable Taps, The Pieces of Baltimore, S17 Map and Guide and States of Uncertainty, among others. She writes for various magazines and she is a member of Deep Lab, a collective of researchers, artists, writers and engineers who explore subjects of control, power, technology, and society.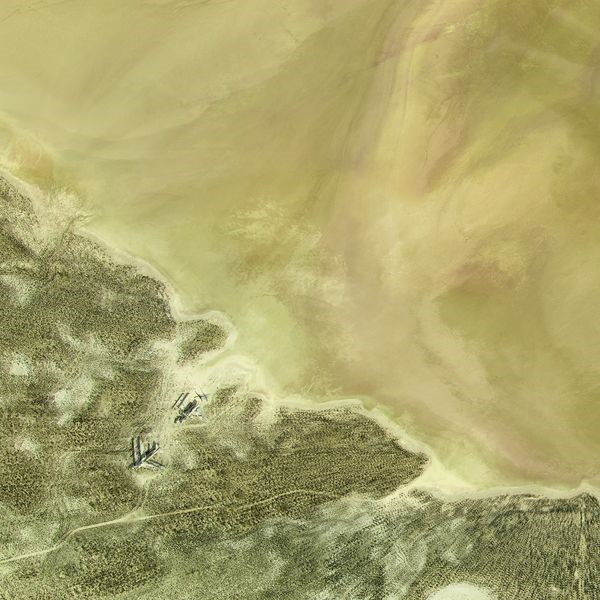 Satellite View Pictures at NOME Berlin
Located in Berlin, the gallery NOME operates between art, politics and technology aiming to raise critical awareness of the crucial issues facing our age. It features international emerging and mid-career artists working with a broad range of media. The exhibition Reconnaissance will be on view at NOME from September 17th until November 11th, 2016. The opening of the exhibition will be held on September 16th at 6pm. The press preview will be organized on September 15th at 6:30pm.
Featured images: Ingrid Burrington - Edwards Air Force Base (34.8190015, -117.853113) (detail), 2015. All images courtesy of NOME.