There is a rare serenity in SatOne art. He is an artist from Germany who is inspired by much more than just his immediate surroundings, following the many travels he had undertaken so far. Abstract in nature, his art is, in fact, an expression of sensitivity present in objects, but which can be 'seen' only on an instinctive level. The colorful sensuality of his works, brought together at almost close. yesterday exhibition at art is just a four letter word gallery, continues the artist's narration of exquisiteness hiding from direct observation, being sensed only through reflection.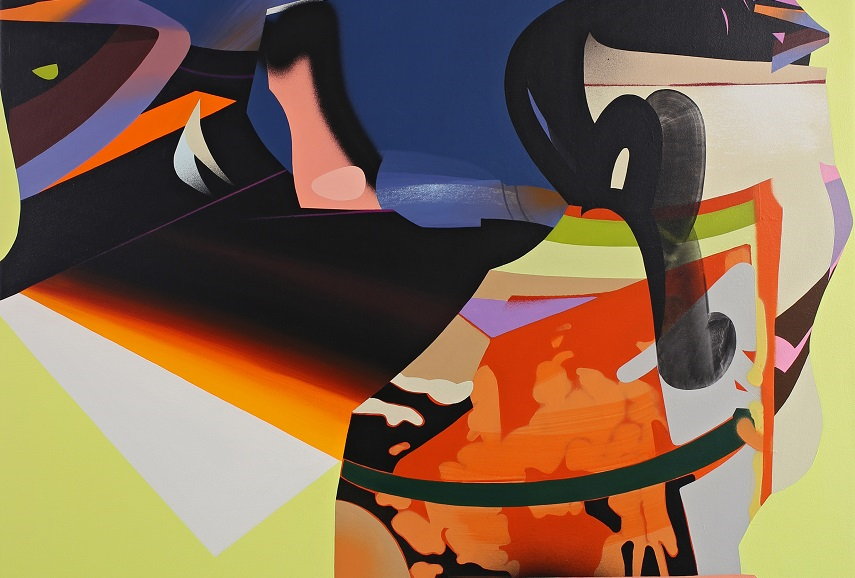 SatOne Art
SatOne is an artistic name of Rafael Gerlach, who was born in 1977 in Venezuela. Since 1979, he has been living in Munich, and these early travels seemed to announce that travels will be an important part of his life. One of the trips he has undertaken in the early 1990s brought graffiti to his attention. While traveling to the inner-city of Munich, he noticed sprayed walls which enticed him to join the local urban art scene as SatOne. Trained as a graphic designer, he often traveled to far-off destinations in search for inspiration.
His art is not disruptive of its surroundings, as many street expressions are, but is instead integral to them. His studio works, however, allow a greater degree of experimentation, both in style and techniques he deploys. From 2000 on, he developed a distinct abstract style, which starts with figuration and objects, but the color fields that develop from it overcome any references to the living world.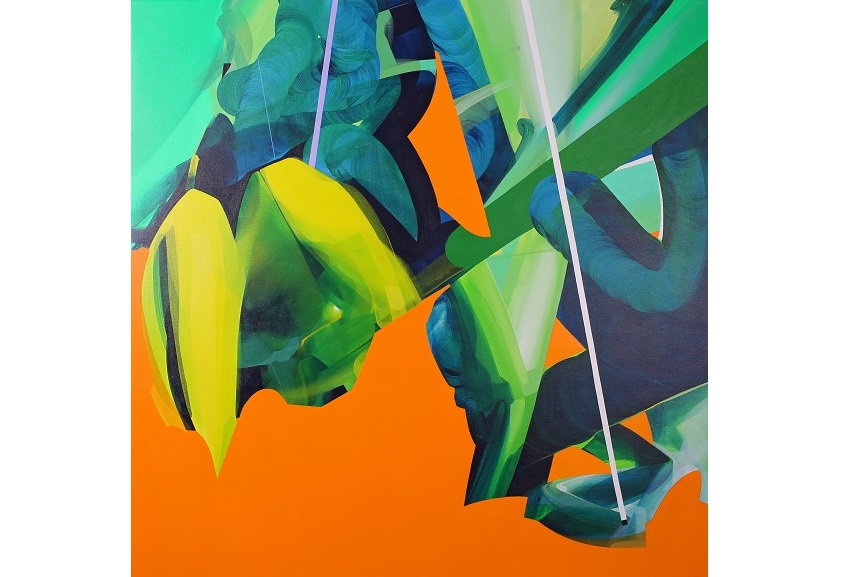 Substituting Language with Sensations
SatOne's works from streets when compared to the ones from his studio contain certain stylistic distinctions, mostly boiling down to an inability to use studio techniques in the exterior. However, his style, in general, covers the same topics, dealing with impressionistic renderings of our reality. Objects on his artworks are present, but not in forms we are familiar with. They exist as impressions, as fields of color that invite interpretations based on sentimental value and sensations. The atmosphere is guiding the viewers to enjoy the essence of objects, rather than their realistic depiction.
Subconscious mind and resonances it can pick up, seem to be of primary interest for SatOne, who distances himself from the privilege of interpretation – he opens a broader specter of possible meanings, leaving the viewers to sense the one most pertinent to them. The title of the show at art is just a four letter word gallery, show us another aspect of the artist's preoccupations. almost close. yesterday reaches into the process of creation, and an ultimate dissatisfaction that lurks behind the creative process. However, only dissatisfaction can propel artist into a new spiral of creation, SatOne seems to conclude.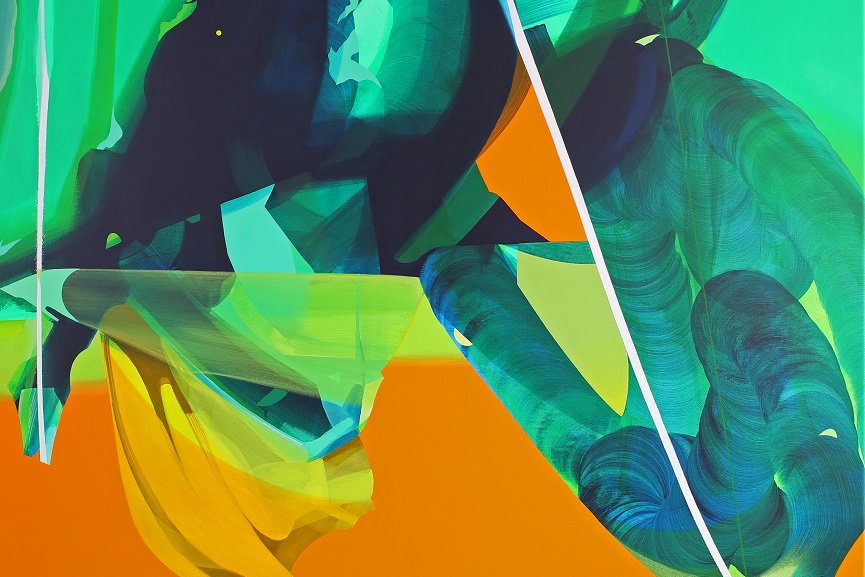 almost close.yesterday at the art is just a four letter word Gallery
Abstraction in art has moved through different experimental periods over the years, all covered with distinct and often complementary theoretical explanations. Color Filed Painting, Abstract Expressionism, or Action Painting, all stirred art in novel directions, used now as guiding posts for newer generations of creatives. Street artists, in the likes of SatOne, who move from walls to studios, further the experimental potential of this style, and bring it closer to contemporary sensibilities and also younger generations of street art audiences.
The exhibition of SatOne's abstract art almost close.yesterday, at art is just a four letter word gallery in Soest will be on view from April 1st until May 31st, 2017, and can be visited by appointment only. The opening reception will be held on April 1st, from 7 p.m.
Featured images: SatOne - Resonance 1, detail and full view; Resonance 3, detail; Excitement for spring and autumn 1. All images courtesy of art is just a four letter word gallery.