As a gallery focused on street art, Urban Spree in Berlin will present an exhibition about French graffiti scene to the public of Berlin on May 9. The exhibition Saucisse Curry will showcase 8 artists, including Horfee, Keno, Ilk, Yeemd, all who have left their creative marks in Paris. The title is the French translation for the typical cliché of Berlin Junk-food 'Currywurst', with which the group will show their works for the first time in the German capital. Moreover, the photographer Thorfine will present his works, which captured the actions of many graffiti artists. Part of the exhibition is the painting of Urban Spree's side wall (7m height/12m width). For the opening, the Urban Spree invited DJ Pone to play some records at the gallery. The artists will build and paint a special mobile DJ-desk-installation for his set.
New York - Paris
If New York is the American city that holds a leading place in the evolution of graffiti, Paris is its European counterpart, especially for street art. Jef Aérosol is an example: He began to emerge with his stencils in the 1980s. France has a very active and productive street art scene that gave birth to many outstanding and world-famous and influential artists.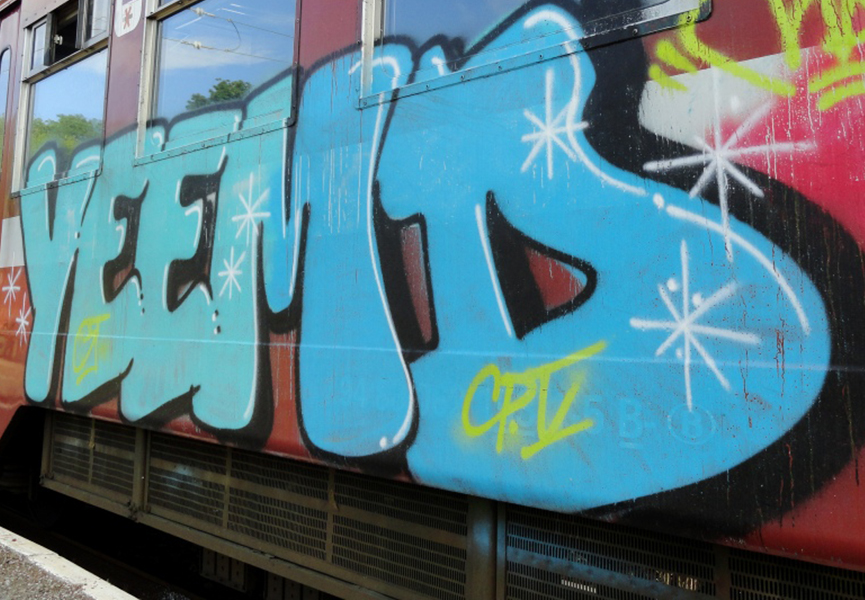 Peace and Love Crew
It is difficult to find a district in Paris that isn't covered by Horfee's name. Bruce started tagging and painting trains and subway in the early 1990s. His current amazing artworks with acrylics on canvas still hold a tag as the essential part of Bruce's artistic expression. Mina masters a huge range of different styles and materials; particularly acrylics and oil paint on canvas and spray cans on walls. Thanks to studies in Calligraphy and the new connections made by traveling, 2SHY embodies both graffiti and graphic design worlds. Ilk's medium of choice ranges from photography to painting to illustration and typography. His graffiti was inspired by the 70's graffiti of Blade, Cliff 159 and Iz the Wiz.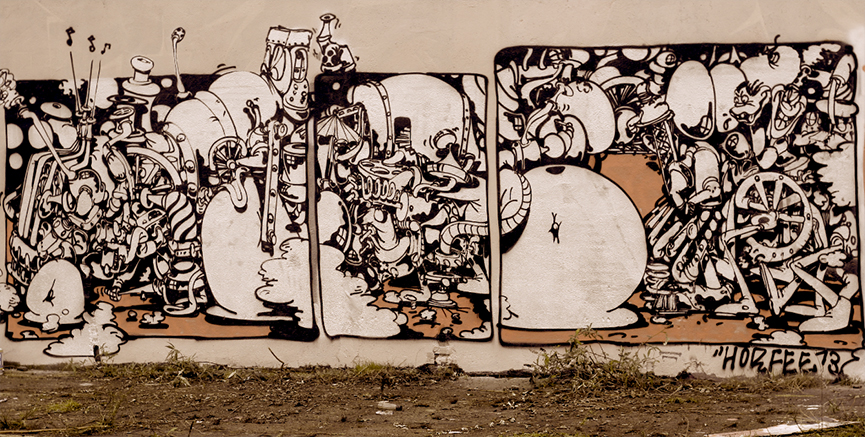 YEEMD began using walls, subways and catacombs as his canvases dating back to 1986. His current work on canvas is as an extension of his graffiti practice. Keno leaves his trace in all the forbidden places and playground a city can hide. In 2009 Keno has created a graffiti crew PAL (Peace And Love) together with Tomek, Cony, Mosa, Esso, Horfee, Saeyo. The crew has redefined a new graffiti style, which has been spread around the world.  And there's no better way to conclude this brief presentation of the artists that we eagerly await to see at Urban Spree but with words of the Marseille-based graffiti artist SEXY, who says "Graffiti is what you do, not what you say…"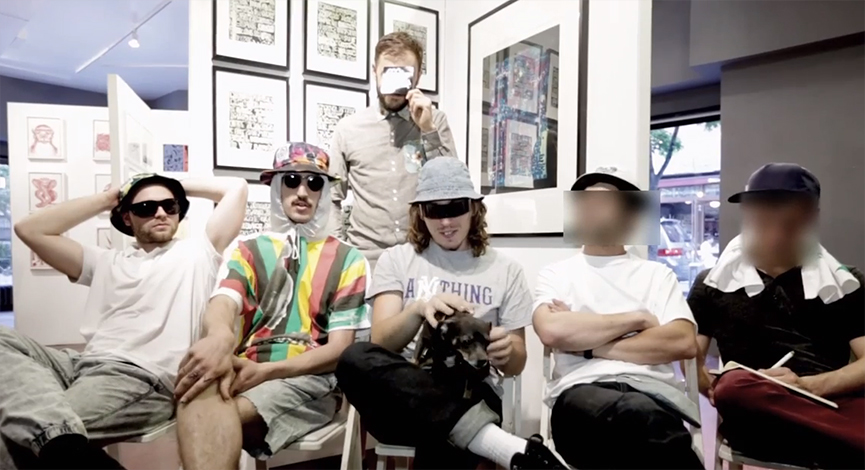 About Urban Spree
Urban Spree Gallery is a Berlin based, 400 sqm independent contemporary art gallery. Set up in a vast postindustrial compound, the gallery defends an artistic grassroots approach, directed towards cities, street & graffiti artists, photographers and contemporary artists.