A collaborative spirit is almost always present within the nature of street art. There are numerous artistic duos which have been creating together through various cooperation, whether it is lasting or only temporary. However, a story before us is not exactly about an artistic duo. It is more than that – it is about collaborators who have a deeper connection and about artists who are more than street artists… Marco Pho Grassi and Jaybo Monk are savages.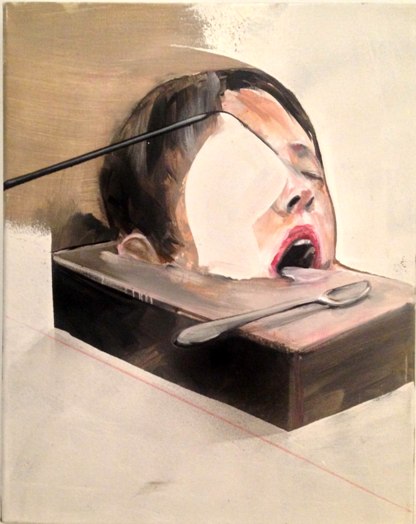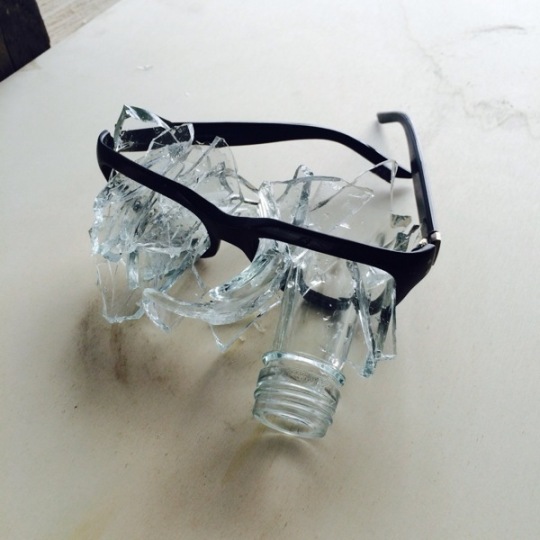 Marco PHO Grassi is a Savage
When admiring a piece by Marco PHO Grassi, a viewer becomes aware of the intertwined nature of strange constructivism used by the Milanese artist. It is in this amalgam of seemingly spontaneous animalistic strokes that the inner space of the artist, perhaps dangerous and uncontrolled, comes to the surface… Through this way of approaching a canvas, the Italian artist, by deconstructing the work which is in the making, tries to develop an expression which wants to convey the "writing before consciousness." It is very interesting to know that Marco PHO Grassi started his career as a street artist, only to gradually turn to the world of fine art, focusing on the abstract genre. Today, he is a true aesthetical innovator of the genre and one of the most inspiring contemporary artists…
Jaybo Monk is a Savage
And just like Marco PHO Grassi, Jaybo Monk is a seeker of that Savage state, one that is the base of creativity… This French artist, living in Berlin, is a true reflection of a postmodern artistic identity. He is a drifter, without a real place in the world to hold him. Just like a true drifter, he is constantly in search of that perfect expression, one so innate to a child's mind, a tabula rasa in the vastness of meaning. Through the power of acrylic and spray paint, Jaybo Monk's aesthetics is an eclectic fusion of elements depicting the female form juxtaposed with the geometric shapes… The artist seems to be looking for that one poetic stroke of meaning and through this trying to form an abstraction out of the relativity of the useless. He is constantly addressing this mesmerizing paradox (read our engaging article on Jaybo Monk's exhibition Useless - There Might Be Nothing More Free Than Nonsense, in Jaybo – Useless).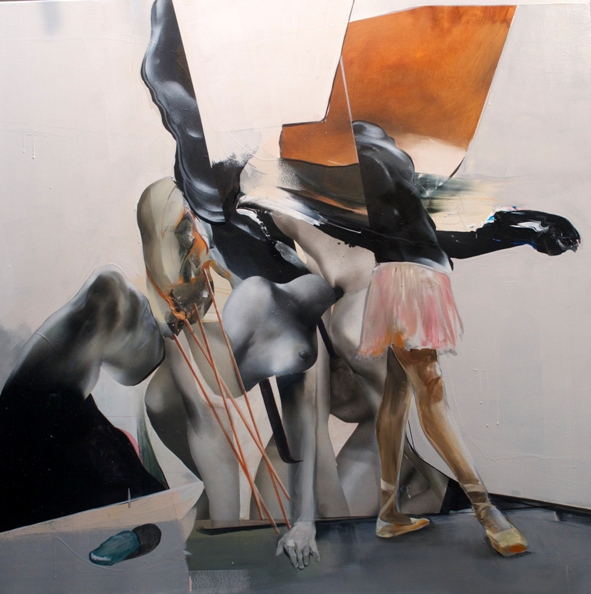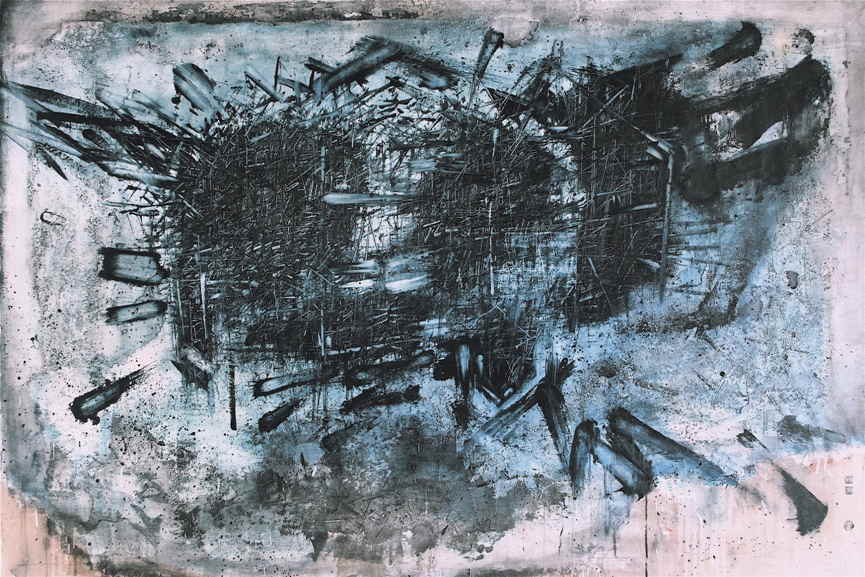 SAVAGE – The Duo Exhibition
The duo exhibition by Jaybo Monk and Marco PHO Grassi is the result of a months long development of a certain philosophy. And although it can be said that these differ when it comes to the artistic expression, one focusing more on figure and other on textured and abstract surfaces, there is a bond between the two artists. Savage  exhibition is a reflection of that bond. One that has inspired entire generations of painters. Witness the deconstructing of the stories and the language itself in the works of these two masters, at Soze Gallery, from October 4th to October 29th 2014.