The protests across the United States are still going on as the police brutality rages and manifests itself as a direct consequence of white supremacy. Although the constitution should protect all the people regardless of their race, gender, sexuality, or religion, it seems that the right-wing rhetoric is stronger than it seems as it is imposed by the state itself. To act against this unbearable oppression, the time has come for the people to come together.
Any kind of support is important in the public sphere, and when it comes to visual arts, each exhibition, panel discussion or any other format thematizing the current situation is more than valuable.
The current virtual selling exhibition called SAY IT LOUD (I'm Black and I'm Proud) is organized by the world's largest auction house, Christie's, to empower emerging Black artists and spread awareness primarily regarding identity and the socio-political implications of the same.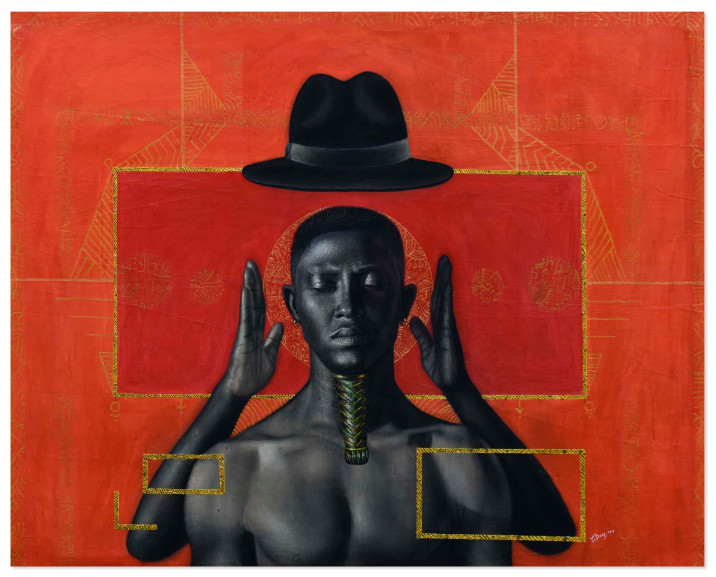 A Matter of Social Responsibility
The exhibition curated by Destinee Ross-Sutton is named after James Brown's 1968 anthem Say it Loud, I'm Black and I'm Proud. For this occasion, the works of twenty-two artists were selected to tackle the historical perception of Blackness.
Their own self-constructed worlds make us confront the stereotypes affiliated with the Black identity, and urge for the committed dialog that is mandatory for any social transformation.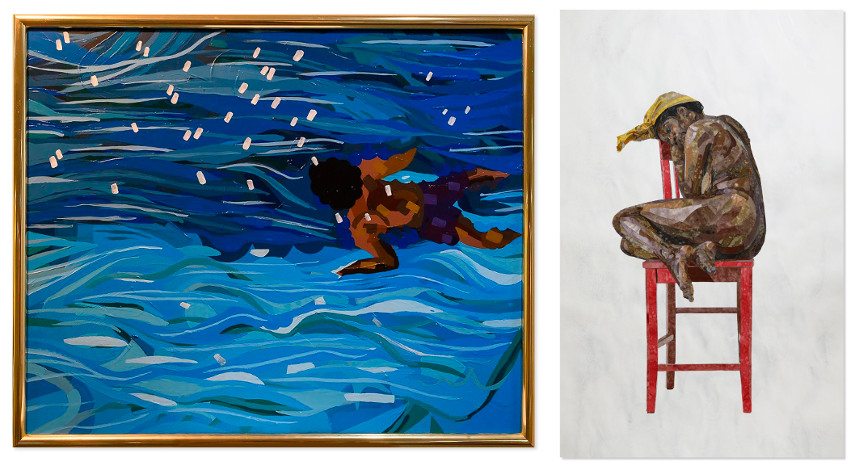 The Works
The common denominator for the majority of the works seems to be the exploration of vulnerability as one of the main features of (Black) identity. Among the highlights are the works of Josh Paige, depicting Black men with targets on their bodies, or the ones made by Nelson Makamo who is best known for his charcoal and oil paintings that investigate the visual heritage based on the stereotype that all African people are destitute and ignorant. It is also worth mention the figurative paintings by autodidact painter Yoyo Lander which capture everyday Black experiences, as well as the portraits by Collins Obijiaku that stand as a powerful celebration of blackness.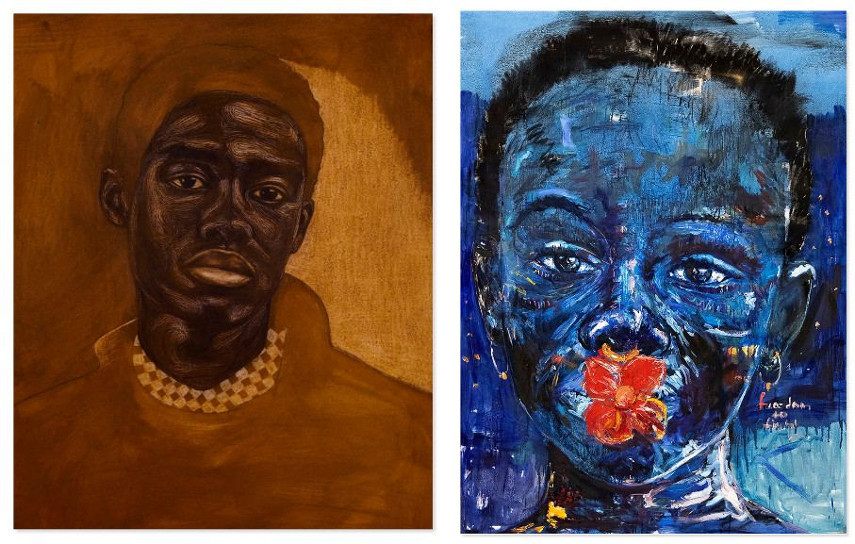 Say It Loud at Christie's
It is important to underline that this exhibition is the first in a series of exhibitions and educational programs organized by Christie's CSR Diversity & Inclusion Initiatives that tends to nurture the Black Art community.
Although some works are sold by now, there is still plenty more that are available for sale as 100% of the sale price of each work goes to the respective artist.
SAY IT LOUD (I'm Black and I'm Proud) is accessible at Christie's until 18 August 2020.
Featured image: Theo MiGHTY - Tupac's Back: The Duality of Nat Turner, 2020. Oil on canvas, 30 x 40 in. (76.2 x 101.6 cm.). Signed and dated (on the reverse). All images courtesy of Christie's.