A self-taught French artist, Saype has always been passionate about philosophy and questions that one might call existential, often exploring the problems surrounding the human being. Through his works, the artist aims to share his vision of the world and invites us to question our deep nature, our spirit, and our place on earth and in society.
The latest body of work of this talented creative will soon be on view at Galerie David Pluskwa. Titled Marseille la lumineuse, the exhibition brings together airbrushed plexiglass paintings inspired by the city of Marseille. Created in the studio after photographs, they are characterized by a remarkable sense of color, with contrasts of blues and yellows-orange that seem to ignite the sky in the manner of a Turner.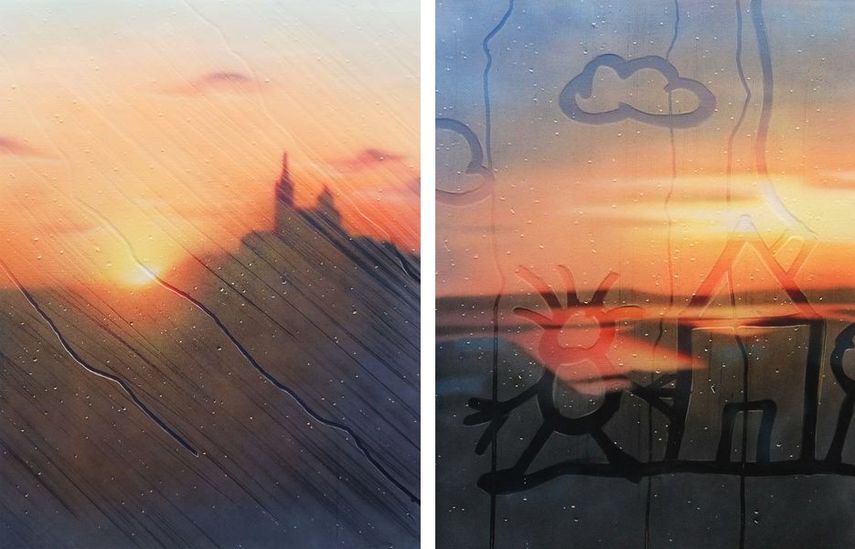 The Practice of Saype
Saype is best known for his three-dimensional paintings created on canvas and plexiglass, but also his frescoes on the grass made of 100% biodegradable paint.
Inspired by the Arab Spring in 2012, the artist began to question the meaning of our existence and our place in society, themes which remain prevalent in his works today. He first began painting black and white subway scenes where people pile up every day in the subterranean greyness of our megalopolises. Later, he went on to painting auroras, seen beyond the glass of a train or a metro, suggesting the eternity of the landscapes through random and ephemeral traces, like the drops of water on a misted window.
These works evoke fleeting moments stolen from the passing of time, opening new doors to our imagination. Making perception of things little blurry, Saype creates the mystery which invites us to take a closer look outside to better understand what is inside us.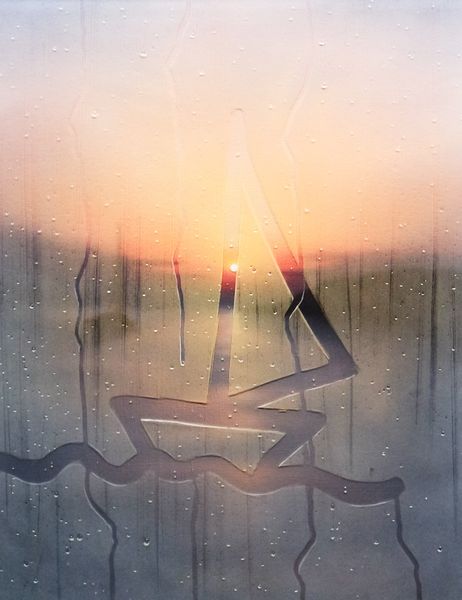 Marseille-Inspired Works
Saype's latest body of work brings misty landscapes which reinvent the port and the coast of Marseille. These paintings depict mist-dotted windows covered with sparkling water droplets where anonymous people have left fingerprints, children drawings, and scratches. Behind these traces, the external landscape of the city appears and the time seems to stop. The mist, painstakingly painted on the plexiglass sheet, softens the vision, creating experimental conditions of observation.
In these works, sunrises and sunsets above the sea are painted in all their colorful glory. The artist masterfully combines a traditional theme with the themes of modernity, rendering a vibrant tribute to Marseille.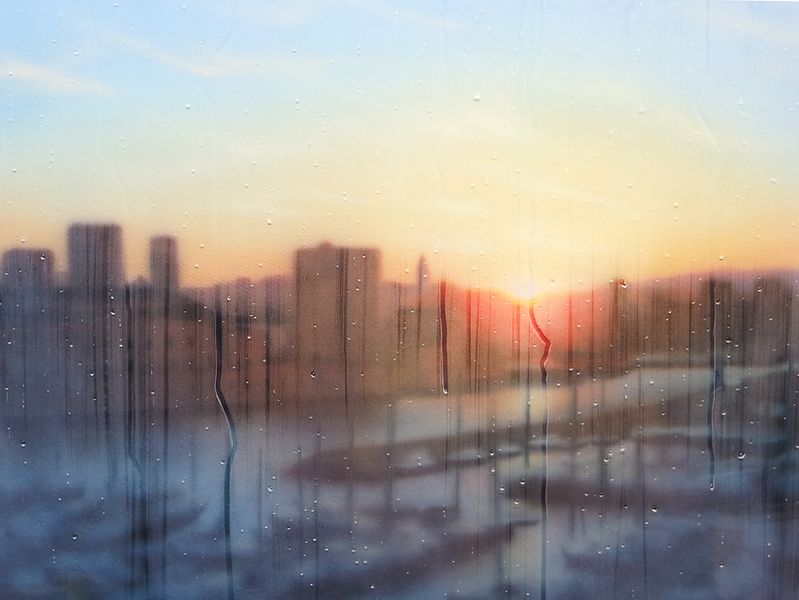 Saype Exhibition at Galerie David Pluskwa
With this latest body of work, Saype asserts himself as the worthy heir of all those who, from Ziem to Kokoschka, have magnified the old Phocean city with their brushes.
The exhibition Marseille la lumineuse will be on view at Galerie David Pluskwa in Marseille from September 26th until October 12th, 2019.
Featured image: Saype - 20h32, Marseille, 2019. All images courtesy of Galerie David Pluskwa.