The largest and most global art fair in the world, SCOPE is celebrated as the premier showcase for emerging contemporary art. It has a truly uncanny ability to forecast new visual trends which become embraced globally, garnering extensive critical acclaim.
This December, SCOPE Miami Beach returns to the sands of Ocean Drive and 8th Street for its 18th strong edition. Featuring 140 international exhibitors from 25 countries and 60 cities, SCOPE Miami Beach will welcome over 60,000 visitors over the course of 6 days. A fair that brings together galleries, artists, art collectors and enthusiast, SCOPE Miami Beach is once again poised to lead the charge for emerging contemporary art market.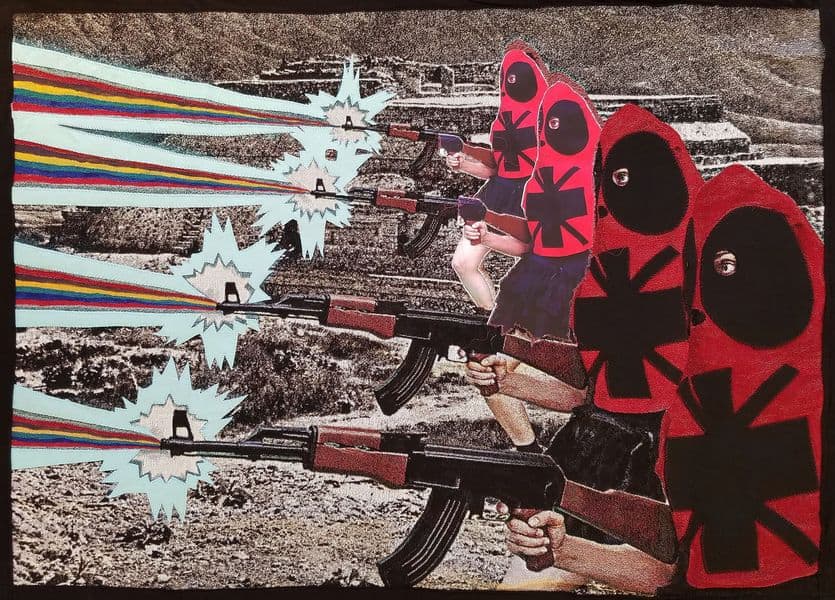 The Exhibitors at SCOPE Miami Beach
This year, the SCOPE Miami Beach will welcome 140 international exhibitors from 25 countries and 60 cities, dividing them into the sections New Contemporary and Breeder.
The New Contemporary will present a focused exhibitor program, special projects, and panel series that highlights the transformative power of Urban Art. Among highlights are Paradigm Gallery + Studio, presenting Seth Clark; Mirus Gallery, presenting Okuda San Miguel; Quimera Galeria, presenting TEC Cabeza; Thinkspace, presenting Kathy Ager; PDP Gallery, presenting Renk; Chic Evolution in Art, presenting Lucio Carvalho; Vertical Gallery, presenting Ben Frost; Smart Gallery BA, presenting Andres Sobrino; GR Gallery, presenting Meguru Yamaguchi; and Corey Helford Gallery, presenting Adrian Cox.
This year, Breeder Program at SCOPE celebrates its 17th year of introducing new galleries to the contemporary market. Highlights of this dynamic program are Art Gangnam Gallery Company, presenting Dae Won Yang; Martina's Gallery, presenting Laurina Paperina; One Mile Gallery, presenting Mark Hogancamp; Line Dot Editions, presenting Max Sansing; Empty Circle Gallery, presenting Ingo Swann; HAZA, presenting Bin Feng; Gallery Younghye, presenting Sosan Kim; and MUTT Collective, presenting Jason McGroarty.
The List of Exhibitors at SCOPE Miami Beach
The Program of SCOPE Miami Beach
This year, SCOPE Miami Beach will deepen its ties with the New Contemporary and Street Art by welcoming Hi-Fructose as guest curators to celebrated their 14th year in publication. The legendary publication will curate ambitious projects by artists such as Okuda, HOTTEA and AJ Fosik. The selection will be accompanied by exemplary VIP Programming, immersive Special Projects, compelling brand integrations and a dynamic array of Museum and Cultural Partners.
The fair will also present the series by the artist Hajar Benjida titled Young Thug as Paintings. The artist pays homage to the cultural capital of this influential musician and juxtaposes him with some of history's most revered works of art. These works contextualize the importance of pop culture while simultaneously critiquing art historical norms by negotiating the canon of fine art.
The SCOPE Miami Beach will also present the regional winners of the BOMBAY SAPPHIRE® Artisan Series, which gives artists the opportunity to compete for a chance to exhibit at art gallery events across the U.S. and Canada. The Grand Prize Winner will be announced during the grand finale event in Miami co-hosted by BOMBAY SAPPHIRE and Artsy.
The VIP lounge will be curated by a multidisciplinary and interdisciplinary platform Superchief, an independent artist-run space with permanent large-scale warehouse galleries in New York, Los Angeles and Miami.
SCOPE continues its dynamic VIP Programming with an exclusive series of talks and events in partnership with prestigious publications and institutions.
Location of SCOPE Art Show 2018
Practical Information
SCOPE Art Show Miami Beach 2018 will take place at Ocean Drive and 8th Street in Miami from December 4th until December 9th, 2018. The Platinum First View (by Invitation or Platinum card for entry) will take place on Tuesday, December 4th, from 12 to 4 p.m, while VIP + Press Preview (VIP card + Press pass for entry) will take place from 4 to 9 p.m.
The doors of the fair will be open to the public from 11 a.m. to 8 p.m. from Wednesday to Sunday.
The panel discussion When Deals Turn Digital - New Technologies, Banking, and the Future of the Art Market hosted by Mastercard will take place on Friday, December 7th, from 10 a.m. to 12 p.m., The New Contemporary hosted by Hi-Fructose will take place on Saturday, December 8th, from 10 to 12 p.m., while From Mixtapes to Masterpieces hosted by Tanduay Rum will take place on Sunday, December 9th, from 1o a.m. to 12 p.m.
The price of the Day Pass will be $40, the Multi-Day Pass will be $105, the Student + Senior Pass will be $30, and for Miami Beach Residents $35.
For more information, visit the official website of the fair.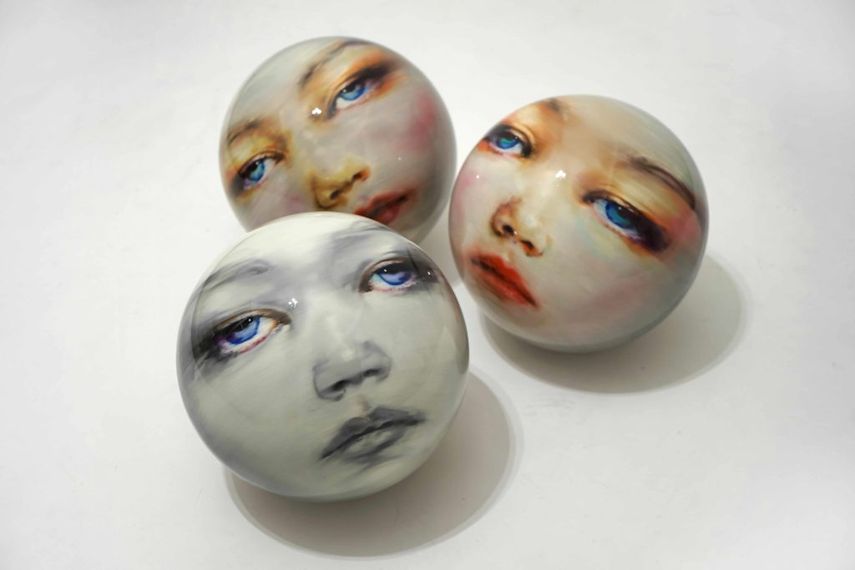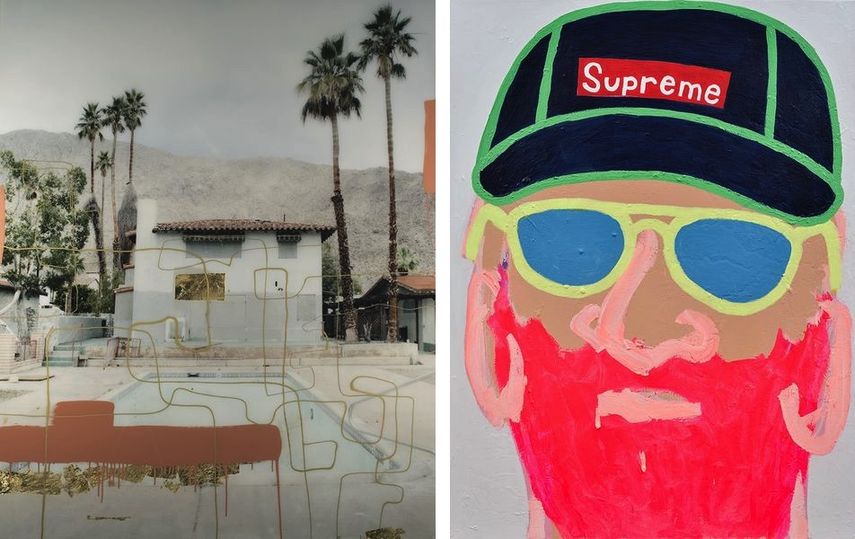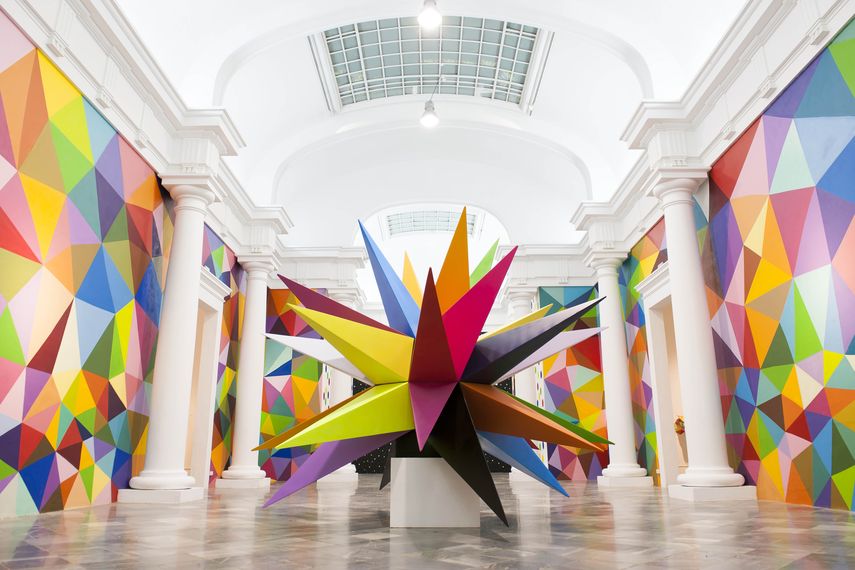 Featured image: SCOPE Pavillion At Night; VIP Lounge; VIP Collectors; SCOPE Miami Beach 2018, Pavilion. All images courtesy of SCOPE Art.